Midwest Industries Raild Handguard- any good?
I see that Arsenal is planning on releasing some new models that incorporate this new handguard- any one have any experience with it? Looks to be an attractive alternative to the ultimak (to me at least...seems like there's more standoff between the mount and the gas tube with the MI unit, may help mitigate heat transfer). About $125 MSRP- they're available right from the MI site.

So, are these a decent quality mount? I'm looking for something which primarily will hold on to a light, then I'll add an optic and VFG later...

Thanks
I have had little eperience with one. Here is what I know. It is a solid mount period. Made by midwest not the best name in the game but good enough. In my opinion IT fills that gap between $60 UTG and $220+ Samson. It wieghs only 10 oz. much lighter feeling than the UTG. I think the price is not bad coming in around $125. I think it will do great fo your light and optics needs. I also like how the top and bottom rails are even not extending past the hanguard retainer. Hope this helps.
Does the top rail system allow for co witness or does it sit too high
Got one today. So far it seems pretty nice. Magpul XTM rail covers are very tight. I tried to put my Larue FUG and a Tangodown VFG on it. Both were very tight. The TD grip would require modification and the FUG would require adjustment of the throw lever. Stickman's pics show the rail works with the cleaning rod. I'm not sure if I did something wrong, but mine will not work. I'm pretty sure I installed it correctly. Actually fitted it, took it apart once and reinstalled it, so I'm pretty sure it's good to go. I have an Aimpoint T1, but it is mounted on a Larue high mount, so I can't check the cowitness possibility, but I think it's pretty safe to say it's too high.

Hope this helps. I'll get some more play with it once I get the rest of my accessories gathered up. If I end up not liking it, I'll sell it and upgrade to an Ultimak set of rails.
I received and installed one of these today. (on an Arsenal 106)

I haven't put any rounds thru it yet, but it's well made and quite solid.

I'll probably get another for my AMD to get rid of that abortion of a VFG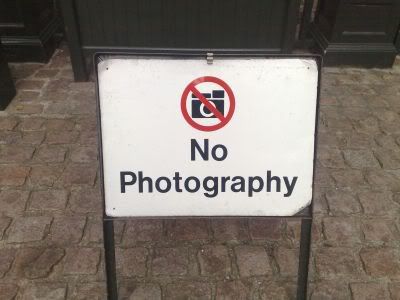 Any more info on this? Funny, I just looked at the same thing today. Can you put any rail covers on any picatinny rail?

How is this compared to the UTG one? I like the looks of this better but it's also more than twice the price.

I just got a Polish underfolder AK47. Do you guys know if it will fit?

Thanks

George
Originally Posted By Masterbeef:
Does the top rail system allow for co witness or does it sit too high
Too high, will not co-witness
"Too high, will not co-witness"

+1
Can you still remove the gas tube and pistol for cleaning with one of these installed? I'm looking to get a 5.45 in a few montsh and would like to put one ofthese on it, but not if you have to break out tools to clean the gun.
Unfortunately these do making cleaning a *little* more complicated, as you have to unscrew the upper handguard to remove the gas tube. It's not a huge deal, but I am not big on needing another tool to do a basic field stripping.

Someone had mentioned not being able to insert the cleaning rod with one on. I was starting to worry about this myself, but it turns out the rod does fit in there, you just have to take some extra time and effort to work it in there. Fortunately, I use my own cleaning supplies, so once I got it in there, I left it there for "aesthetic purposes" rather than having any plans to use it for actual cleaning.
Originally Posted By goodmike45:
I see that Arsenal is planning on releasing some new models that incorporate this new handguard- any one have any experience with it? Looks to be an attractive alternative to the ultimak (to me at least...seems like there's more standoff between the mount and the gas tube with the MI unit, may help mitigate heat transfer). About $125 MSRP- they're available right from the MI site.

So, are these a decent quality mount? I'm looking for something which primarily will hold on to a light, then I'll add an optic and VFG later...

Thanks
No just No - but Fuck NO. They are OOS, the CS blows and they lie through their teeth. Other than that, they're great to deal with