I purchased this kit from Apex about 5 months ago. This is my first AK build. I have "built" several ARs but this was my first AK.
I weld for a living so I figured I would try a milled kit for my first build as it would require welding skills.
I started off with a brass fixture that I made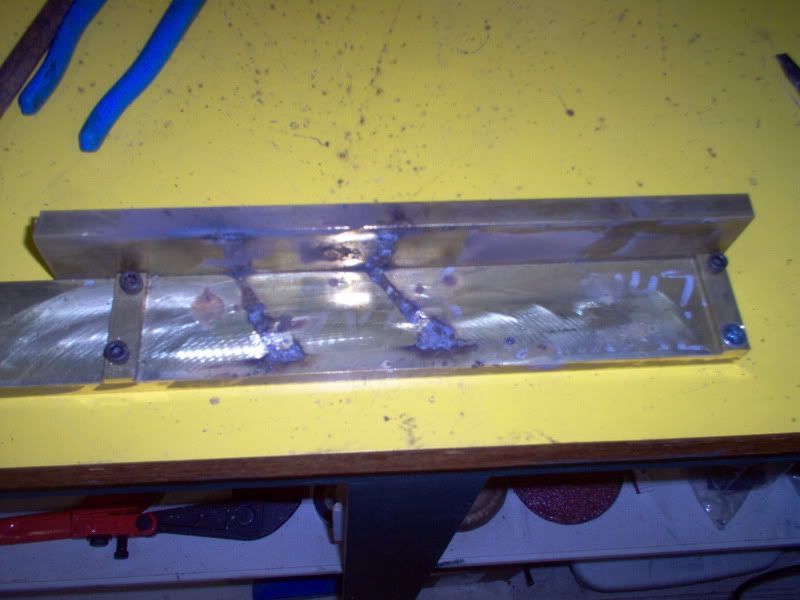 I used this fixture to weld up a demilled receiver that I had purchased from Apex for 15 bucks. I was less than impressed with how it turned out. Everything sat for a few months as I didnt have a mill to do the clean up on the inside of the receiver from my welding. And I hate grinding. So it all just sat. This picture is after I welded it up then cut it down since all I needed was the center section.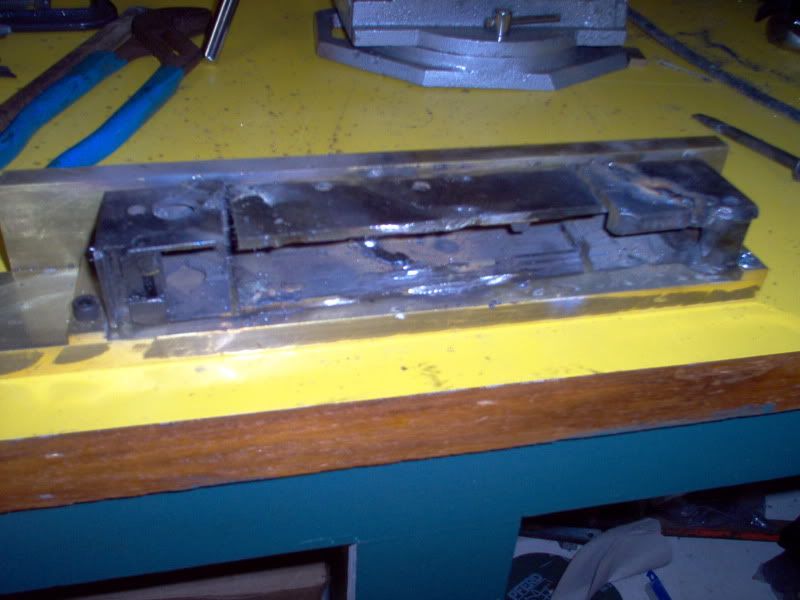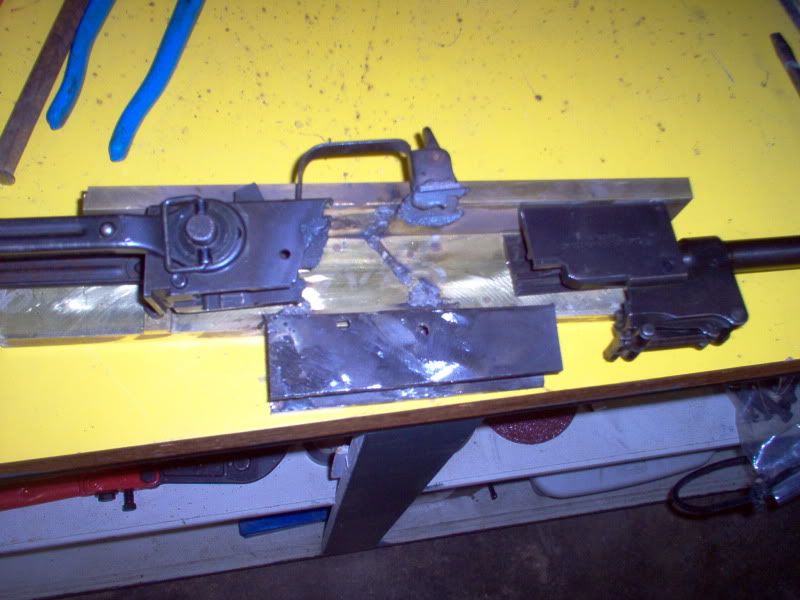 A few weeks ago I was looking around the interwebs and came across WeaponeerArms. They make a milled center section with all holes and heat treating done. It was spendy though $187 with free shipping. I figured what the hell, if it gets me back into the build I will buy it.
So yesterday I set out to build myself an AK. Scrounged all my tools up from when I did the initial receiver weld and got to work. The wiselight center section came with some crude directions for the cut and weld process. It turned out to be plenty enough to go by. I dug out an old little HF press I had and made up some jigs for pressing the rivits, worked out ok.
I did 3 layers of flat black 1200deg engine paint and let it sit for a few hours. Then I went to work putting it all together. I used my WASR as a guide.
The one thing I was not expecting was the trigger, hammer retainer that I needed to buy. I have one on order from midway so I can put the selector switch in and it will be done.
So here it is my first build.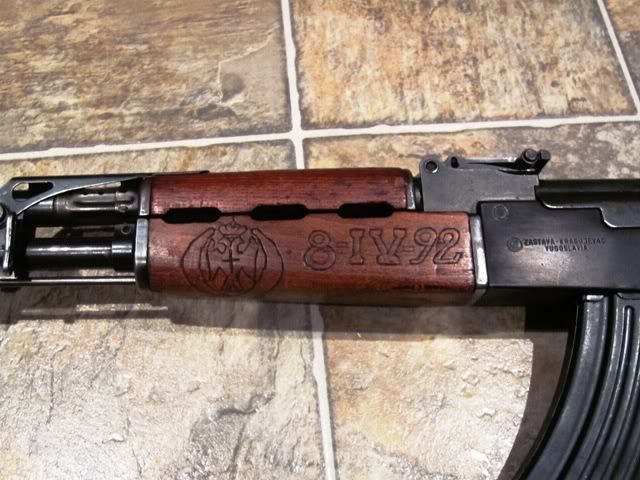 Nice job welding up the receiver, looks great. Nice carvings on the wood as well.

Did you have to rebuild the lightening cut or was it intact? Looks very good either way.
Thank you for the complements.

I lost about 3/8" of the lightining cut.

I used a die grinder with a stone bit to replicate it the best that I could. It turned out pretty good. It is hard to tell.