NICE!!! A yugo will be my next AK after I finish all my other builds. I really like the blonde wood. Where did you get it from? and just my .2cents, Im sure you tried, but can you line up the upper and lower halfs better.
About the alignment!
I sent them back to the maker along with the plastic that came factory, measurements and pictures. He couldnt seem to understand what was wrong.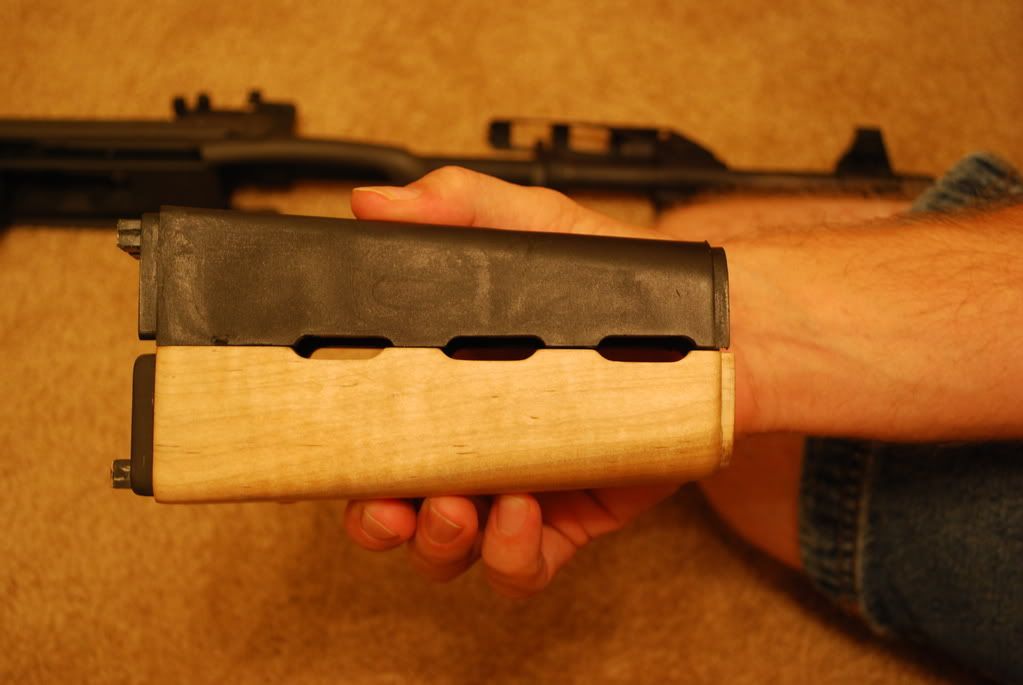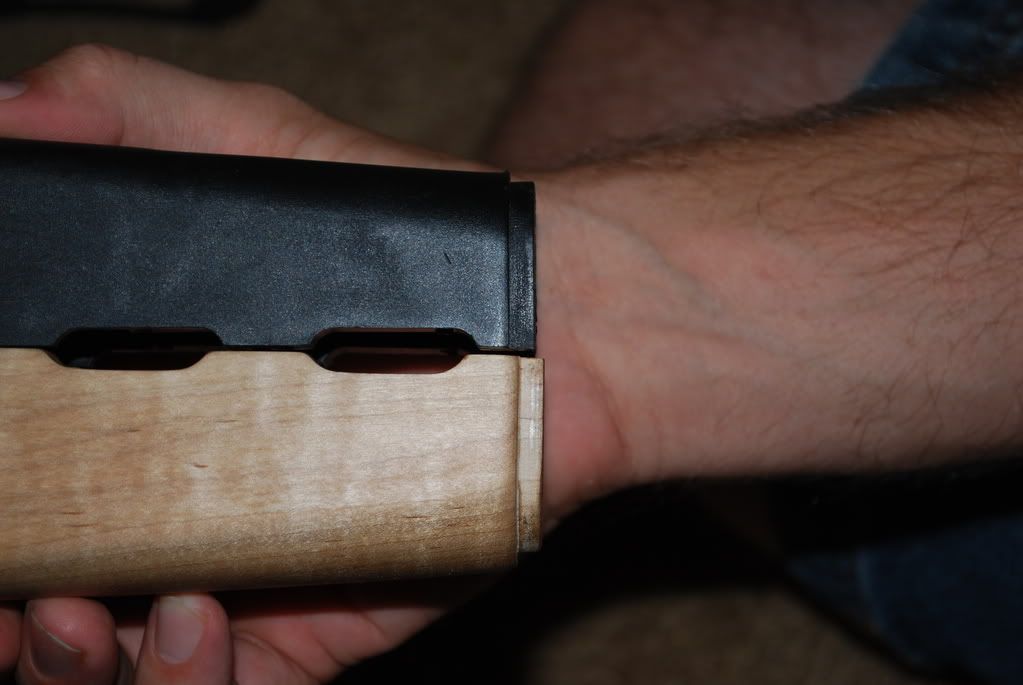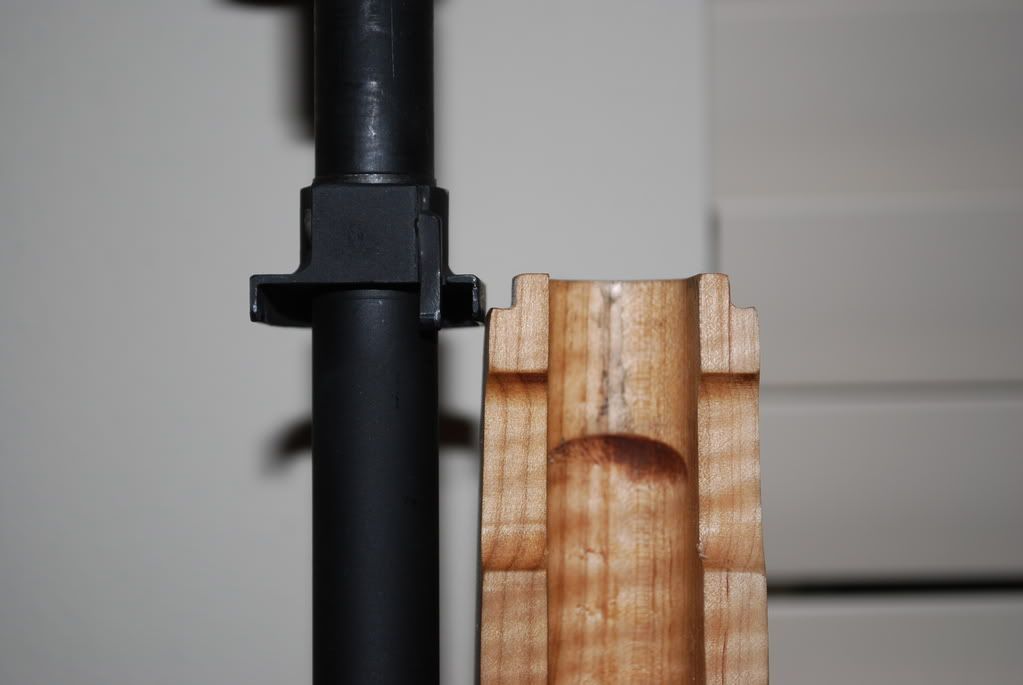 I sent them back becuse they would not fit in locked. he trimed the end so it would fit but now the holes are misaligned.
I suspose I could file them out but for what I payed for them that sux!
I dont want to give out his name, not that I dont want to give him business, but to keep him from loosing any as he does some real nice work on AK wood.
Just search the boards here and you will find him.
Hell it looks like the barrel may be pressed in too far, I dunno.