Since the mods here still haven't given the VZ its own forum, I'll post this here:
It's for all you who realize that the AK-type sights on the Vz are commie-rific crap and want better.
I've flopped through 3-4 concepts of putting a good peep sight on my Vz.58, but this is the only on that has "it all." In my whirled, "it all" means it's tough and home-buildabled and requires no permanent modifications to the weapon itself.
It's a cut-down 10/22 Tech Sight mounted on a bracket I made from 2.5x1/8 inch aluminum angle stock. I do not have a mill or fancy equipment. I do have a vise and files and some experience with those. What you see is the result of that.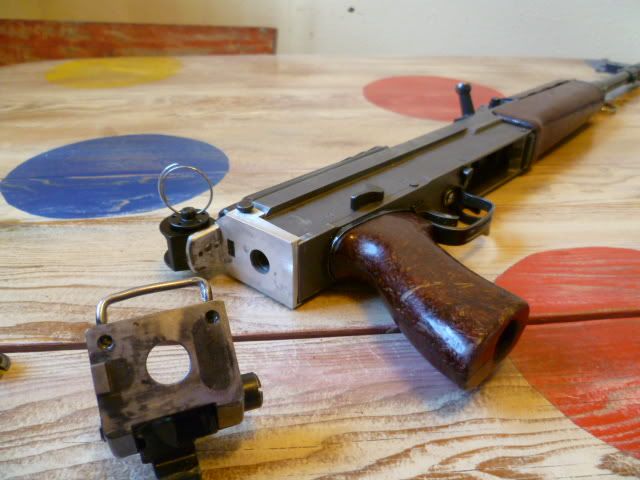 I am a troglodyte, but not totally a troglodyte. I did try to pick up the angles on the Vz receiver and carry them through. I also tried to get the folding stock to index properly by cutting a notch for its tab into my bracket. You can see that here.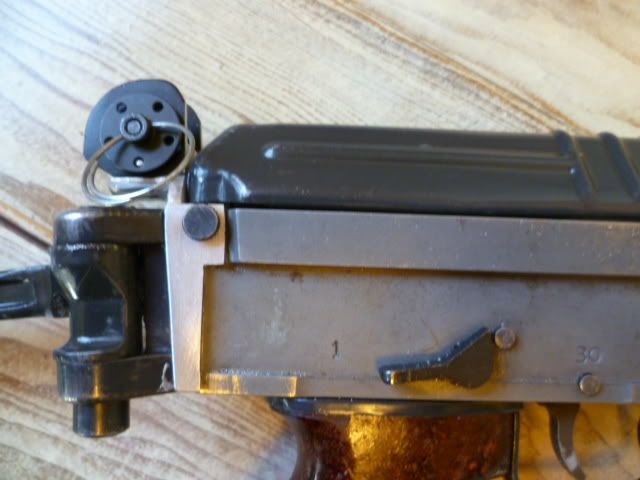 In the end, I could not get what I thought was positive indexing without welding on side plates that really indexed off of the hole for the rear top-cover pin.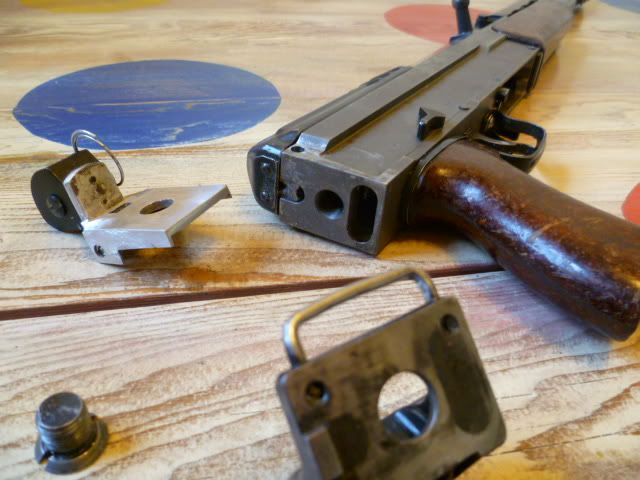 Maybe one of you can figure out a better indexing scheme. I tried, but this was the only satisfactory one I could think of.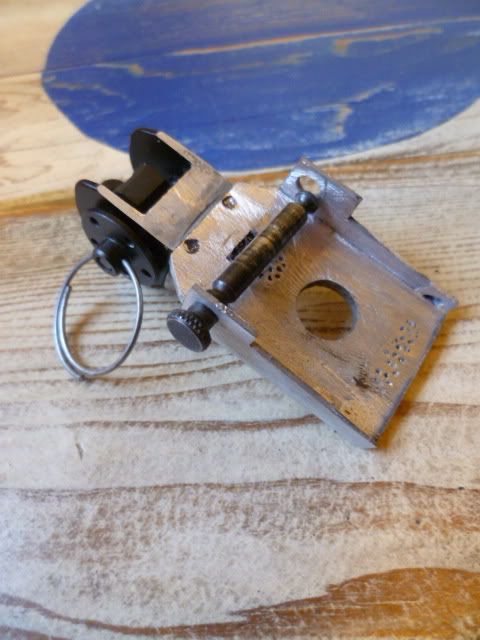 The Tech Sight itself is its own subject. It's military, to the core. I am not military. I figure that if you need a tool to adjust your adjustable sight, you have a poor design. If you require two tools to adjust your adjustable sight, you are probably an officer in the military. The Tech Site requires two tools to adjust it: A screwdriver, and then another pointy tool to push in the plunger so that you do not have to strip the adjuster screw trying to adjust it. With the best of respect to the designer of this and to other military folks: f**k that; this is 2012.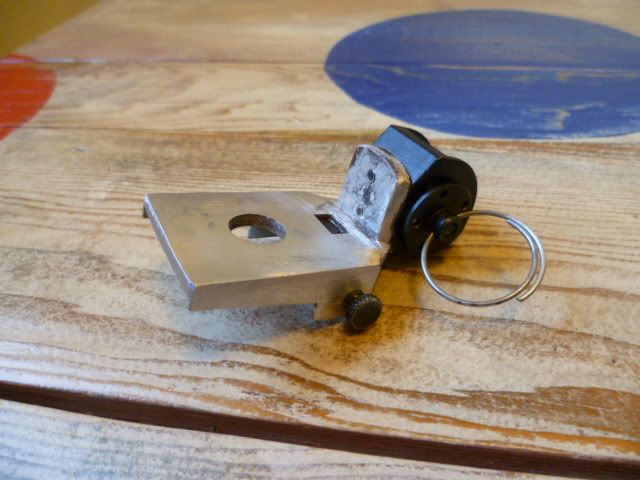 To fix this "feature," I filed down both the adjustment plunger and the adjustment wheel untill they were usable, and then wormed a key ring in place of the split ring holding on the adjustment wheel. After that, I could adjust my adjustable sight, with one hand! All that work for what should've been standard. In the end, I will replace the key-ring with something more aesthetic, but not until I have it zeroed.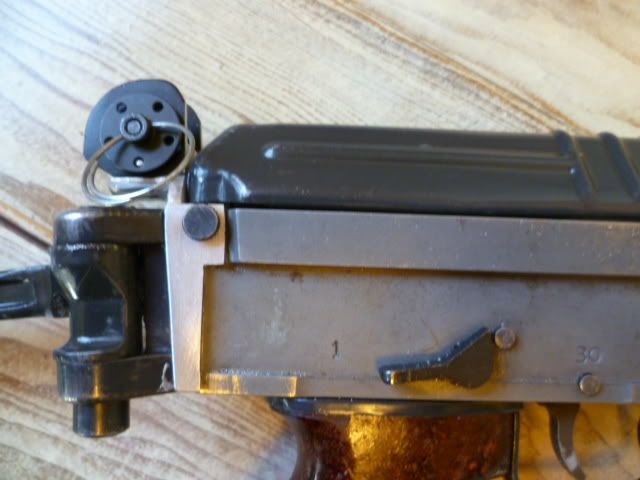 So, there it is. It works. It's combat-solid. It added under 1.5 ounces to the weapon, minus the weight of the stock sights, which I did not weigh. It doesn't look so sucky. It'll look better after I paint it, along with the rest of the weapon, if it ever warms up enough around here. Use the design if you'd like to.
While I have to commend your innovative spirit, y'know...the factory iron ladder sight isn't
that
bad. I can get a solid 4 MOA with it all day long, and that's good enough for what the rifle is intended to accomplish. A red dot won't do much better from a bench, and a scope would be a waste, so what difference does it make?
With my eyes? Plenty. YMMV, of course.
That one is modeled after the early sites...the later ones on the A2 you dont need any tools to adjust or anything, its got a thumb wheel..I have the same type site on my 10/22, it is pretty annoying to adjust, lol.

If you painted that flat black or a grey to match the receiver that would look pretty good