Unfortunately, the heyday of them was several years ago but R-Guns may still have the AKS-74U kits.
Many folks basically had the gunsmiths such as Mario (Piece of History Firearms) or Ted (Marshall Arms) put them together and/or make them aesthetically cool with the markings, etc.
If you watch the sale sections and auctions, you may be able to grab up a receiver, a barrel, and possibly a kit to rock on with a build. I had a previous build that started life as a really bad assembly job with an early imported Bulgarian kit which Mario re-built and gave new life as a Russian clone project: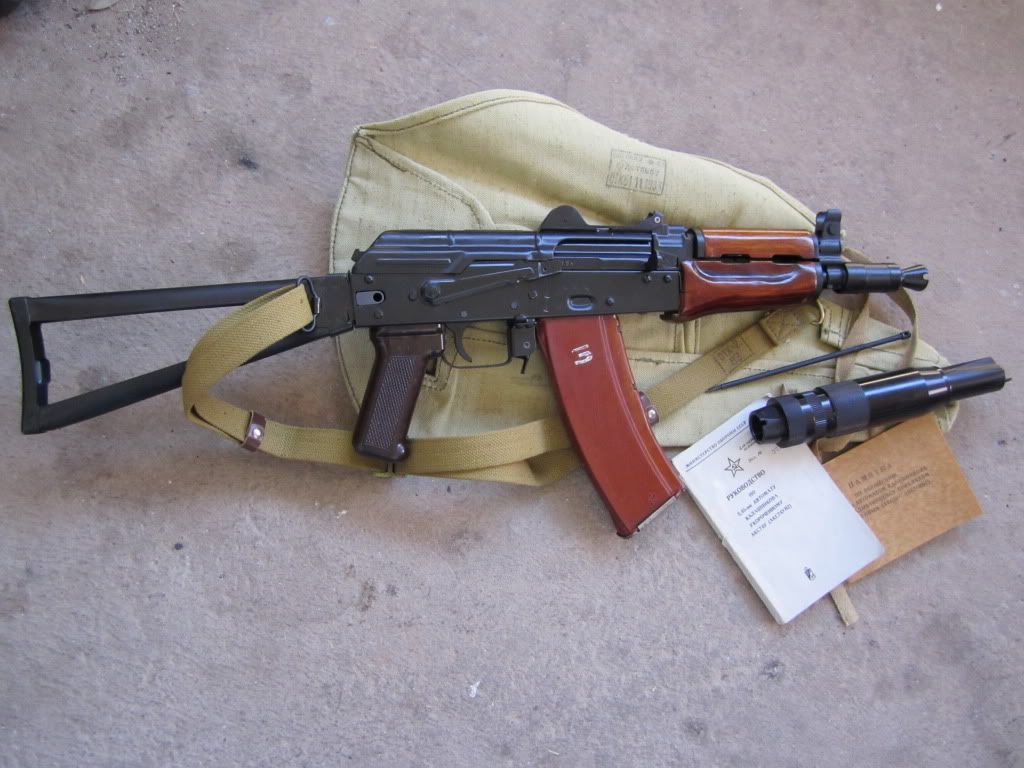 Is that a fake PBS suppressor? If so could you tell me where you got it? I need one to pin to a rguns kit to make the barrel 16 inches.
Originally Posted By 762x39nut:
I have the urge to buy a Krink.Either caliber will do.No .223 tho.
I like the older builds like the Bulgy krinks ORF used to make.
Anyone have any insight in what direction to go?
The usual haunts are all out of stock.
Does anyone have info on Inrange or Marshall?
Do they still make them?
Thanks for your input.

Just buy one of these and have one built. 2nd kit
http://rguns.net/gunparts/rifle-parts-AK.shtml