New Pre-Ban Unfired Norinco 56S-1
Hi there,
I recently acquired an unfired Pre-Ban Norinco 56S-1 AK from my local gun shop. Just wondering what the going price is for one in this condition among collectors (and to see if the price I paid was fair) The rifle and bayonet is what was purchased, no box, or other accessories were available. - I saw one on GunBroker sell recently for $1,150 and it looked a bit more used than mine. Anyway, here she is!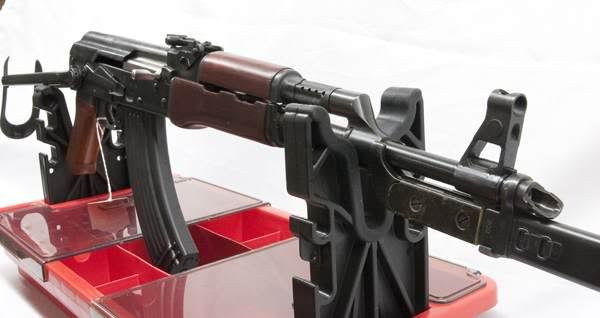 Congratulations on your new rifle purchase!

As you're asking about the opinion of value of the rifle, it's really tough due to little information about it and the few photos not revealing very much. From the photos, it appears a previous owner removed the original Norinco furniture and added some Polytech Legend-style furniture (upper/lower handguard and pistol grip) you'd normally find on the milled receiver Polytech Legend series rifles. However, it could still be Norinco furniture. Without closer/better photos, it's difficult to say. But most of the underfolders didn't seem to be shipped with that particular style of furniture. Also, the bayonet appears to be an incomplete (missing its unique leather hanger) Polish "First Model" bayonet for use with the Type III (milled receiver) style Polish Kalashnikov rifle.

Based on the information and the photos, I'd have to value the rifle/bayonet combination as roughly about $900 (maybe a little more, maybe a bit less - depending on the buyer). It would certainly be worth more with the original style furniture, bayonet, and definately with its original accessories.
It looks like a Mak-90 underfolder that only had the bayonet shaved off, someone cut the front forks to hold the first generation (milled) style bayonet. That is polytech furniture, having little information and only what I can see I would value it around 650.00 to 700.00.
The gun reads: 56S-1 Norinco (with logo) 7.62x39mm, Made In China, Sile, NY.
I've been looking for collector grade Poly Techs and Norinco's alot lately and I'd say the two previous posts are a little on the low side based on what the prices are on Gunbroker and in the EE here. You could easily get 1000.00 on GB from what I've seen. Beautiful pre ban rifle either way.
The problem I'm having is the bayonet, 1 generation on a Norinco. I have never seen this on a Norinco except the Milled which were polytech's stamped Norinco. Only polytech stamped sidefolders have this type bayonet. Now I have seen Norinco 56s-1 with the bayonet lug shaved off only, a clever joker sanded the front forks to axcept this style bayonet and claimed it came that way................Not that this is what timothynelson is doing, but that was one case.
Here's a few close up photos: (don't mind the cat hair on the afghan rug
)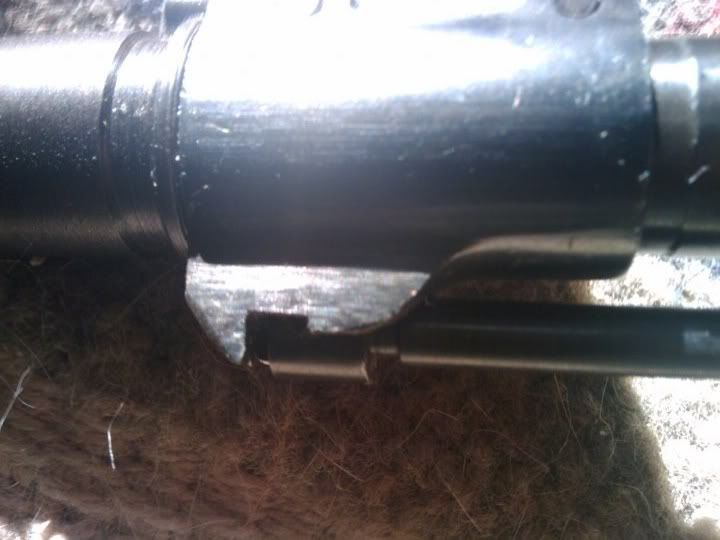 I see now someone changed the barrel out for a polytech barrel. I did the same thing on one of mine.
Nice rifle but not original barrel fixturing
So, what did you you pay for it, inquiring minds want to know?
Priced $1,049. Traded a few common handguns and paid $134.00 cash.