Hello all, I'm usually in the Romy or GSG forum, but I picked up another AMD-65 today for $499. It's an FEG from TGI.
I already owned a Blonde 65 on a spud reciever for a couple years, and like an idiot I sold it last year. So, I found this one at cabelas and it was clean, unfired, came with a steel 30rd mag, box and was free of the usual TGI problems, so I grabbed it.
The brake seems straight, and the stock is a bit stiff, but not too bad. The finish is very nice and action is smooth and clean, free of rust.
Does anyone have a good source for blonde grips with the steel caps? I saw some at Cope's, but they are all wood and do not have the steel ring/cap on the mating surface.
I think I'm going to start my SBR paperwork and make this thing REALLY loud
Hope you all had a good christmas!
Ooops! Sorry, I don't believe you if there are no pics.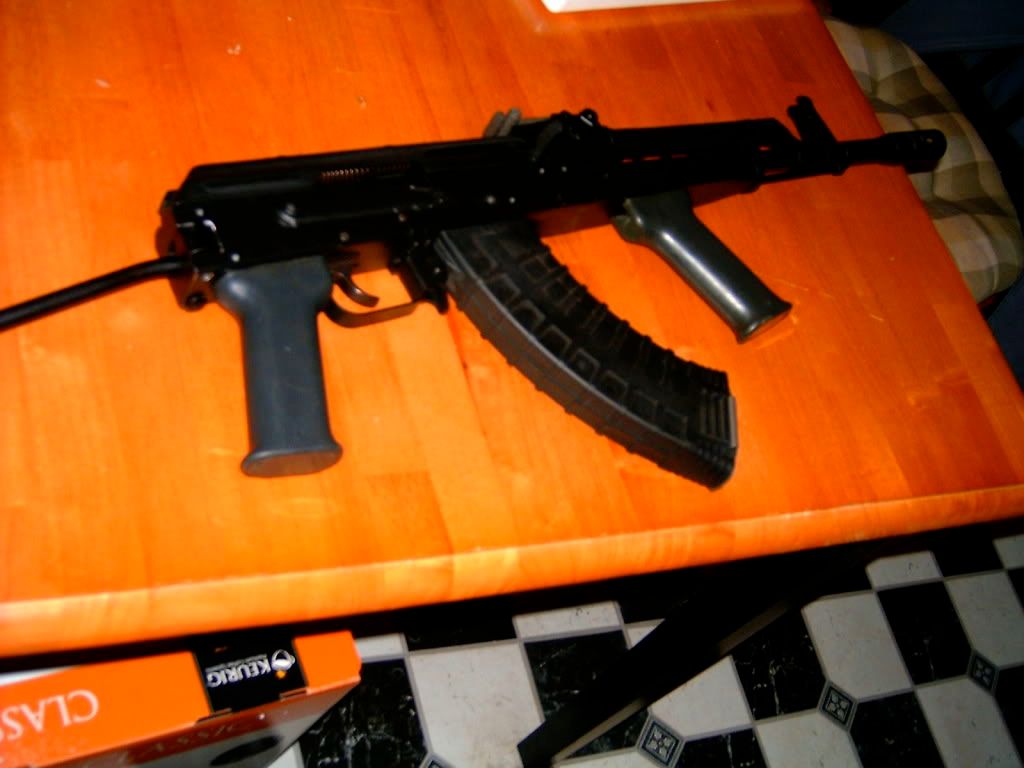 you can barely make out the FEG logo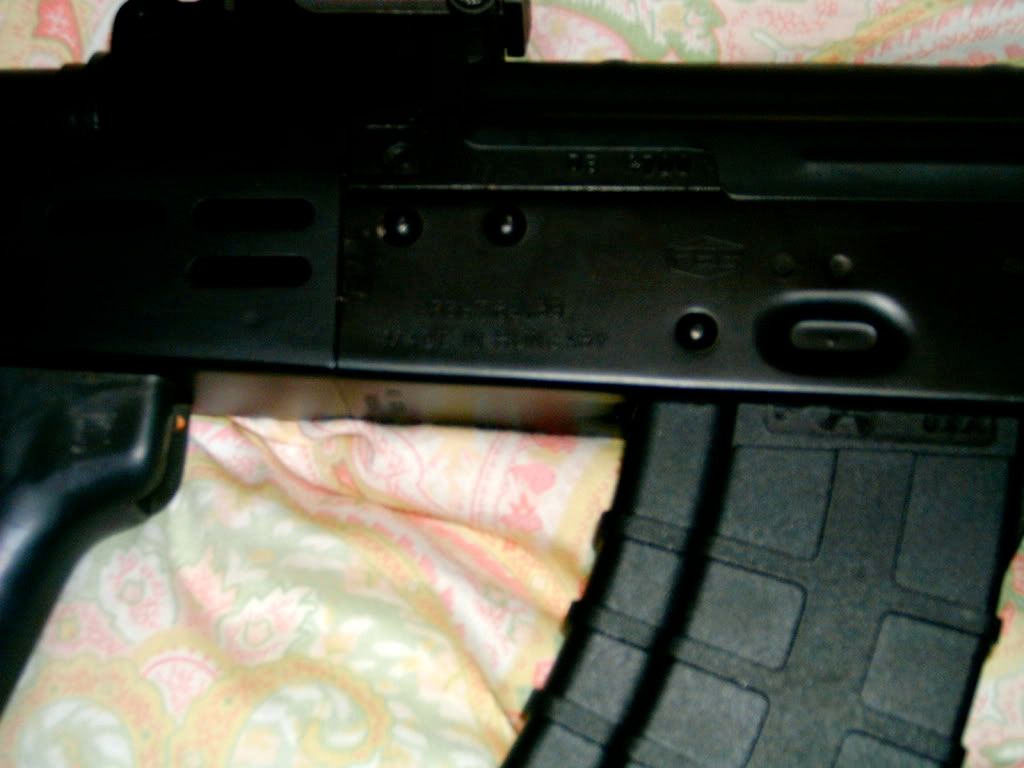 and my old war horse, "blondie"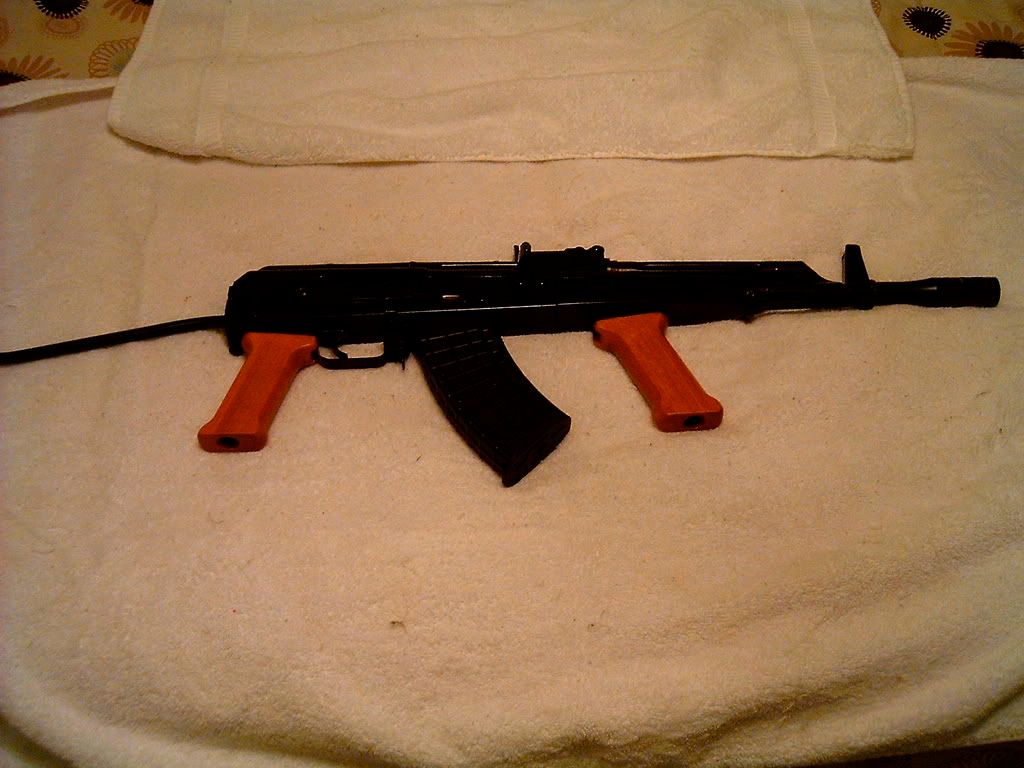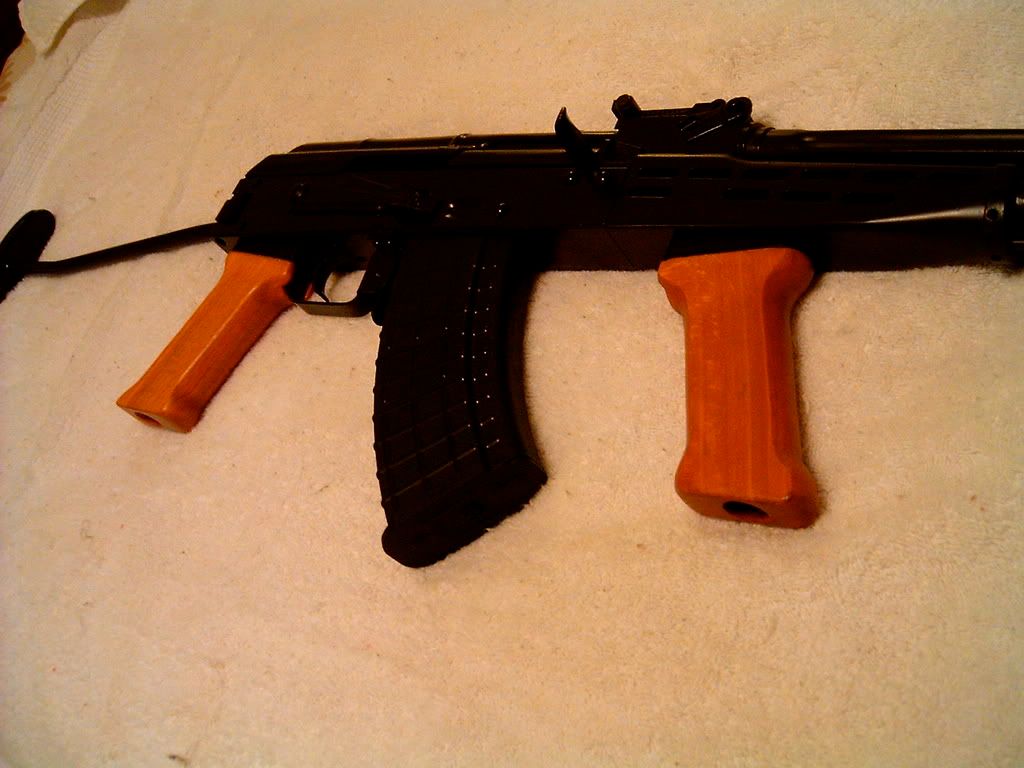 Looks like you got some pretty nice original plastic grips. Mine were pretty used up and I ordered two from Copes and they really flubbed up the shipment.
First I just received one grip without the hardware,then it took many phone calls and e-mails that were not answered, to get the other one shipped.
And it was also pretty used up also,and I still did not get all the others hardware. I had enough to get a fairly good set on my AMD-65.
When Copes say "USED" it's really used.
I also asked some questions about copes high priced wood grips, no mounting hardware is included even at $25 dollars each.
when I asked more questions about the hardware I got NO answers.
Needless to say I won't buy from them again ever.
wow, what a bummer. thanks for the heads up rifleshooter. I guess I should get out the buck knife and carve some
Keep searching the net. I bet you can find a set of wood grips. Maybe experiment with some stippling on the plastic set.
Just keep searching the EE. I got and AMD last month and it took me all of three weeks to find someone on the EE selling pristine wood grips. David