I have a romy G kit built on an NDS reciever with a slightly [i think] canted gas block. its canted to the left. the canting causes the bolt carrier to rub the left side of the upper left part of the piston against the rear sight tower where the piston passes through. The rifle seems to function fine but was wondering if its worth it to try and fix the canted gas block. Im mainly worried about long term wear on the piston causing issues.
?
edit for photo's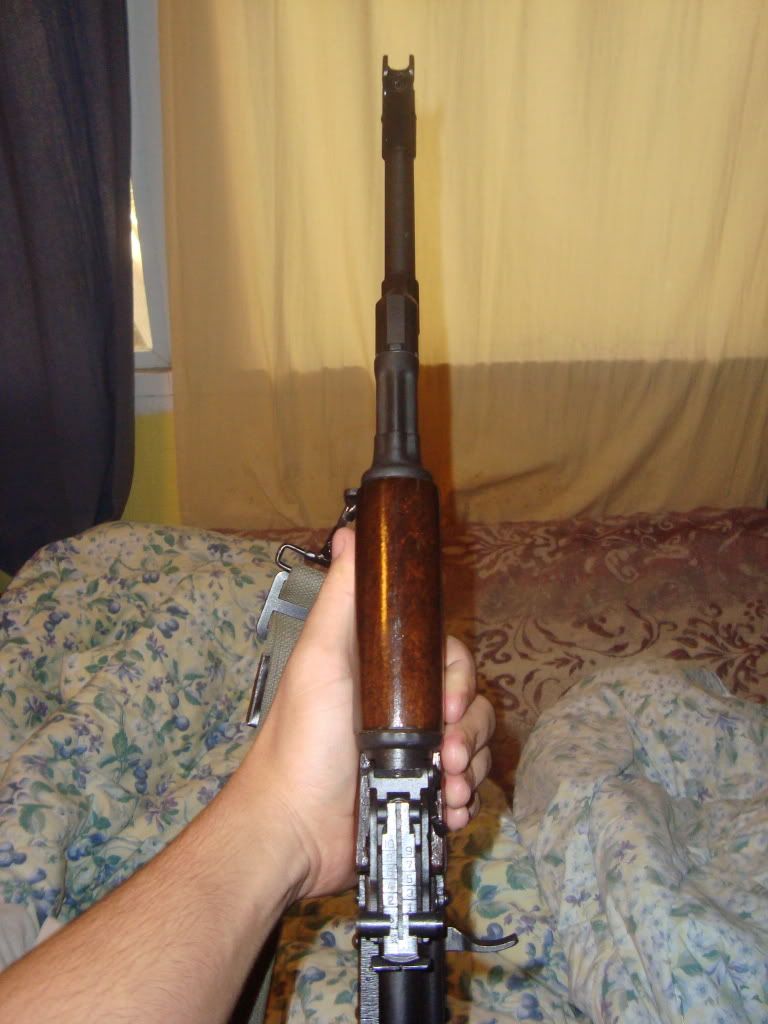 the rubbing in person is a tad more pronounced than in the photo, the most wear is near where the pistol meets the carrier where the carrier/piston firt contacts the side or the rear sight gas port
I had the same problem with my Century Yugo. Except it was my sight block and my gas block were both canted. I knocked the pins out and fixed mine. If you do fix it yourself, the pins generaly knock out and go in a certain way because they are tapered. Try knocking them out from the left to right (if your aiming the rifle). In other words they will fall out on the charging handle/ejection side and go back in from that side. It's not hard to do, just field strip the rife and look through the rear sight block just above the chamber to see if the gas block is in line.