So my safety came off and this thing fell off.
I can't seem to figure out exactly how it was assembled.
When you say 'came off' do you mean broke and fell off or you disassembled it.
The wire looking thing is the FCG pin retainer. It goes in as shown in the diagram below. BSW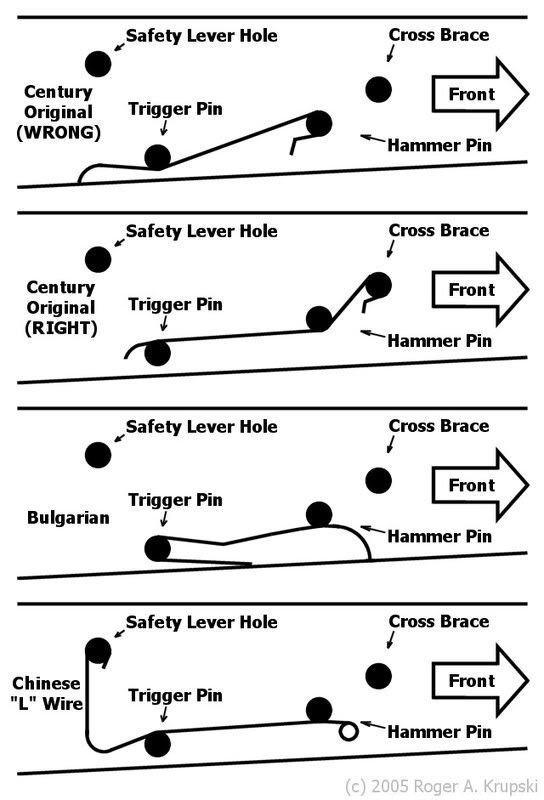 I took the spring off, then retracted the bolt really fast, somehow the safety popped out and the little what I found out is called a pin retainer, fell out as I turned it upside down. I found out how to put it back on, so I'm relieved. It was more of a panic thing because of my lack of experience.
Was the safety up or down when it came off? You should be able to remove the safety by moving it until it points straight up. Normally, the dust cover keeps the safety from rotating that far. If it came off in any other position either the safety or receiver is broken.

There is a manual that has pics and info about how the safety fits: http://www.box.net/files/0/f/15881660/AK_service_manual

BSW