at the range today, the trigger pin in my WASR 10/63 worked itself loose (right to left) how can i fix this/prevent this from happening again?
The wire retainer probably isn't in the groove in the pin. If the wire is on top of the trigger pin, as it should be, lift the wire, push the pin all the way in the receiver and put the wire on top of the pin, making sure that it is in the groove on the pin.
thank you.
There are different wire retainers out there and different methods of installing them.
Which one does yours look like? BSW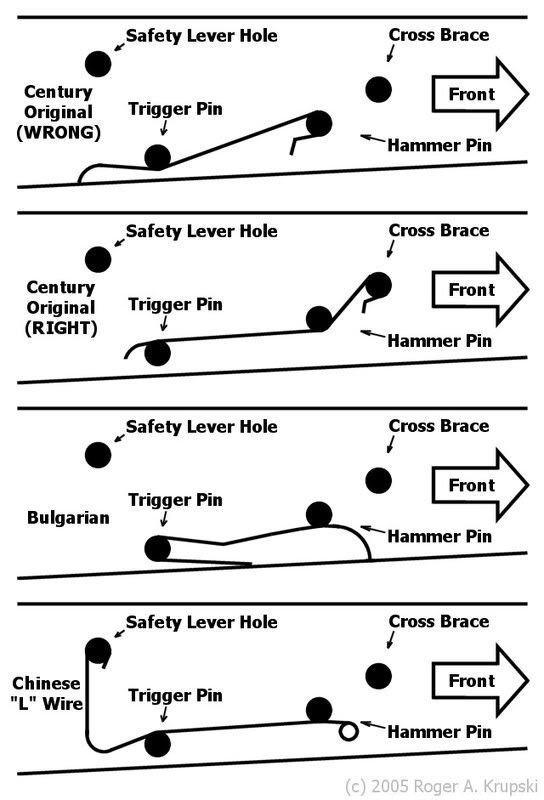 mine is a century, but doesn't look like any of those. I think I have it figures out from the diagram though. i will post pictures later if i can't get it to work. thanks for all the help
I rigged it up but am still thinking of getting one of those retaining plates/shepards crook type things. thank to everyone who helped out