I picked up a NDS-3 receiver AK last week and I am having an issue with inserting my magazines (older Hungarian and a new TAPCO) into it. If you look at the picture below it looks like the magazine won't lock down due to the protruding metal in the mag well.
I don't have another AK to compare so I'm not sure if this is normal or not.
TOP DOWN VIEW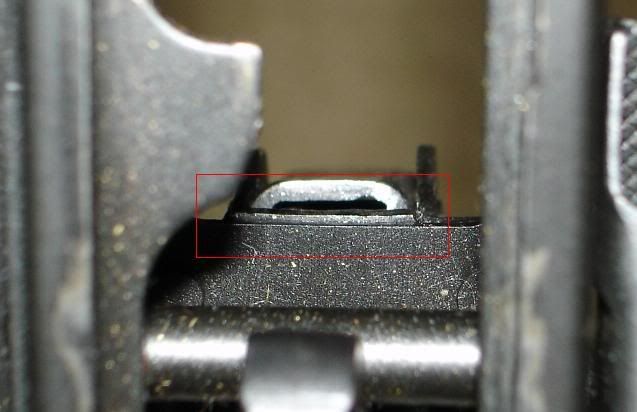 Can I just grind down this part down so it's flush with the well? Is it supposed to be there?
Help me guys…I want to go shooting this weekend.