I am new to AKs and I have a Lancaster Red AK. I had a gunsmith put in the mount on the receiver for a scope and now ready to get a quality sight on this baby. I'd like to get something Russian to go with the style of the gun, not an Aimpoint or other red dot. I've been doing some research and found a site Kalinka Optics or something and they have a shitload of scopes but apparently it's run by robots as no one can answer questions over there.
Couple of questions for the group: is Kalinka Good to go? What traditional-looking scope would you recommend in the $500 range? I'd like to get something with the typical russian range reticule. This is not for match competitions but I would like to hunt with it.
many thanks,
jason
Kalinka is generally good to go. Also look on Gunbroker.

Magnified optics worth considering:
- 1P78 Kashtan (2.8x)
- UPO-1/1P29 (4x)
- PO 3.5x21P (3.5x)
- PSO-1M2 (4x)

Non-magnified optics worth considering:
- 1P76 Rakurs-A
- 1P63 Obzor

If you want to hunt, UPO-1/1P29 is probably the lightest to carry around.
eta: What kmb said
Kalinka is GTG, I've done a lot of business with Andrew over the years. These days I tend to buy everything from ok131583 on Gunbroker, he's got access to some rare stuff, has good prices and is a really pleasant guy to deal with.
1P78 Kashtan is the latest and greatest out of NPZ and has the reticule pattern you are asking for, is in your price range and is a hell of an optic.
(These are magnified optics calibrated for 5.45x39, but these would work on any AK you just wouldn't have the ballistic drop for 7.62x39)
http://www.ar15.com/forums/t_4_64/136964_1P78_Kashtan_review_and_other_5_45_specific_optics_comparison.html
Always a good choice is the venerable and highly useful POSP 4x24. Get the version with the AK mount which has the locking lever on the bottom. Most of them are calibrated in 7.62x54R for the Dragunov but some versions have what is called the Simonov reticule and are calibrated for 7.62x39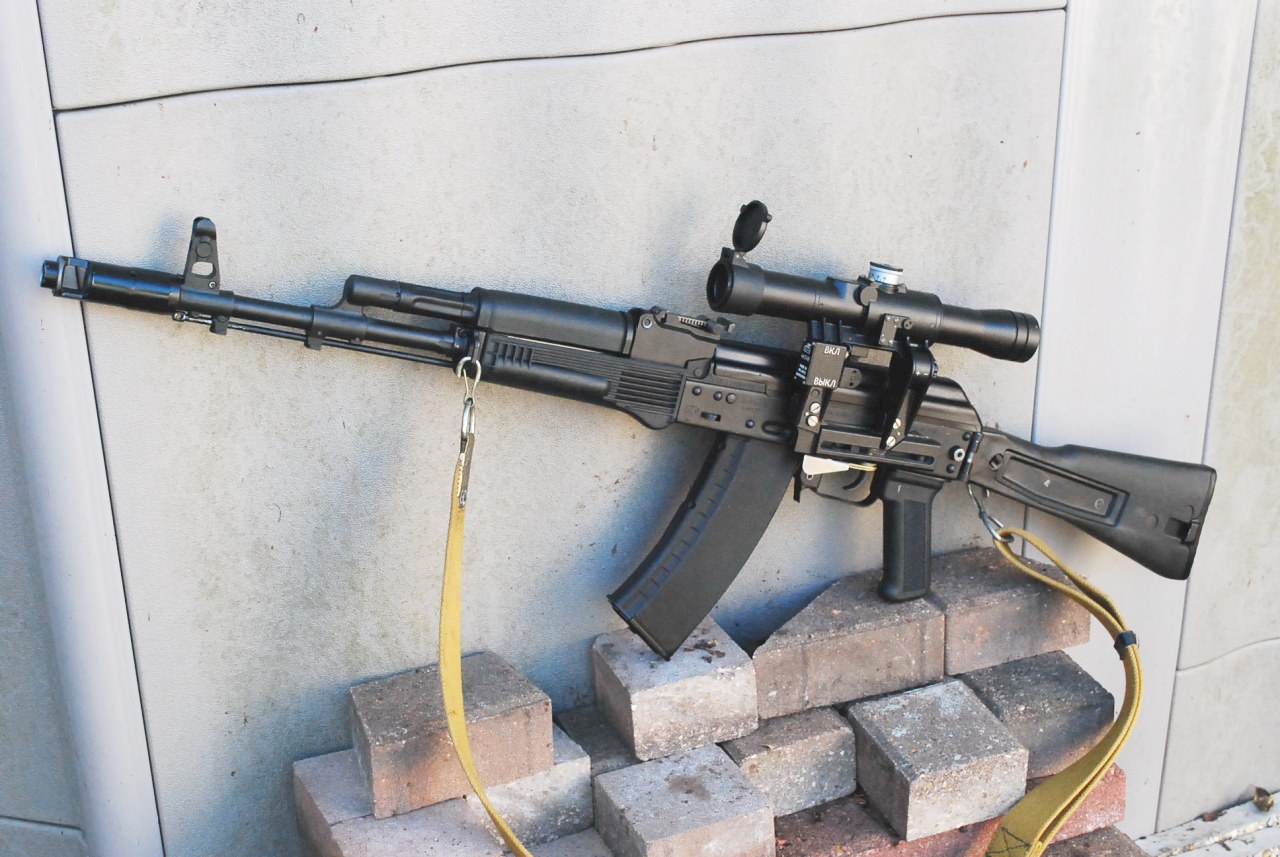 There are a number of really good red dots out there as well if that suits you.
Z
Originally Posted By TVLL62CAL:
ost
norweigan for cheese?
Originally Posted By TVLL62CAL:
Old School Tag?...wanted the link for future considerations
LOL