I have a drill block to remove the rivets on the trigger guard and it works great.
Is their a kit to reinstall the trigger guard into the new receiver
. I noticed my rivet tails are so close to the side of the receiver that any kind of press would be hard.[U]Also i saw someone using a rivet air gun and it seem to work very well. Anybody using one of these I think aircraft builders must have started this way of driving aircraft rivets?
There is a jig to use to rivet the trigger guard in place with a shop press. Well worth the money spent.
Like Rich said here is some jigs you use if you have a Hyd. press.
http://ak-builder.com/index.php?dispatch=products.view&product_id=29922

http://www.brownells.com/.aspx/pid=40308/Product/AK-47-JIGS

http://www.tothtool.com/product_info.php?products_id=44&osCsid=d8abb7d6de62ebe18c056d9c0852d48a

This link will show you how to make your own trigger guard jig.
http://pookieweb.dyndns.org:61129/ak/docs/construction/trigger_guard.ht

And if none of those look like something to could do, you could always go this route.
http://ak-builder.com/index.php?dispatch=products.view&product_id=29903
If you are only going to build one AK(like this is possible) this is the way I would go instead of buying the high price jigs.
Many of my tools I got from Curtis at Akbuilder.com but the rivet tool for the guard I got at gunbroker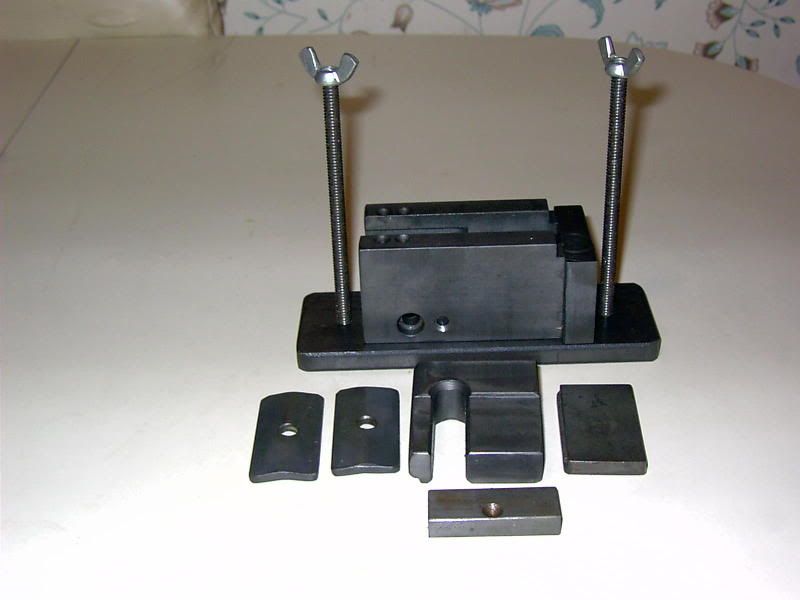 Jigs I sell..Pat
http://home.comcast.net/~restoreit1/
These jigs are a godsend!
I highly recomend them!
The jigs are great! I'm still trying to figure out how to use the long rivet jig though.