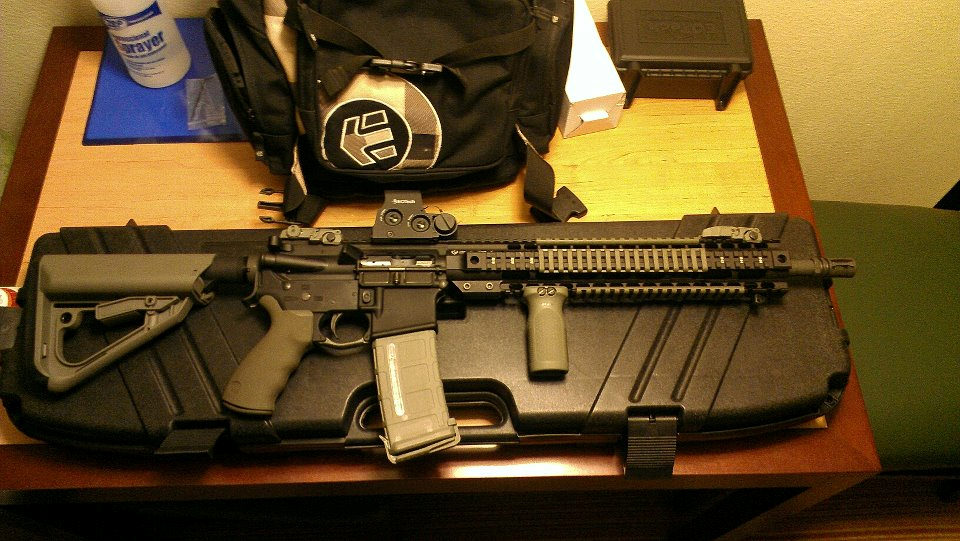 Specs:
Spikes Lower
Aero Precision upper
RRA LPK
Ti7 buttstock (Foliage)
Magpul MBUS (Foliage)
Magpul trigger guard (Foliage)
Magpul VFG (Foliage)
Templar customs 14.25 fastrail
Daniel Defense 16inch Govt profile barrel and gas block
Young MFG Chrome NM M16 BCG
BCM Gunfighter charge handlle
EOTech XPS-2
CMMG .22 conversion kit (couldn't resist)
Thanks to all who have posted helpful info on this site, it's helped me immensly!
Nice build man, wouldn't change a thing.
I like the look of the rail. Where did you purchase it?