different ambi charging handles
What does anyone know about these?
KZ Ambidextrous Charging Handle
I haven't seen that one, but I'm using the Badger Ordnance.
It seems well built.
Kz makes good stuff, weird ass name but they are just under major manufacturers like DD etc
Been running the BCM GunFighter large latch in my .308 AR for over a year now. I just switched it out last weekend for a MechArmor Defense Systems "TacOps 1" ambi handle. It's only been in there a week, and to the range once, but I like it alot better. Pics for comparo - the BCM Large laying on top of the MechArmor, then side by side. This is a quality handle, and the thing is "robust." I'm not sure if they have a website yet.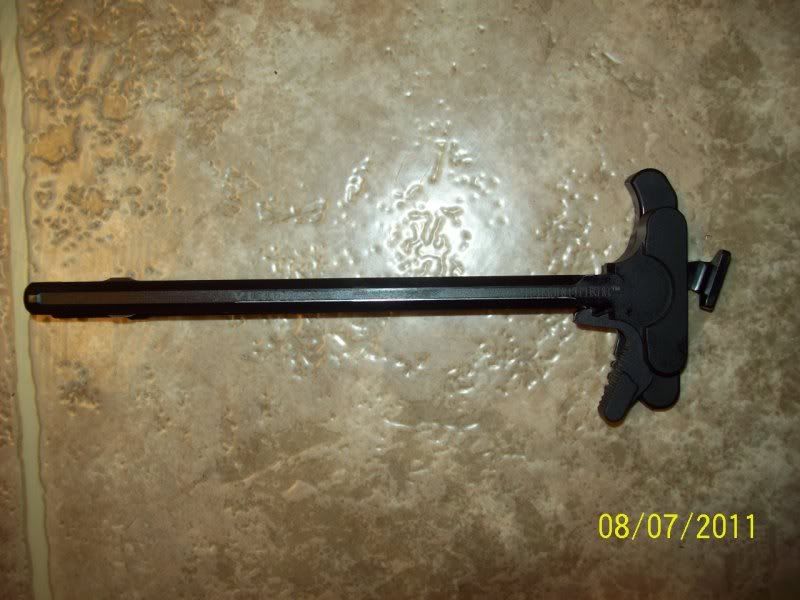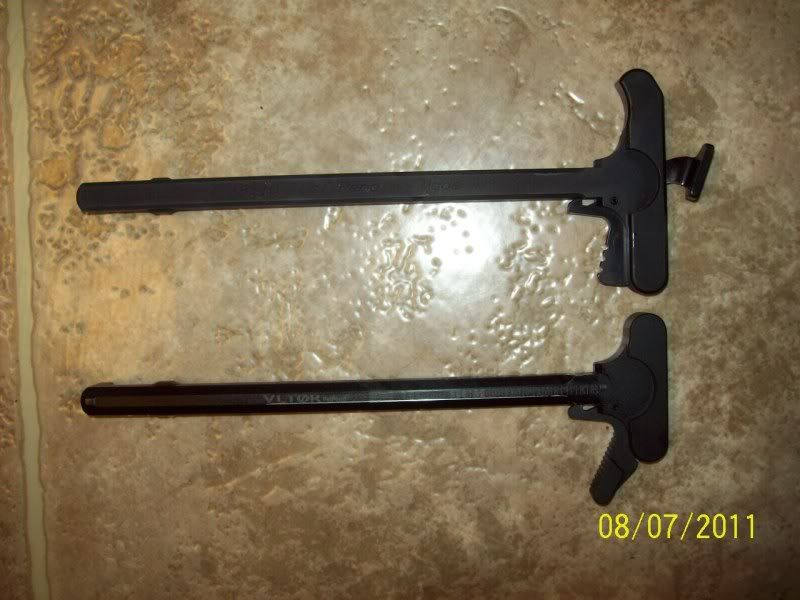 Thanks for showing me this option, though I probably wouldn't buy from Botach.
I've been considering the
Armament Dynamics ACLM charging handle
.
I have one on back order with Brownells as we speak.
but I could not find it on Armament Dynamics website. I wonder if they stop producing them.
Originally Posted By Goosie:
but I could not find it on Armament Dynamics website. I wonder if they stop producing them.
Found some more info on them.
http://www.manta.com/c/mmnssc2/armament-dynamics-industries-llc
Very interesting.....
yeah troys have been coming soon since before SHOT. I will pick one up when they come out also and compare. It looks like the other one is being redesigned due to some issues and that they are not available at this time from any of the vendors. Everywhere I have contacted has told me they are back ordered and one place said they should be in next week.
I've had the armadynamics since it first came out, it's nice.

BUT the "T" is not long enough, and it should be redesigned to stick out further on both sides of the upper––then it would be very easy to use it just like a side charging handle. Right now, it's much better than a stock latch, but could be the ultimate just by making it bigger.

The troy and mecch armor look worth trying, as well. Depending on price, I really like the design of the KZ.

I shoot lefty.