I picked up a used surefire M600a today locally for $165.00.
I am not real happy with the older kl4 head, I have been researching replacement heads and found a few for $100-250 just for the head,
But for just playing around I would like a dirt cheap head, Something like my ultrafire 502b. That thing was oly $18 bucks for a full flashlight and lights up the church at the end of my block(200 yards).
Anyone know a budget head for surefire e-series lights? I will use th stock kl4 when in storage for emergency, but would be fun to have a cheapo just for playing...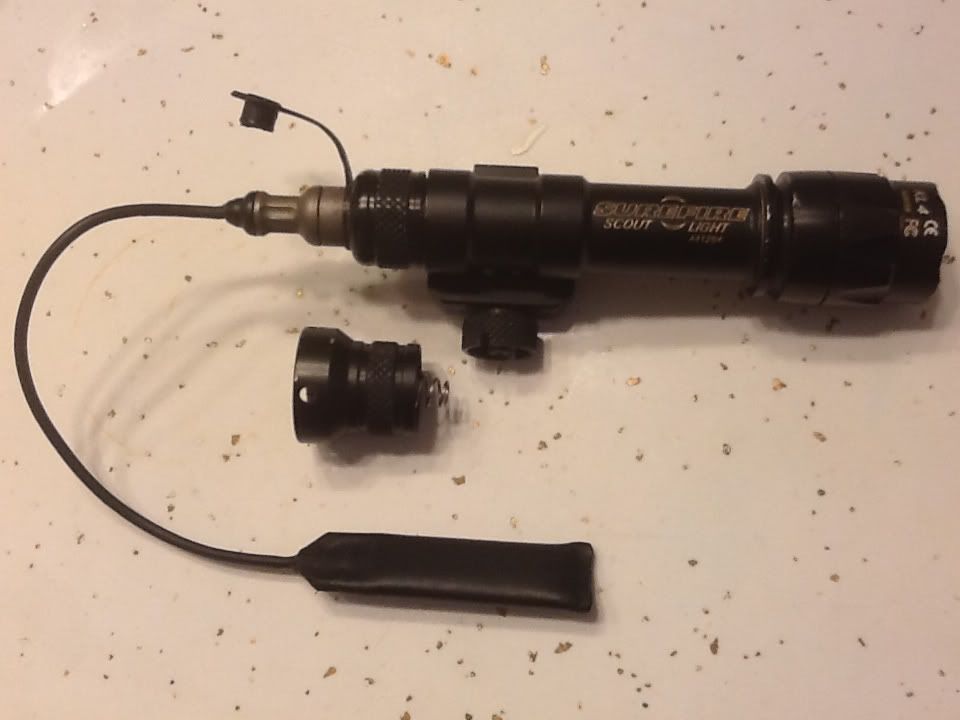 In terms of complete heads there really aren't a whole lot of options for the E series, especially on the cheap side, but you can check out the Veleno Designs E2S, the TNVC TLS head or the Lumens Factory E series turbo head. Or you could try a Valiant Concepts VME bezel or use an LU60 or other E2C adapter with any standard p60 bezel and a p60 drop in of your choice.
TNVC TLS head, or a VME head with a Malkoff (or the like) drop-in.