Wanting a IDF sling
Ive notice 2 website that offers them?
First type
1 IDF slings has the 2 strings on each end . Ive seen these years ago here at AR15.com
The other website has the Improved IDF Sling with different logos
?
Are they both the real IDF issue?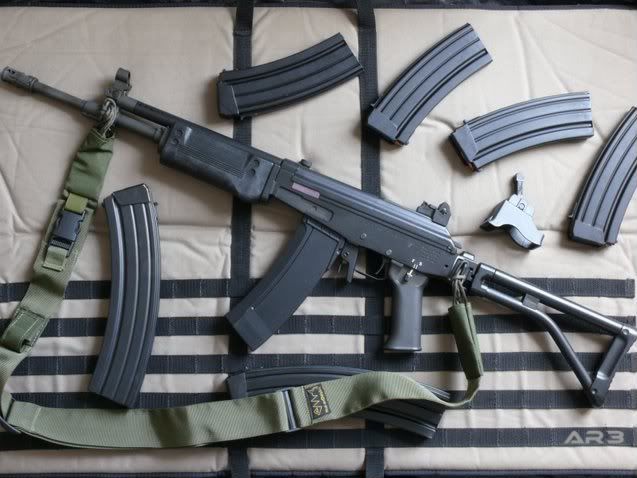 Here's my IDF green color two point sling with two included paracord ropes (no IDF or any other logo except from the maker) mounted on my IMI Galil carbine.
Mine have a quick adjust black buckle at the front end of the sling that lengthens the sling for using your weapon on your opposite shoulder, or for quickly removing the weapon from your body.
It also have a small accessory pocket that could hold either ear plugs, batteries, etc, it is made by Marom Dolphin Ltd but there are other approved manufacturers that makes them.
I also know that there is another type which is the standard version that doesn't have the quick release adjustment buckle, and you could have either of these with or without IDF or other logos, what ever your preference.
I bought mine about six years ago from DSG Arms (TX) an industry partner here at ARFCOM, but they no longer sell them now.
However there are plenty of merchants selling them online like E-bay, Amazon, etc., here's a sample of a site that sells the exact one that I had shown.
http://www.amazon.com/I-D-F-Rifle-sling-quick-length-adjustment/dp/B005DEHGXC