Best Sling ?
I have a Magpul UBR and would probably rather use the quick detach option rather than getting a new ASP plate. However I want the best out there. Price within reason is not the issue. I like the idea behind the Magpul MS3 Sling however i will need a sling system before summer (Does anyone know when these are coming out for sure?). Will the ASP Plate even work on the UBR stocks? I assume they will. I am looking for the most durable user friendly system there is with good capabilities to switch to weak side shooting. Thanks in advance
I forgot to mention I am really unsure if I want a two point or single point. I do like the MS3 since it seems so easy to switch between single and dual point. I know the Gear Sector slings have a great reputation. Is there a way to set these slings up to have the dual purpose of a single and double? Thanks
I use a standard GI sling configured as a loop sling (bicep mount) with the frog at the front. I have a munch fancier tactical sling but i never use it.
GS-2P sling used as 1 point / 2 point convertible: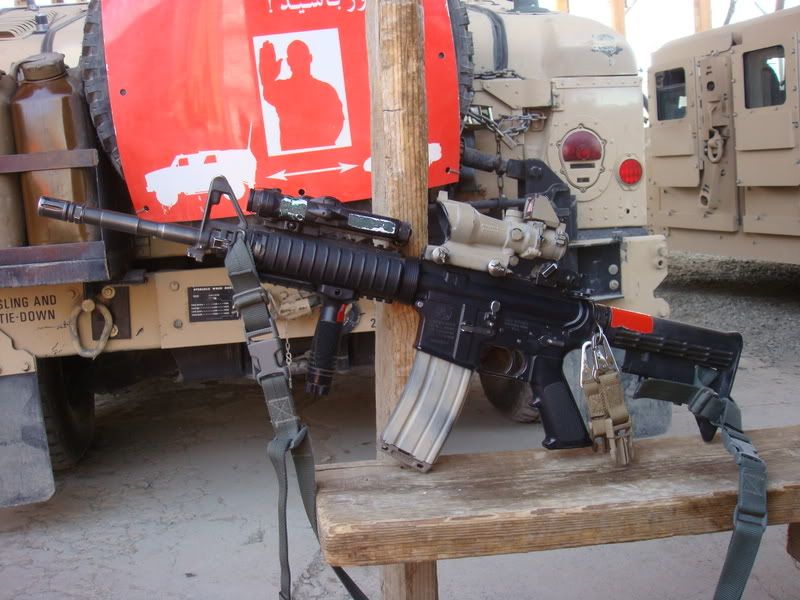 And still going strong to this day: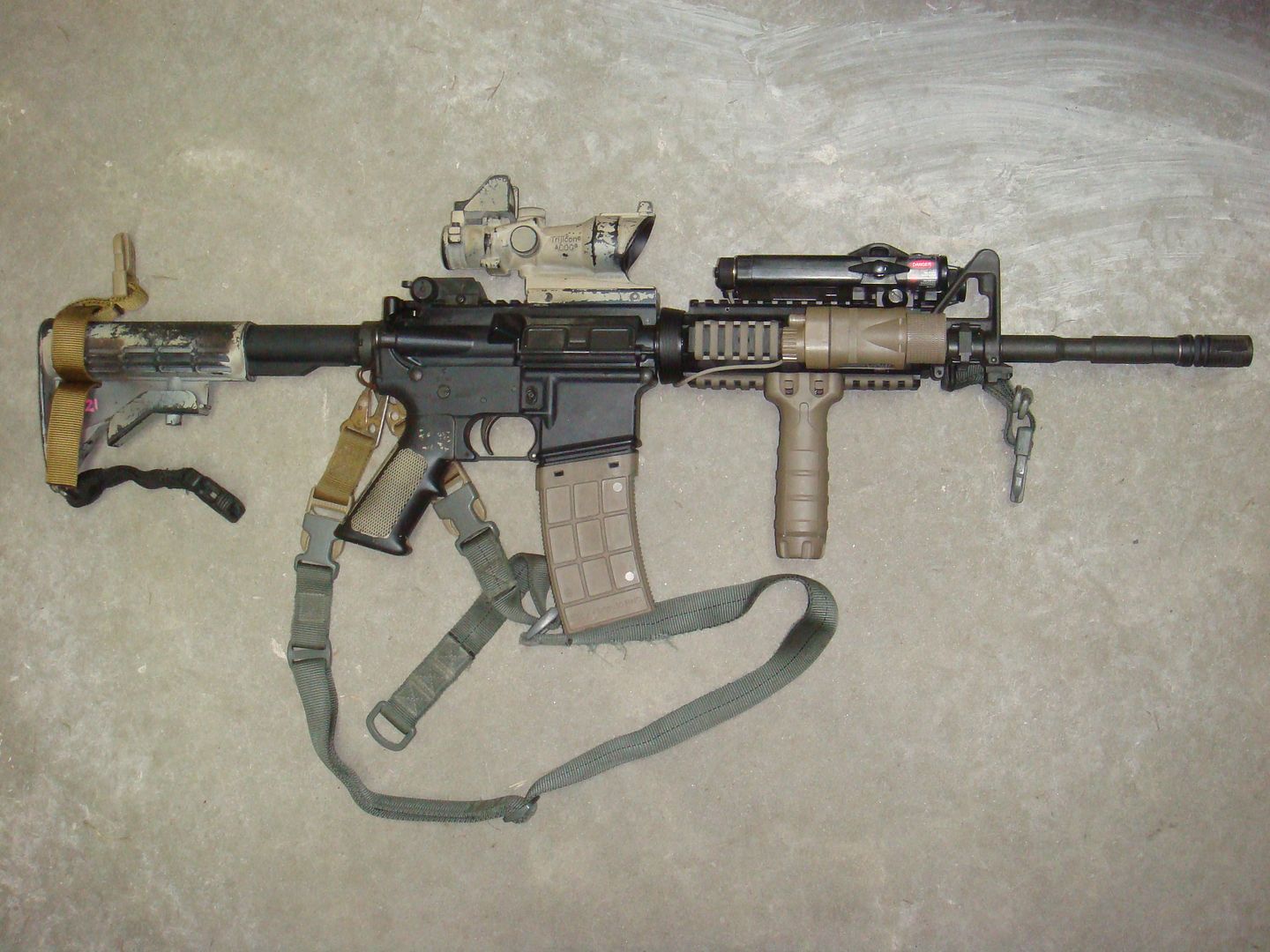 Great gear!
~Augee
Thanks for the pics! I called Magpul and the ASP will not work with the UBR stock. I think i am one step closer to Gear Sector for the simplicity of plugging right into the qd socket. Do you find yourself using the one point or two point method of carry more often. I believe the one point method is going to be my primary carry option.
blue force gear has anything you want. high quality, will even sew your attachments in. 1, 2 or 3 point
Just got a VCAS from Blue Force and am very happy with it once I played around with the length.
What configuration I use the sling in depends on what I am planning on doing, if I'm going to be primarily mounted, I tend to use it more in single point configuration, while if I am expecting to be dismounted for an extended amount of time, I prefer to use it as a two point.

HTH,
~Augee
asap plate, ms2 sling, sopmod stock ftw
Try BDSTACTICALGEAR.COM. I have the 2 point / 1 point sling with the quick adjust strap. The simplist, most effective sling ever. Well worth the money.
http://www.bdstacticalgear.com/pd_bds_tactical_dual_sling.cfm