Another Iphone 4 Scope Cam, With Pics
here is what i put together today. just a rubber hose connecter with a hose clamp, and some cement on an old iphone case. I used some rubber matting between the case and the hose to block out any glare from the sun but I've seen it work fine without this piece. Ill try to get a video up when i go shooting on monday.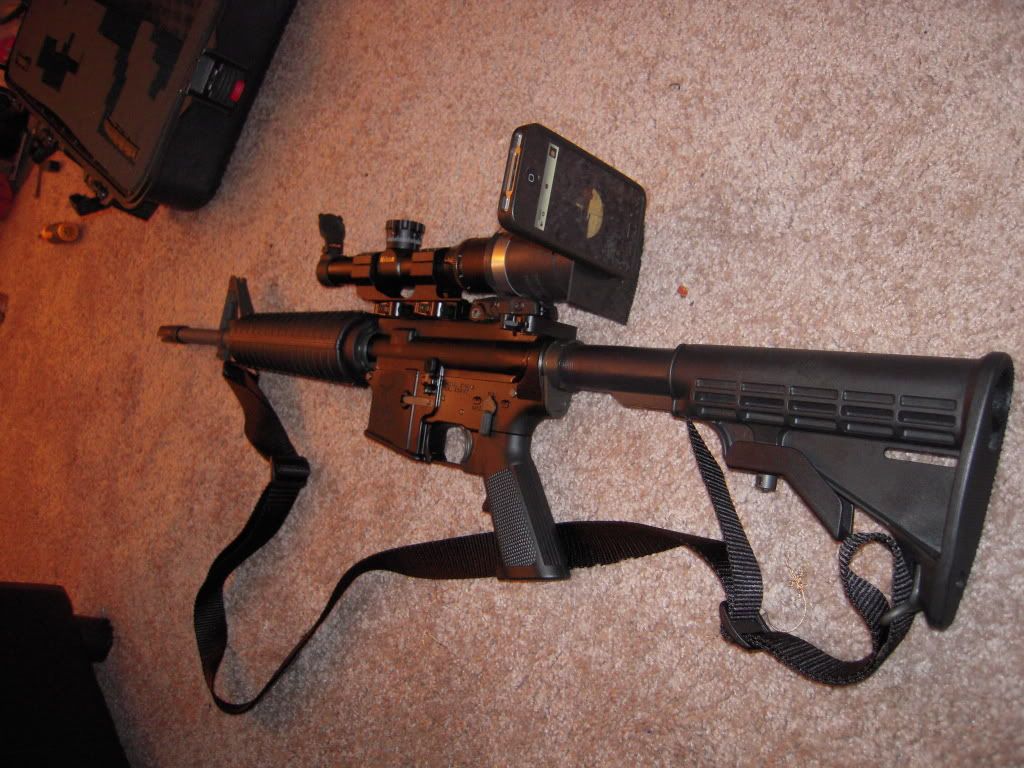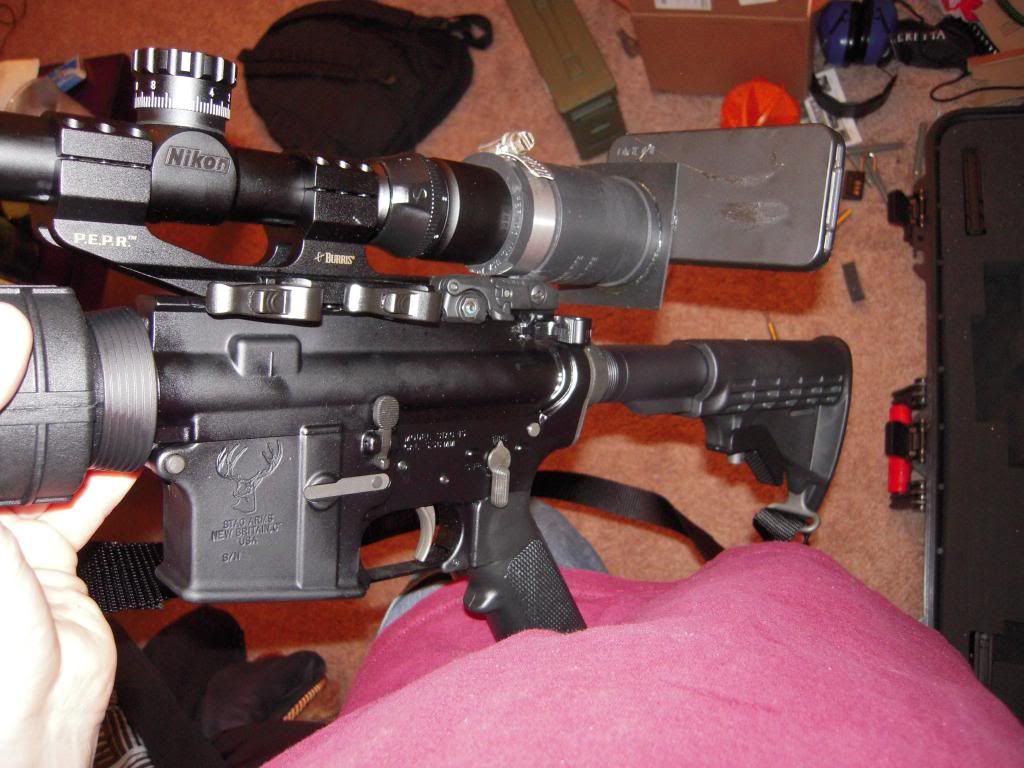 updated video:
http://www.youtube.com/watch?v=h71R91ymFiQ&feature=youtu.be
(how do I get this video to show up within the post? I tried coping url and using video tool.)
That is pretty neat! I always considered doing something like that on a plinking rifle. Good job and let us know how it works!
Thanks guys, I'm uploading just an indoors test video. The video is on just 1x magnification since i dont have more than about 30 feet.

edit: cant get it up. seems like i've tried everything even looked up tutorials. just use link in original post.
Awesome idea...........Got the next 3 days to rig up my own!
$90-110$, that is a lot more then what I thought it would be. OP saved himself some serious money. lol
thanks for posting the vid and ya I never even thought of one being manufactured but in the end all the supplies were under 10 bucks and it was fun making. about an hour or 2 just to make it nice and wait for the cement to dry.
How did you attach the camera to the hose?
I basically just cemented it to an iPhone case. I can then just put my iPhone in and out of the case.
Well, to put it simply, it didnt work how i wanted it to. Every time the recoil would knock the phone out of position and it was basically worthless. Here is the link to the video that worked ok when i manually held the camera in place. I plan on reenforcing the rubber tube somehow. maybe some sheet metal.

http://www.youtube.com/watch?v=fG3m823Vuz0
http://www.youtube.com/watch?v=h71R91ymFiQ&feature=youtu.be

finally got the scope cam to work perfectly. I basically just wrapped electrical tape around the ruber hose so that everything got stiffened up a bit. This video shows a longer range on the same target.
That is really cool. Can we get some pictures of the finished product?
ya sure thanks for the interest. I'll upload one now.
I replaced that rubber shield with a cut out section of a plastic school binder. Probably didnt really matter I think it was the electrical tape that did the trick.
I believe that there is a NV app for the Iphone. Use a UV filter on ur light with that app and u have cheap NV.