Can someone post a close-up pic of the markings on a proper
FN
M16A2 upper reciever? Maybe even point me in the direction of one for sale, Post, IM, or EM?
Thanks,
Beel
Not the best picture for the markings, but the forge code is "FK" (FN / Kaiser Aluminum).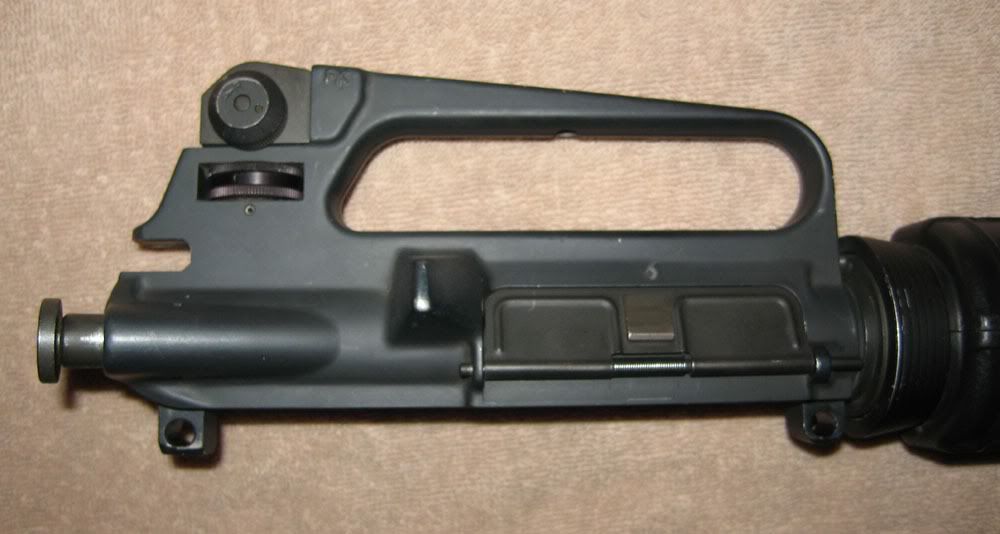 ETA: You can also see the forge code in the picture below (bottom).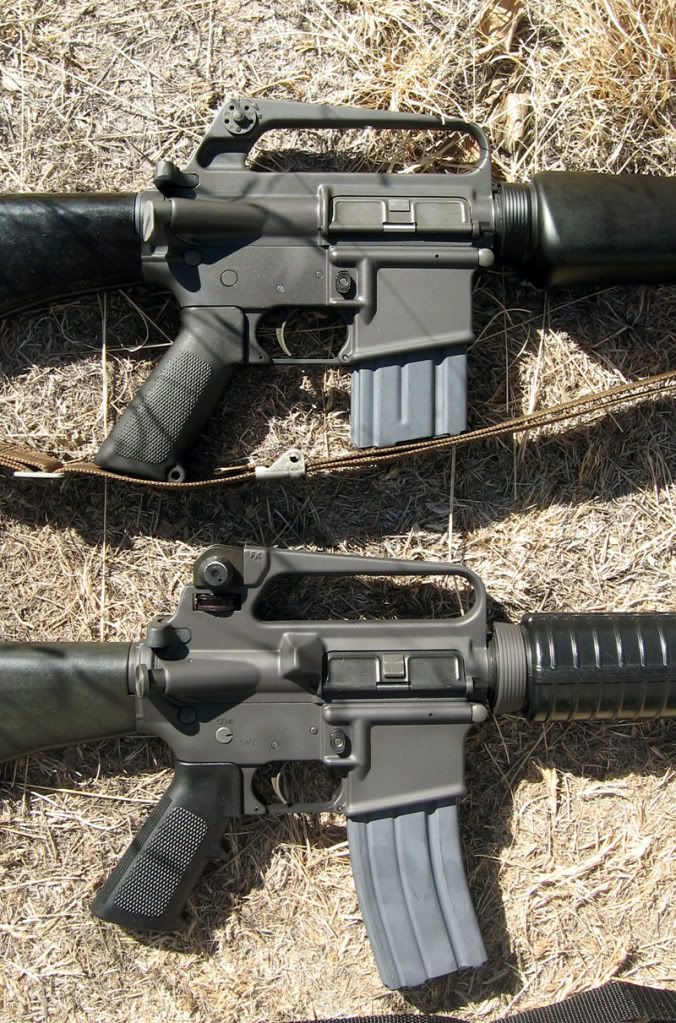 Alternative markings...and there is also some barrels that have FN's cage code instead of FNMI on it
I dont know that the deal is with the FSB pins, or if it has been worked over, But I dont care because I will just say it is a USAF gun...
...it is my beater rifle anyway since it had a second hole drilled through the handle to place a ACOG closer to the shooter.
New production FN A2 uppers have the the Cerro forge mark as well as a raised "F". I assume that they chose the raised "F" instead of an engraved "F" as anyone could engrave a Cerro forge upper and pass it off as FN.
Go to this link to see a larger image: http://ee.ar15.com/uploadImages/20100205/136820/Uploaded_634010042722966250_File.JPG
This is also a Cerro forge FN upper, but is engraved and does not use the raised "F" as seen above. It is possibly an older generation Cerro forge FN upper.
Older (late 90's early 00's) FN uppers show an engraved "F" and a raised "M"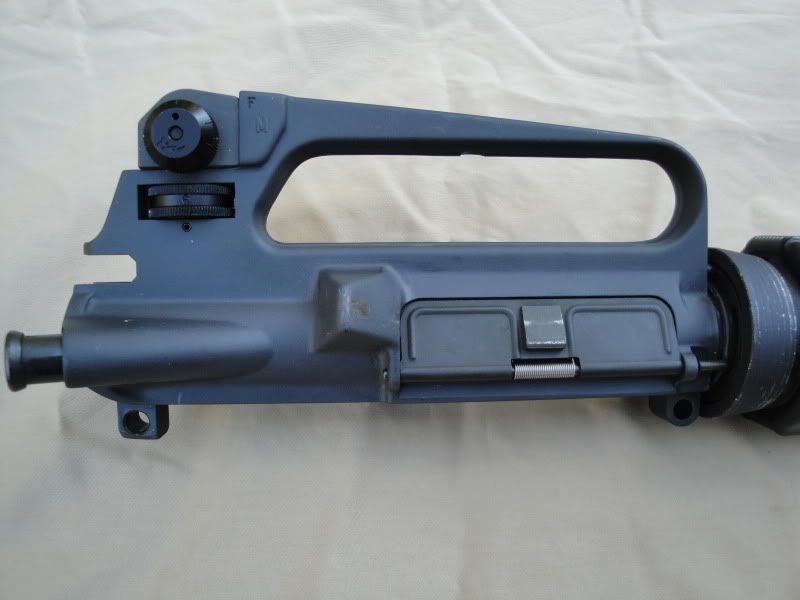 I assume that FN marked their uppers by any means possible in an attempt to have sufficient stock to meet manufacturing demand.
Wow I wouldn't have thought there would be so many differences. Thanks guys!
Originally Posted By Beel:
Wow I wouldn't have thought there would be so many differences. Thanks guys!
If you notice, lately, the Colt M4 upper receivers have the engraved "C" and the square or keyhole markings. whereas before they had the raised "C AF" markings. This mostly likely just means that the forging dies for the "C AF" uppers just probably wore out and and Colt is just using forgings from other companies so production does not come to a standstill.
I would say it is the same reason FN has the same variations.