In an earlier thread I mentioned a hardware kit I got from my65pan for the 607 buttstock, I found the photos of it before it was completed. I already had an extra stock to butcher, the extra cut was the test cut to see how straight I could get it. I used a magic marker to mark out the area to trim off.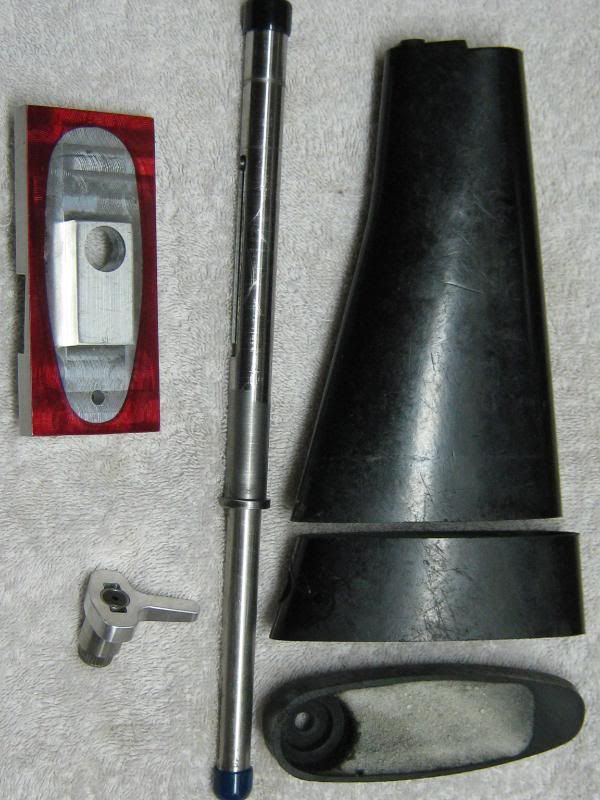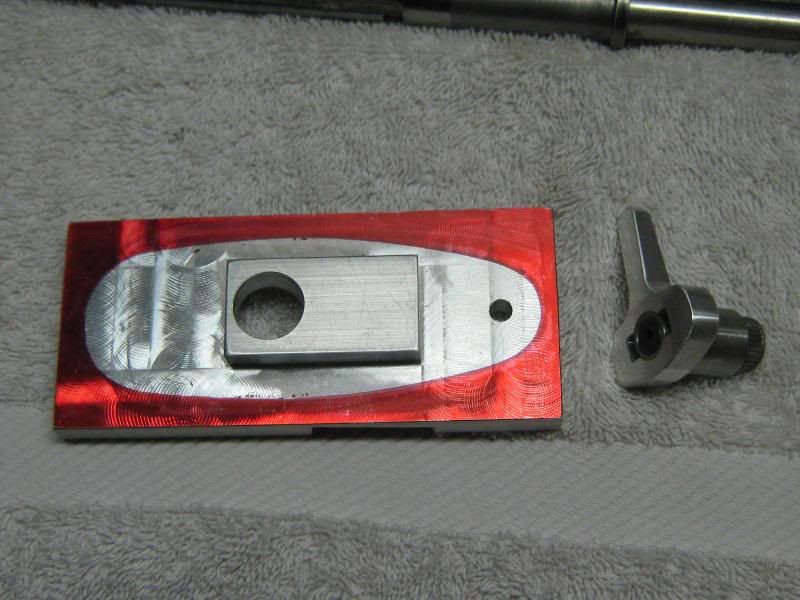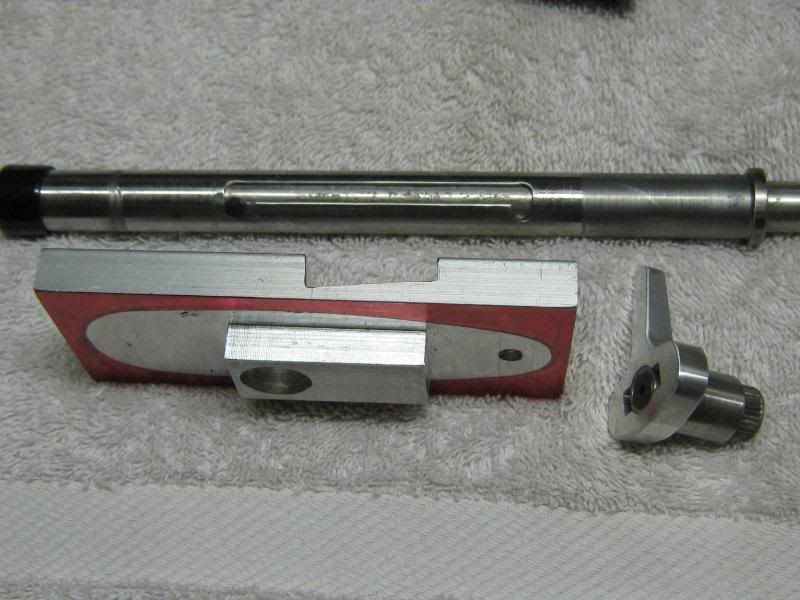 I also have this aluminum stock I was going to use on a build, but it has the bumpy finish so I don't know if I will use it or not, unless someone can tell me how to get the bumps out, they are extremely hard.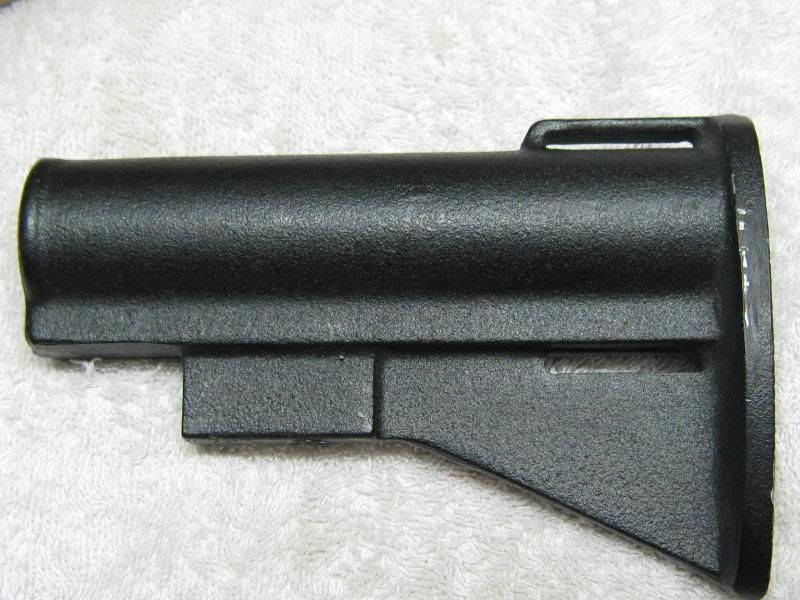 Maybe bead blast or sandblast the stock? You could then refinish it with some glossy Aluma hyde II.
I bet you money someday people will be looking for BM stocks like that with the krinkle finish.
ETA: my65pan rocks.
i just used 80 grit emery paper on mine...I didn't just smooth out the finish, I took mine down to the bare aluminum because my finish was pretty beat up (I only paid $10 for it), and I wanted a nice smooth base for my paint job