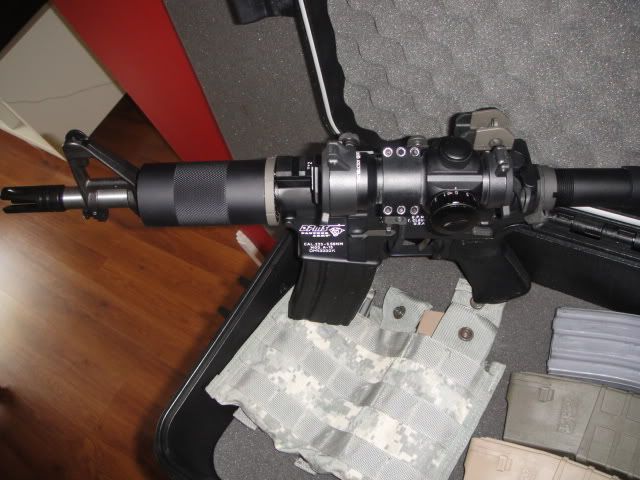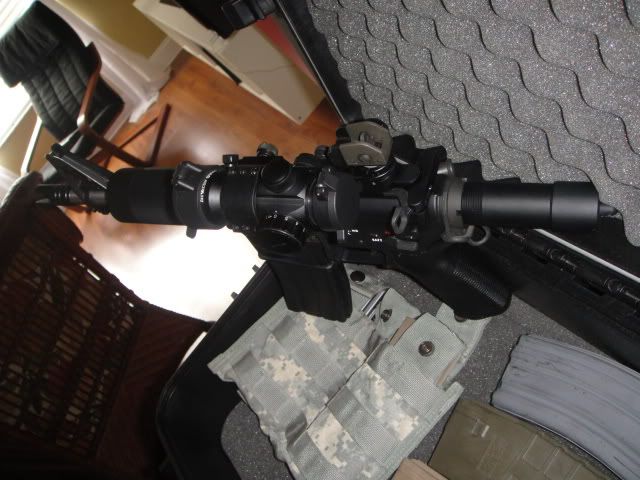 The red dot sight is offset to the left side (that's for close quarters)
.
its an ar15 with dwarfism
LOL u guys are mean
at least his is finished! mines in pieces and awaiting parts
Good thing you have that BAD lever, hitting that bolt release with the optic there would be a pain
What optic mount is that? Or is it ... is it a 45 degree with another mount attached? My Dad had cancer in his dominate eye and now cannot use it to shoot. This type of setup would help him shoot with his left eye.