Im building a pistol and want to use a 10.5" barrel with a piston setup. i am thinking the Adams Arms Carbine kit. What kinda of rail/handgaurd system works best? is there one that fits over the block so that i can put the rail right up to the muzzle device which will more than likely be a surefire for the can i would like to run. Ill also be using a mega upper receiver with a side charger. I am going to tap and thread out a hole for the charger handle. Any ideas or suggestions? thanks in advance

Adam
Be careful what flash suppressor you mount on the end of the barrel. If it's too large in diameter you will have to modify it to get the plug/ piston out.
This is a 10.5 with a AAC.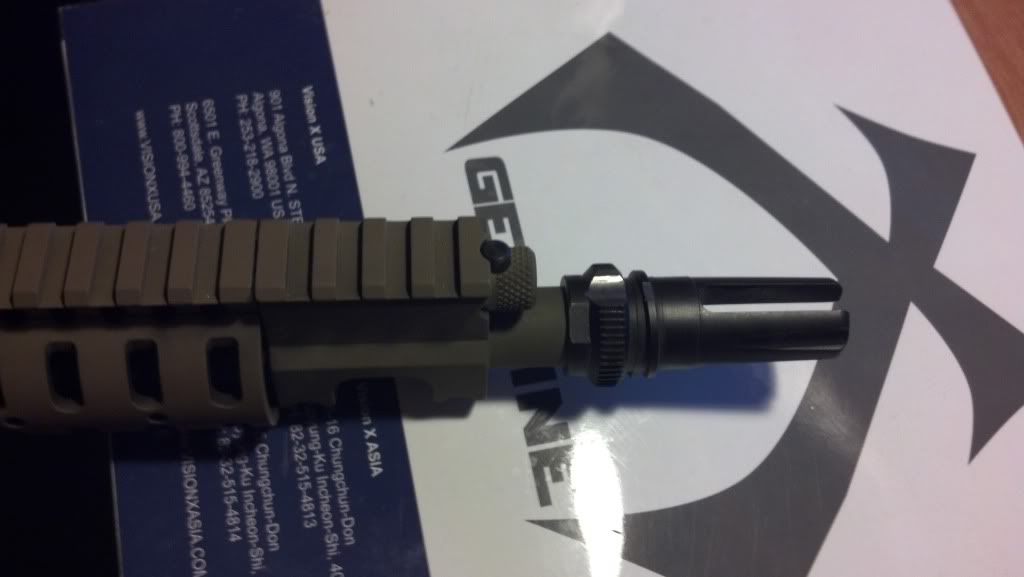 Originally Posted By lsc_chef:
Heard that, how long is that rail leading up to the block?
My guess would be any carbine length rail, 7".
Yes, Mega one piece carbine.