Poll: Why does this .308 DPMS Frankengun Fail?
NEW LINK: (THAT'S WHAT I GET FOR TRYING TO TAKE OUT THAT STUPID "FEATURE=" CRAP)
http://www.youtube.com/watch?v=3BO-7vbIXVI&feature=em-uploademail

What says the hive?
what video? is it just me or is this posting strange?


video does not work

you need to fix that OP


Add a poll option "all ar-10's suck"
Don't forget the option for the OP sucks. Nah, just kiddin. But seriously.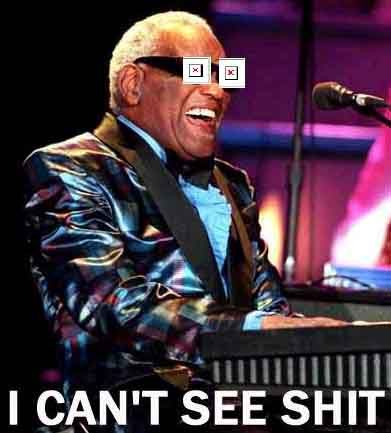 Didn't see video or vote. QC, Tight Chambers, DPMS mags
still waiting for a video
Originally Posted By beve:
Add a poll option "all ar-10's suck"
Not sure if serious.... step away from the crack pipe if you are.
You should add this to the poll
"I can't comment due to a video functionality issue".
LOL!
In the video, and the text, it was mentioned several times that it was a "aftermarket Remington barrel" on the DPMS gun. Am I confused, or aren't Remington and DPMS part of the same company?
I think the OP needs a poll option for "DPMS/Remington 308s
may
be somewhat less reliable than the other 308 options
"
For what it is worth, and in the interest of full disclosure, I met Matt at a class last month and thought he was a really stand up guy.
I suspect PFI dude is on to something when he noted that the rifle was not firmly in the shoulder the time it jammed with the brass-cased ammo. However, that isn't the underlying problem.

I've noted while firing my new Bushmaster BR-308 (Remington barrel) for the first time the other day, the brass landed rather close. Was shooting Radway Green.... Since the recoil was a bit less than I was expecting, I figured that it might be a bit under-gassed.




I edited your title as the rifle in the video is not a factory rifle.
Buffer or gas issue would be my guess. My DPMS LR 308b (18" bull barrel) runs anything I stick into it but I admittedly don't shoot Wolf or anything not brass. I basically shoot my surplus and it runs very well. I'd have thought it might be a mag issue but the Pmags don't jamb like that. If the buffer isn't up to snuff I suspect it might not be cycling properly. Try swapping buffers with another rifle? Also, my shells stack neatly about 8' away at about 3:30 if that helps.

Rome
Try an AR10 receiver extension, Armalite AR10 Spring, and H3 buffer.
Bolt override means the bolt is cycling fast, not cycling far enough to the rear, or the mag spring/system is not lifting fast enough. Wouldn't be the first over or under-gassed AR, or the first jacked up CProducts mag.

If the buffer is too light in that carbine RE, that would explain why operating system is running too fast.

If the bolt carrier isn't running all the way to the rear, then we have under-gas.

Since they didn't perform a logical trouble-shooting sequence (load one round, fire and check for bolt lock), we can't distinguish between the two common problems.

I'm leaning to short-stroking, since you usually get a stovepipe or empty chamber with a super-fast cycling action, and the ejection pattern was at about 2:30.
I agree with, LRRPF52.

RJ
It the Barrel a cut down R25 barrel?

If so, was the gas port opened up when the barrel was cut? Just an idea

Mags are suspect as well.
1. buffer is too light.
2. its new gun. You need to shoot it more with all those dfferent parts so everything can work itself together. wear it in mayyyyyne.
Opening up the gas port another .005 to .010 wouldnt hurt anything either.
I have an R25. Remington, it shoots GREAT.

What barrel length is he using? Since gas port sizing is coming up?
1. Your poll options nowhere near cover the potential problems.

2. Franken Gun or not, it should run reliably if the parts are in spec.

3. Get rid of the Ion-bonded crap and run either a normal phosphated BCG, or Hard Chromed.

4. Get the appropriate buffer and spring from Slash (heavybuffers.com)

5. Check the gas port size (sounds like this is a common suggestion thus far)

6. Make sure the gas port and gas block are actually lined up. Different manufacturers put set screws and dimples in different spots. Grab your micrometer and check how far from the barrel shoulder the gas port is, and then check where the gas block needs to sit.

7. Check the inside of your gas block to make sure the holes are clear of obstruction.

If the gas system appears to be working well, and you get a better buffer and spring, the problem should go away.

I have too many LR-308's, alot are DPMS barrels, but everyone of them, with the addition of proper hard parts (Slash's AR-10 Buffer and spring - whether carbine or rifle), known good gas block, and proper maintenance are completely reliable, and have all run 10's of thousands of rounds without a single issue.

Let us know what you find.