what type of scope for new 7.62X39 rifle?
I finished my 7.62X39 build and test fired it

I just threw a cheap 4X scope on it and shot it today to check functioning and basic accuracy

What type of scope do you guys recomend for it? red dot ? low power 4X ? variable power?

It will be used mainly for basic target shooting under 100 yards with surplus and wolf ammo
Under 100 yards, I would go with a red dot. I use an Eotech EXPS2 on my Armalite x39 rifle. Ignore the magnifier, you wouldn't need it at such close range.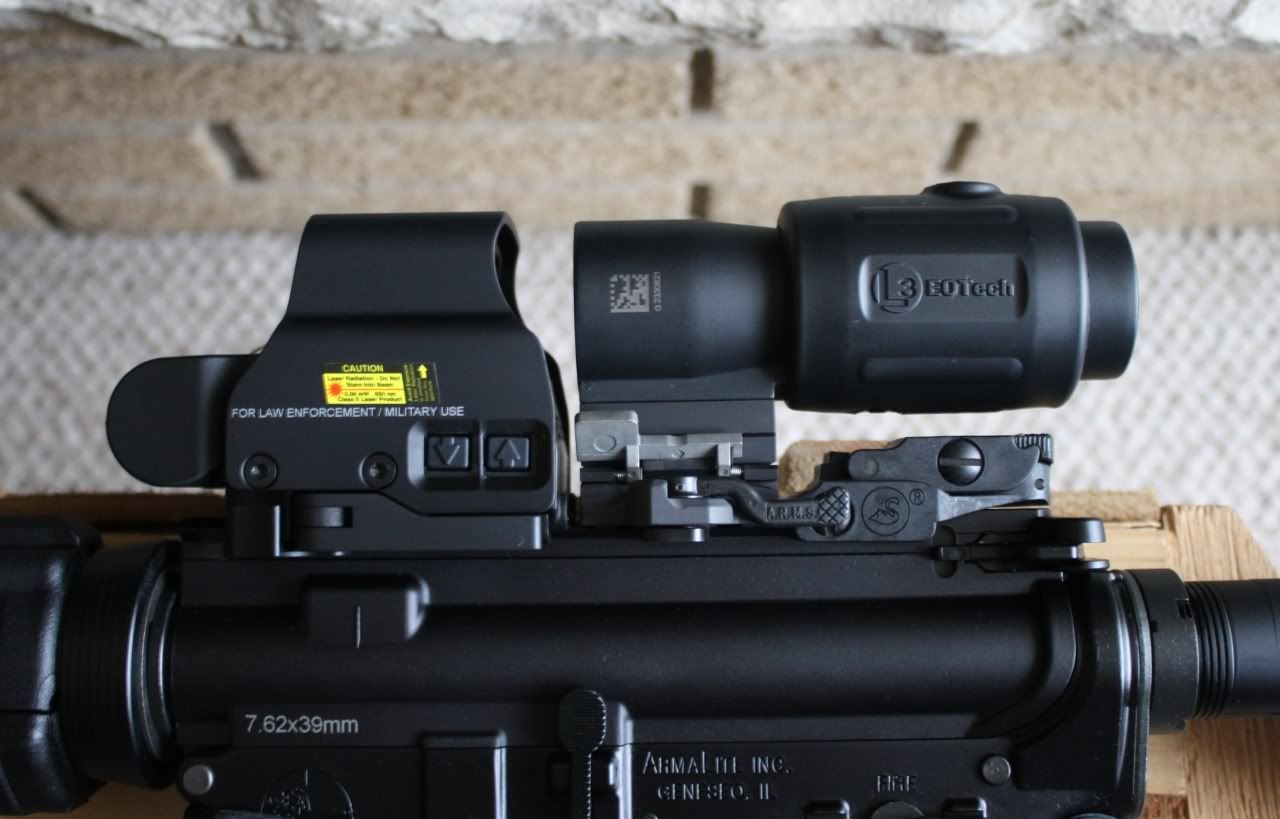 On my YHM x39 rifle, I use a TA33-G13 with the 7.62x39 BDC reticle. Probably more than you want to spend.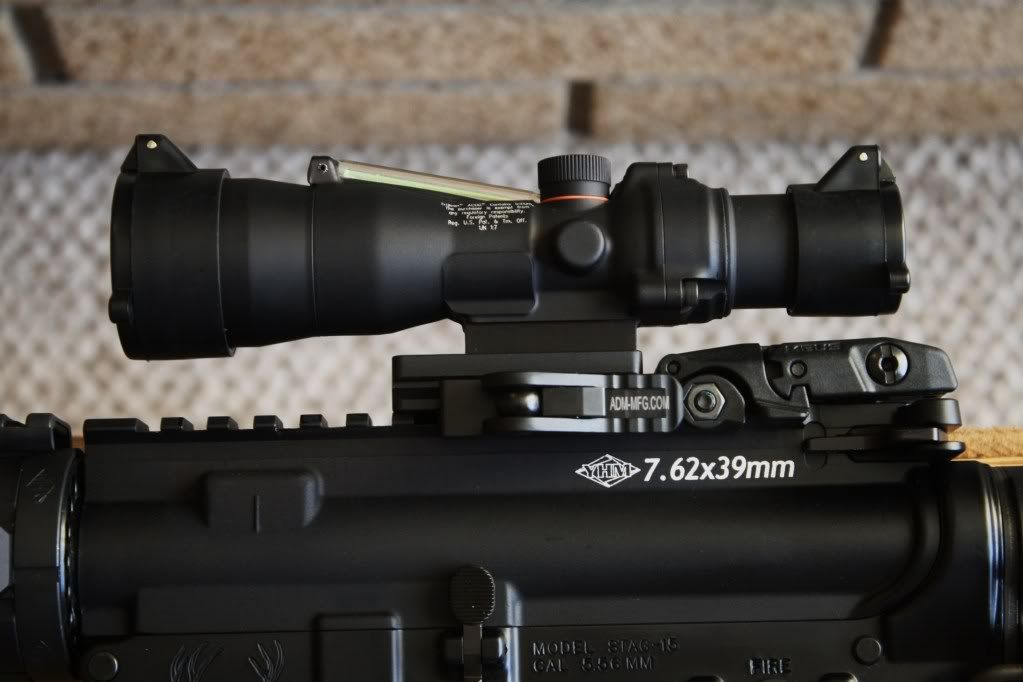 Try this
Hawke Red Dot.
$42 on closeout.
If it's simply a rebranded Bushnell Trophy red dot, it's a great deal. I've got Bushnells on my slug guns for myself and my kids. Should be good for close-in fun with a 7.62x39.
Don't order until I get mine first. ;)
John
depends what you do, hog hunting with a gun light, i used a bushnell banner 1.5-4.5 and was very good. But when I got my PVS-14, I got a EOTECH, to mate to it. It works good with a gun light. but if a gun light is all you are going to use , a 1-4 power scope is all you need to reach to 300yds, if you practice and you always have it on 1 power to use with both eyes open for quick acusition.
i used a bushnell banner 1-4 scope too, not the most fancy scope but kept zero and was rugged enough for hunting
Weaver 1-3x is a decent scope at a reasonable price. Lightweight, too.
Once again. Depends on what ya wanna do. I know a few of my friends started swapping their low power scopes on their rifles when they realized they would never print the small groups I was getting out of my 7.62x39 gun. It wears a 6x18 NIkon. Over kill for hunting. Just right for paper punching.
Why not a Leupold VX1 2-7x or 3-9x.
They are bombproof relatively cheap and good for target.

If you want more magnification a Nikon ProStaff Rifle Scope 4-12x is decent for the $.

I am pretty pleased with the 2x7 Nikon Prostaff on my Blackout but I am Using a Bushnel 2x7 on my 7.62x39 wouldn't hesitate to tell you that either of them are a good choice
I have a leupld 2x7 on mine. It is the Rifleman model. Alot of good suggestions already.
Really depends on your budget.
2-7 vortex viper and you are all set....
I use a Leapers T168 6X I bought in 2004. It still holds it's original zero and was only $70.
primary arms Micro or M4, Sightmark 1.5-5, or Leapers 3-12 compact.
Don't forget the new P223 3 X 32 Nikon. I put one on a 300 blackout for hunting and love it so far. You can use the Nikon Website to get an approximate yardage on the BDC markings for each caliber and bullet specification. Really helps on slower/intermediate calibers for compensating for such a quick bullet drop at shorter ranges.
I've got the Bushnell banner 1-4x on my 7.62x39, for the $$$ it's a great scope and about the cheapest available above the NC Star/UTG stuff. Crosshairs are VERY HEAVY on the outside with a diamond and fine crosshairs in the center. Seemed kinda annoying at first compared to the crosshairs in my Primary Arms 4-12x50 scope but they stand out in low light/shady conditions and the center crosshairs are fine enought for long range target shooting. Glass is good but not as nice as my PA scope, everything I've purchased from Primary Arms has been great. The Banner 1x4 scopes come in two versions, the 1.5-4.5x and a 1-4x which I have. It's not a true 1x, more like a 1.25x, but I think I paid $150 new for mine. Just don't put one on a rifle with a FSB, you'll get a double ghost image of the FSB that won't go away.
went with red dot vortex stikefire on my 7.62x39.
How far out would you use this optic?
Originally Posted By gonzosc1:
went with red dot vortex stikefire on my 7.62x39.
Strikefire is a 4moa red dot, so consider that 8" of a target is covered at 200yds. I'd think that might be a good range for that optic.