Armalite BCG
Any good or do I need an LMT or Bravo?
I'm no expert but the Armalite BCG's I have used in the past have given me no problems and came with good springs in the extractor with an o-ring and black insert.
If you decide to dump an Armalite BCG I for one would take it off your hands.
I think Armalite has some good stuff. Though you did mention 2 other excellent choices. The last 3 carrier groups I'd bought were BCM and was pleased with them.

I'd have no problems with Armalite carrier group either though.
I would say Armalite makes some really good BCG, I have ran my Armalite Middy 16" pretty hard at times and I have never had a prob. I got a M&P lower a few weeks ago and I just got my LMT upper in the mail. I am using my Armalite in my LMT (works very well) and I have a Young NM AR-15 BCG on the way for my Armalite.. The reason I am not putting it into my LMT is I dont want a Match BCG in it since it will be my main workhorse.. I have never hard of any probs with the young NM BCG, and I know it is better then the LMT and Armalite BCG but the fact it is match grade, I dont want to worry about any jams.. I am just happy I checked GTS and got my LMT upper in 2 days.. and my M&P lower is very nice and has one hell of a triger due to the fact it is stock..
Sounds like I'm GTG. Thanks for the info!
Armalite makes damn fine stuff.
Staking could be better, but I don't see any issues otherwise.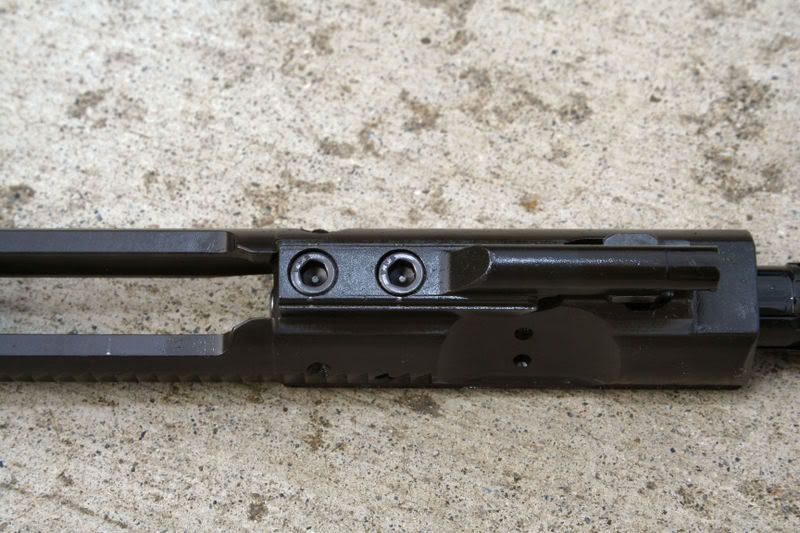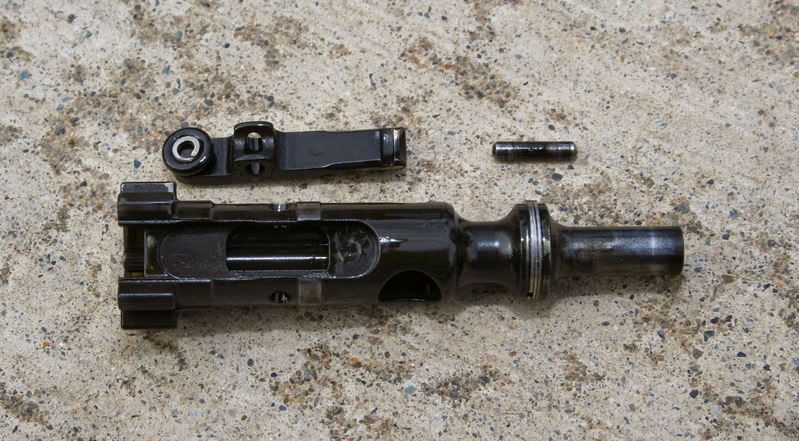 Eric,

is the bolt lug adjacent to the extractor shorter than the other six? Armalite's solution
to bolt breakage. Book of the AR15 2007 edition. Very informative issue on Armalite bcg's and triggers. And I beleive they have the 5 coil extractor spring(black)insert instead of the 4 coil (blue)insert? As mentioned above by Portagee.
Does anyone know how the Armalite BCG compares to the standard LMT BCG? The price is about the same.
After looking at several other similar pictures, is that staking job typical for Armalite? It seems that a lot of people bash RRA BCG's over their light staking job(mine has been flawless), but their staking makes the Armalite look non-existent. Just curious since that seems like such a heated issue but didn't come up here at all.
I think Armalite is buying bolts from the same venors as RRA etc. I have read the thing about evening out the load on the bolt by making a smaller lug opposite the extractor, but the couple of Armalite bolts I have seen lately did not have that.