Anyone else have multiple Wilsons?
I am a proud owner of a CQB in hard chrome (pic below) and a Professional.
Anyone else got a Wilson addiction?
I have a Wilson Stealth Lightweight I've had for years and my latest acquisition my full size CQB in 9mm...... yes they are addicting.... almost as bad as black rifles!
I used to have an all Stainless Protector but traded it for an old Colt Government Carbine years ago and always wished I could get it back!
I'm out of town at the moment for work, so no good pics, but have owned a CQB in 10mm for a few years now, just got a Hunter in .460 Rowland a few months back... still want another 10mm! (Yup, I know the addiction well!)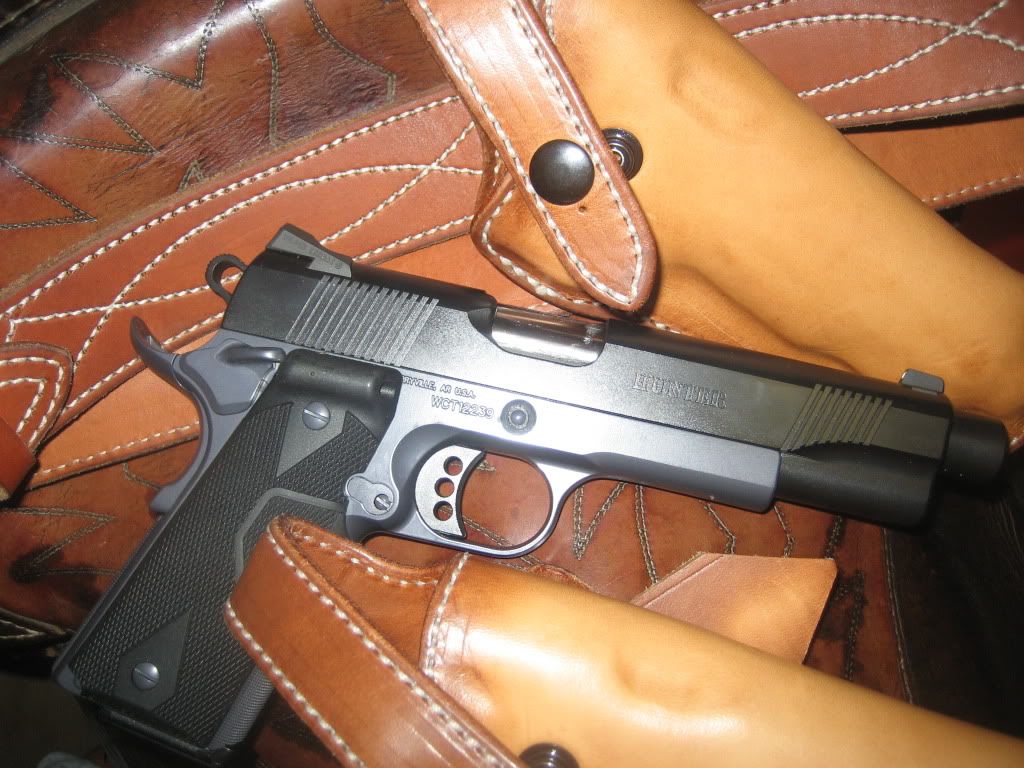 I'm still working on getting my first.
Ive got a Professional Elite and a CQB Tactical Elite . They both shoot better than I can...
I got it! (the 10mm of my dreams that is!)
Damn, you make a fine firearm!
Someday. For now, I am settling for one Wilson Protector.
Picked up my 1st Wilson (Professional) a few months ago and I will definitely pick up another one as soon as the funds allow..