Shipping notice = Dancing down the hallway
Well i got my shipping notice yesterday, just shy of 11 months after my order.
fairly simple flattop complete upper 16" in 5.56
ETA for me here in tahoe is the 25th, i well be paitently waiting, and yes pics are comin!

Got it today, Fantastic. love the fit and finish, well oiled, its a slightly different shade of black than my kaiser lower but barely, i love it.
i was impressed with my low profile gas block and even my bolt being completely black, very very nice touch and slick looking. the only non black item was the gas tube, and thats fine i can barely see it through the quad rail.
quad rail is nice and square, i only have my mbus front sight, rear and angled fore grip comes in tomarrow
ill post pics soon,
love it!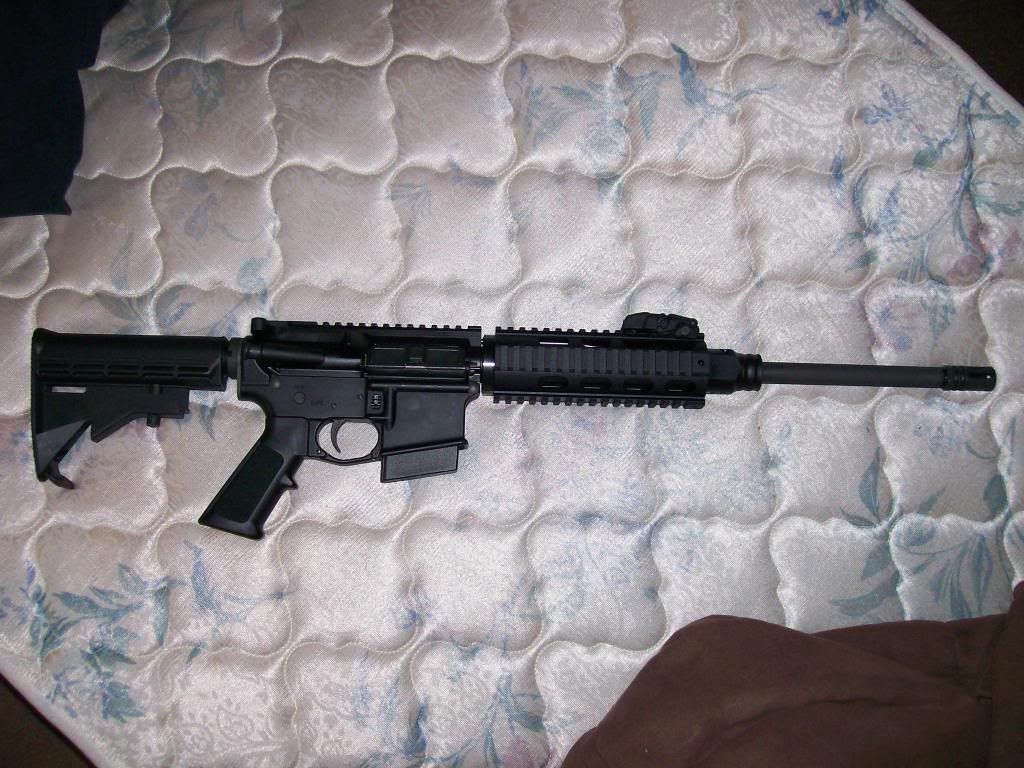 i love it, thanks guys