This rifle kicked Ass for 2 years but so............. 2009!
Now we are talking hello 2011!
C-more on there for show, I gotta get this baby rigged up for 3gun!
I did much the same thing; from late 2009 to today.
Before:
After: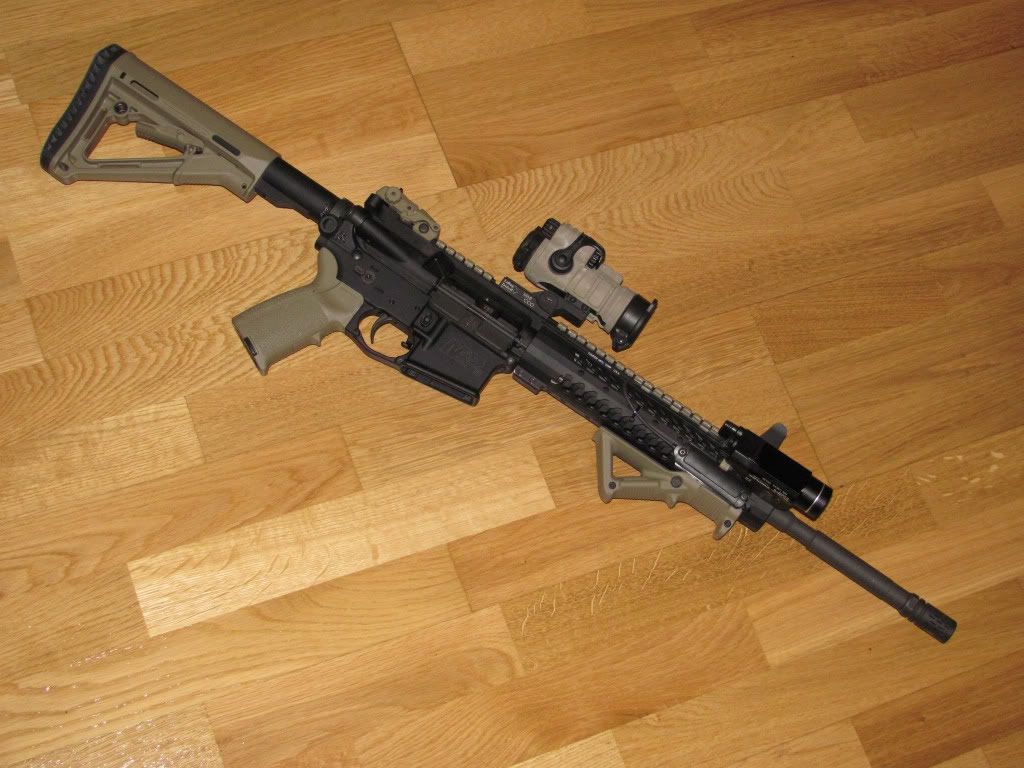 Can't really tell from the current pics, but the Adams Arms kit is still happily installed on my rifle.