Here is a pic of my 458 Socom with its new Strike Fire. I shot this pig at about 9:30 tonight. The hog was 50 yards away from my stand under my red feeder lights. At night I run my Strike Fire on its lowest setting. The hog was DRT. 405 gr. jsp did its usual perfect job. Strike Fire worked perfect. My brother shot the other hog with a 556, 62 gr hp it ran about 70 yards.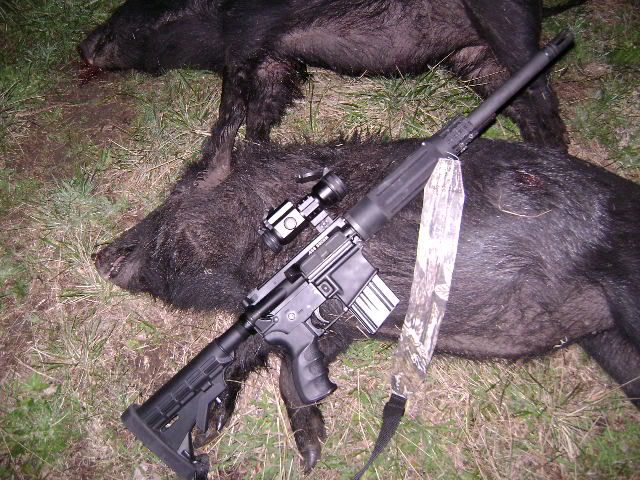 Nice! Thanks for posting!
-Sam
cool good shooting I been looking for feral pigs here in missouri . I have only seen one so far maybe I will get lucky and get a shot soon.
I have been looking for a hog hunting optic for my ar. I have settled on the strikefire....and it looks like it will work.
When you hunt with this optic, do you use the magnifier?


Nice kill