Anyone have a picture of how the PIG sling hangs the rifle? Looked around and unable to find one. I'm a "need to see a picture of it" kind of guy. I know the description says it hangs to the side, away from the knees. Does it hang the rifle to the side at an angle? Straight down? Thanks.
I depends on where you attach it to the rifle. I attach mine near where the castle nut would be (my setup does not have a castle nut), and it hangs to my left side straight down.
I will try to get a pic.
HERE is a pic: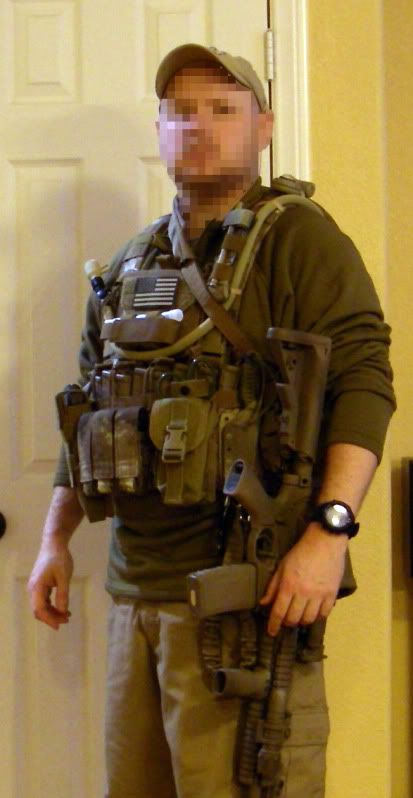 Yes, thanks very much. How is transition to your weak side for firing?
No transition issues.
Thanks again.