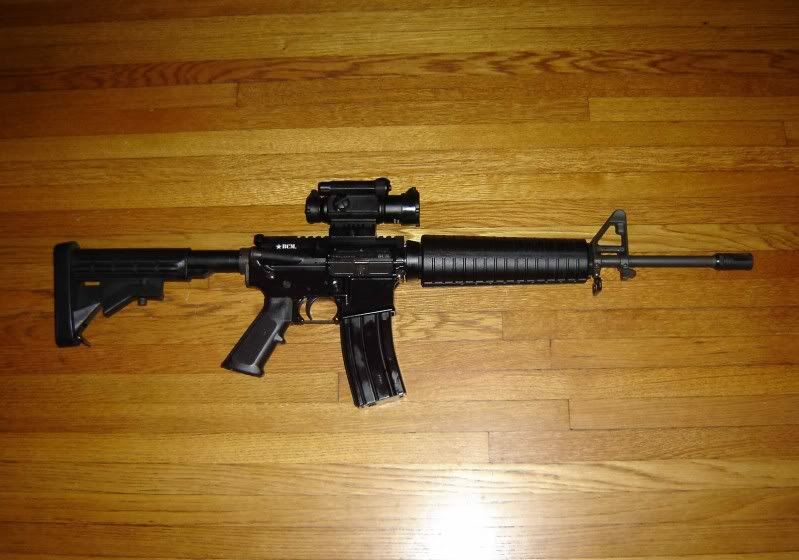 Just finished my first AR build. Other than the Doublestar lower, the red dot, and the Cavalry Arms handguard, everything came from BCM. It's a 16" lightweight midlength with cold hammer forged barrel. Ordered the upper, charging handle and bolt carrier Sunday night and everything was waiting for me today.
I originally bought the lower almost two years ago with plans to build a cheap kit. Lurking on arfcom caused me to take my time and go for quality instead. And yes I realize it is somewhat criminal to have a $100 Chinese clone red dot on such a nice gun, but that is going to have to wait until I have more money to spare. In the meantime, I'm about to add a good BUIS. I'm also a gearhead with several old cars, so funding all my hobbies takes planning.
Newbie correctly posts first thread.
Able to correctly host/display photo in first post as well.
No edit.
There is hope in this world yet.