Hey guys, I finally put that Vortex Ops mount on an upper and it takes like 15 revolutions of the suppressor for it to stop. I also think that the front of the vortex is possibly contacting the inside of the can (I guess it's the first baffle?) before it's contacting the collar.
Can you guys just take it apart and put it back together for me so I can be sure that everything is together right before I shoot it with the suppressor on there? I am using a collar that I got from Ron that does not require a step in the barrel.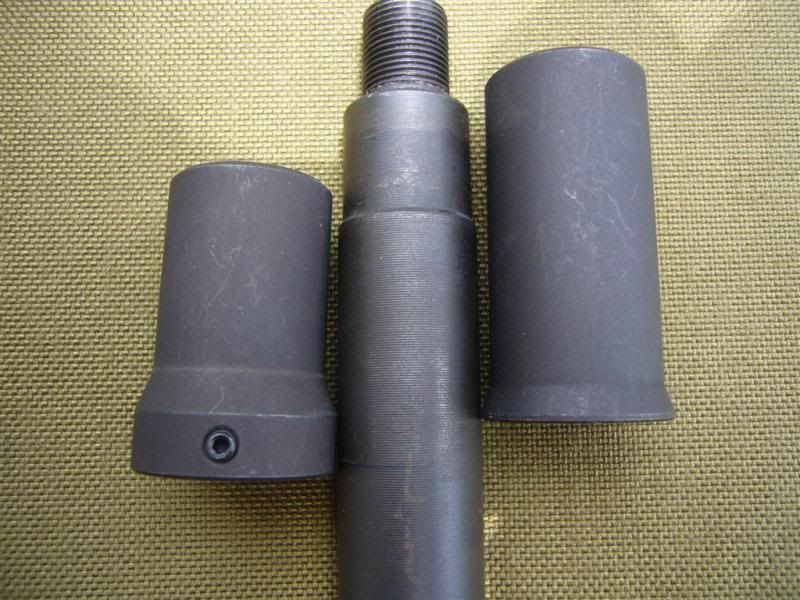 (pic taken from bookhound)
If you need to can you guys do the ops contour and use a new collar? Which service should I select since I don't really know if i need the ops contour service or not.
Thanks,
Tom
Are you using any crush washers or peel washers? Do you have any paint you can put on the end of the vortex to confirm it is contacting the blast baffle.
I'm using a crush washer...Here's a pic of the inside of the can
I've used this collar with a crush washer in the past without problems...but the Vortex is like a 1/4 inch longer than the brake...Thanks Steve.