completely forgot about this sub-forum.
Carl Spackler: License to kill beavers by the government of the United Nations. Man, free to kill beavers at will. To kill, you must know your enemy, and in this case my enemy is a varmint. And a varmint will never quit - ever. They're like the Viet Cong - Varmint Cong. So you have to fall back on superior intelligence and superior firepower. And that's all she wrote.
The next increment in my ongoing struggle with the crafty Varmint Cong.... Autonomous killing machines! Should have dropped the money for the Duke/Connibear 330's years ago, snares are a joke compared to these.
Snares are ok and work fairly well , but these Duke 330's are like the freaking terminator!
This was the first weekend out with the 330's, we shot 3 over the New Year holiday. The problem with shooting is, well you have to be there and beavers tend to sink when shot making confirmed kills not very reliable.
Automatic 24hr killing machines is the way to go!
The gear, Senneker / Canadian dispatch snares and Duke 330 magnums.
Fake castor mound set.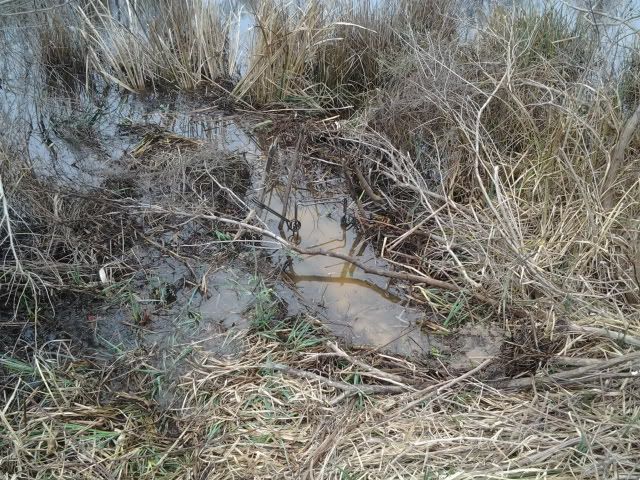 Another castor mound set.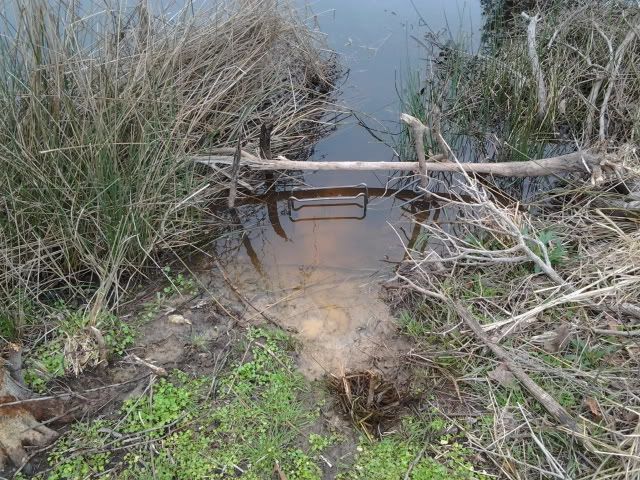 Best snare shot that would show up.
The result...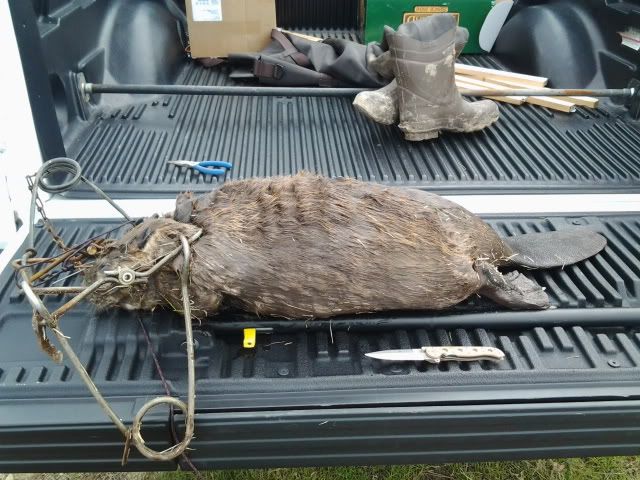 Gratuitous beaver and gun porn!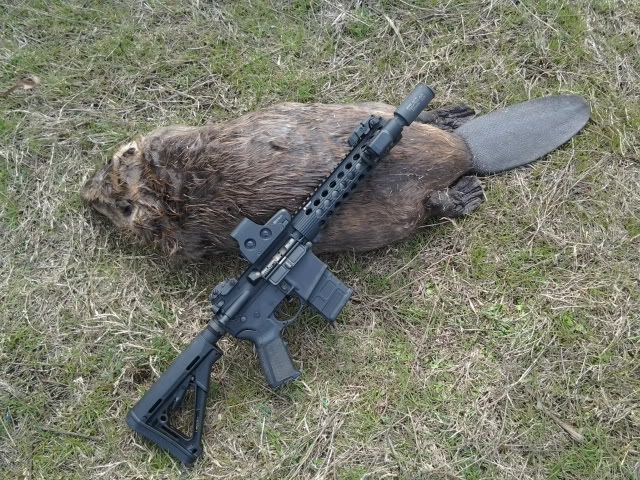 Needs teeth whitening!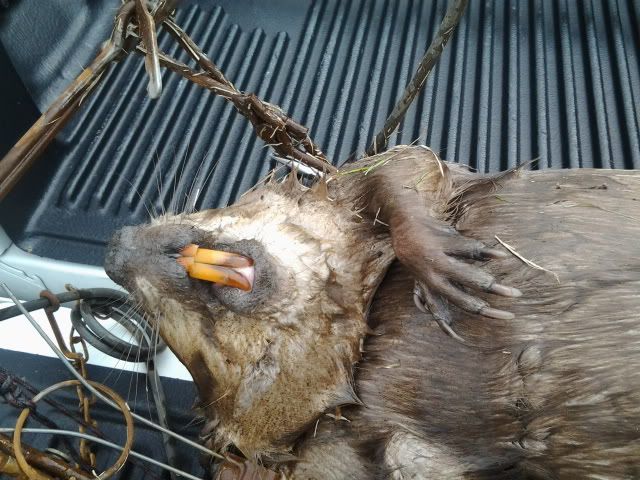 Nice beaver. Look at those chompers!
You know what's interesting about those chompers? Not only do they go all the way back in the skull (looks kinda like a horseshoe when you pull it out) but they do not whiten, at all.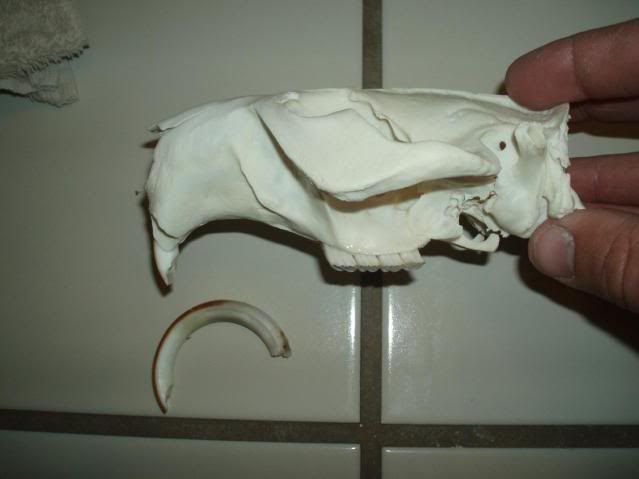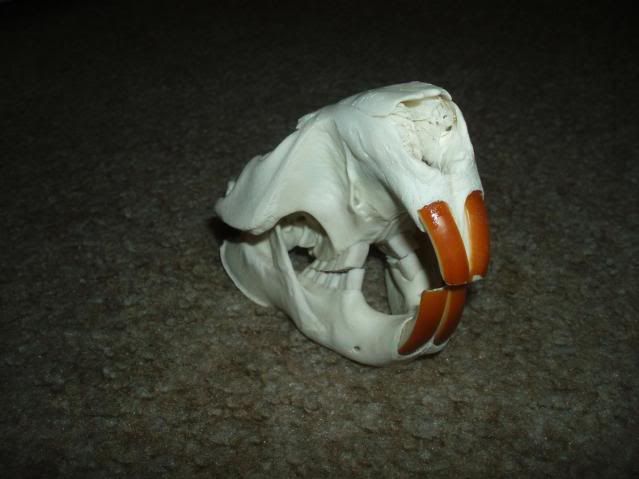 That's pretty cool. Is that sun bleached or chemical?