I finally got a picture of a bobcat I shot at the end of the season this year (March). After going 6 years not calling any cats in I got 2 last year. I believe it has to do with my new Foxpro Firestorm but could be wrong. It was a long cat but man it was skinny.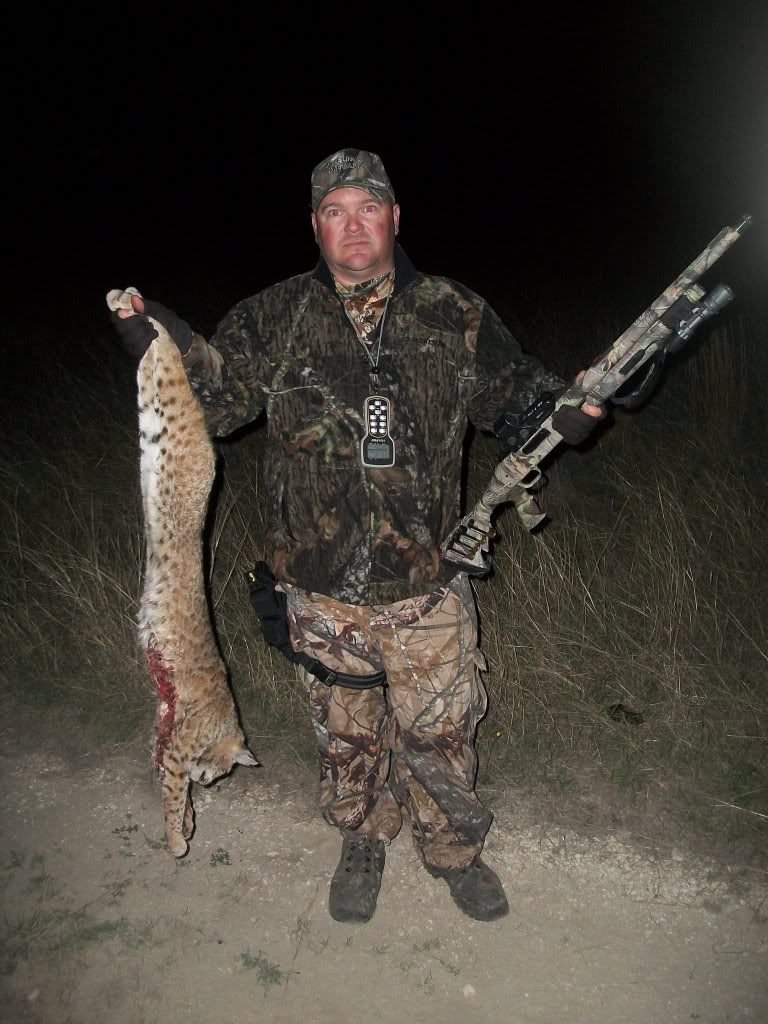 Looks like that shotgun made him skinnier. Nice cat.
Originally Posted By rizzo1318:
Awesome spots on the back - almost looks like a rosetta cat.
That seems like a lot of damage from a shotgun - how close was he and what load were you using?
The picture is actually not telling the right story. I shot it with my AR at about 50 yds shooting 50gr HDY V-max handloads. We were hunting from my highrack when I shot her, she ran about 20 yards. When I went to pick her up I grabbed my shotgun in case my shot wasn't on the mark. Picture was snapped before getting back in the truck. In my shotgun are 2 3/4" number 5 turkey loads, these have worked well for me and usually don't cause much damage.