Got my first deer for the year yesterday. Its been several years since I've gotten a deer as most of the last decade have been deployed during deer season. This was my 5th time out this year and have been seening lots of turkeys, foxes and one black bear (all of which are not in season yet). Sat in the blind for 45 mins and this guy walked out just at sunrise in the fog at 25 yds away. Frontal shot with the 98 Mauser in .308 (Fed 165gr BTSP), DRT.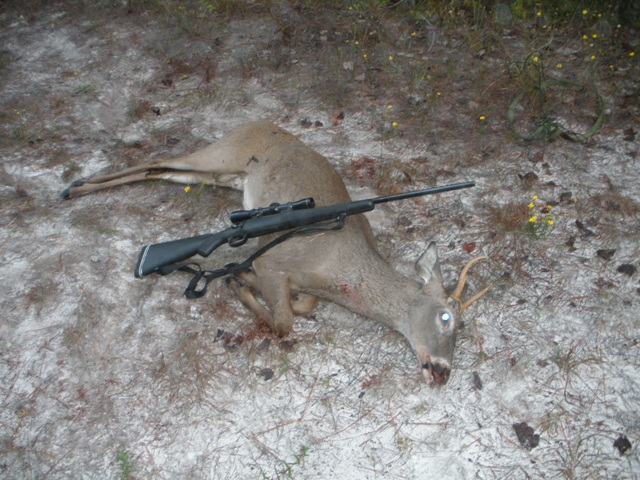 CD
First off - Thank you for your service.
2nd -
welcome back to the woods.
well congrats on your first deer of the year, hopefully ya won't have to wait that long again to get another chance
Good for you, CD!
I haven't got one yet but probably will this next week end. Our muzzle loader season opens up this week end. We're allowed one buck and two does with primitive arms.
Two bucks and four does for a total aggregate.
Hopefully I'll be posting a pic up here in a day or two.
I'll probably stop at two or three. And help a friend or two get theirs.