Went on my first ELK hunt this past weekend and killed a decent bull... and i will admit i am HOOKED! i loved it stalked this elk and a 6x6 with him for 2 days all over the hills before i could really get a clean shot. I was useing my browning A-BOLT 7mm REM MAG with a Nikon Monarch 5-20x44SF BDC sxope . i took the shot from about 125 yards and he droped. I couldnt get a shot on the bigger 6x6 so i took this nice 5x5 ..... Posted up a few pics for you guys.
For the record the 7mm REM MAG was extremely effective on this ELK. I hear alot of people wonder if its to small of a caliber etc... was shooting the 150gr winchester supreme silver tips... from 125 yards it expelled all its energry in the animal and the bullet came to a rest the hide on the oppisite side from the shot. This Elk didnt take a step and droped coughing up its internals. Very happy with the 7mm rem mag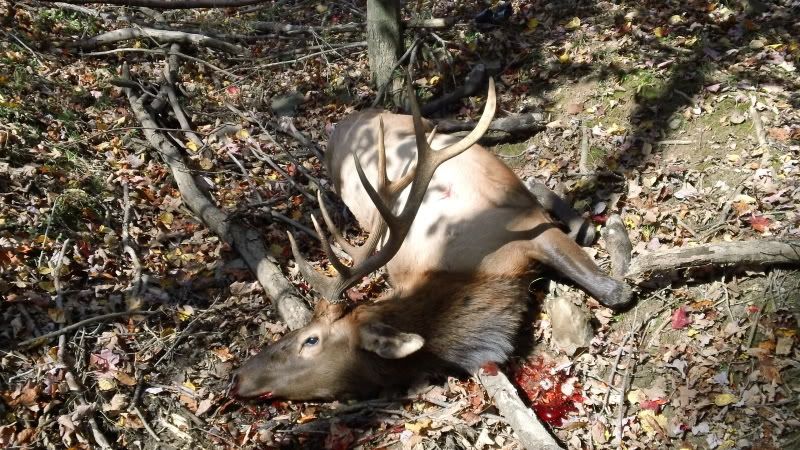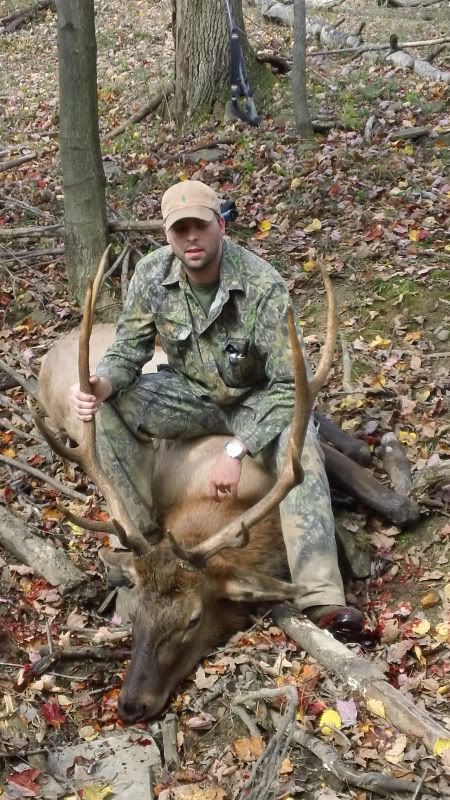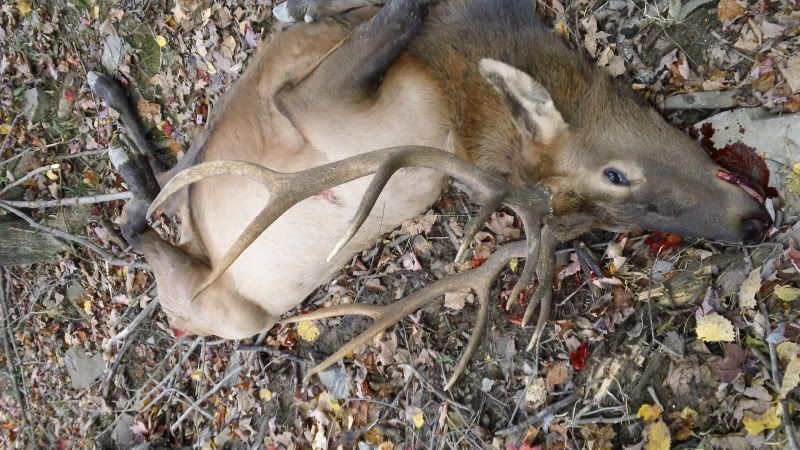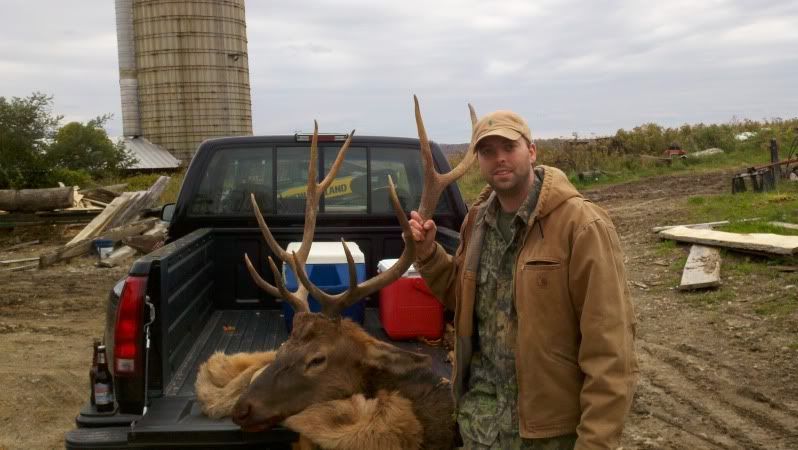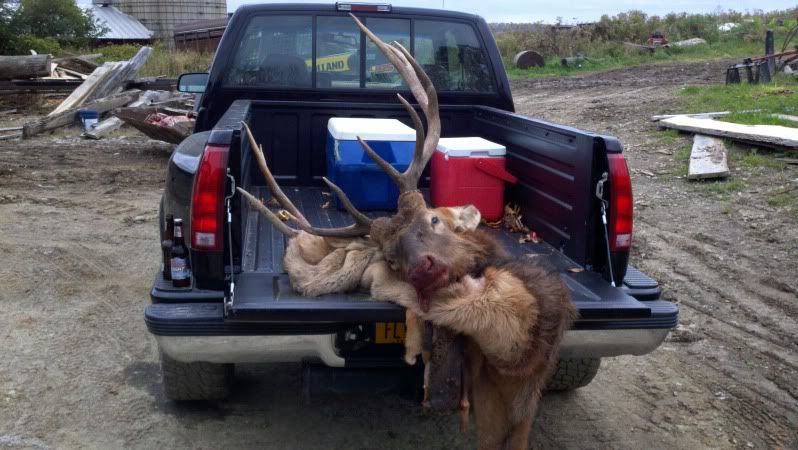 7MM magnum is an excellent elk cartridge, my son and I both use WSM's. I went from .300's to .338's both of which are efficient killers but not the most fun to shoot at the range down to the 7MM,this way I can shoot prairie dogs with it and get a lot of trigger time on steel plates all year long. My son, before he bought his 7MM WSM was killing cow elk with a .243 on late season hunts. Shot placement is everything. If you know your rifle and are comfortable shooting with it, know your range limitations, you'll be putting meat on the table.
Originally Posted By crodeo:
What state? Doesn't look like a typical western hunt, did you draw a KY tag?
Yeah, is this a KY tag? Doesn't look like the regular elk hunt to me either. Nice bull. Elk are the coolest critters to hunt.