So...I want skulls. Of course I'd make sure the rest of the animal got used, but ultimately, I want the skull and the story.

I've always wanted to hunt but until now I've not had enough drive (money/time) to make it happen. I saw a bunch of european mounted skulls and decided that it was time. I sat down to do my research but I don't know where to start. I'm stationed in South Florida but I'd like to hunt in a different state, say PA. How does that work as far as getting permits and stuff?

The first hunt would be for a deer because that seems to be fairly common up there and a nice place to start. Am I wrong? Eventually I'd like to get into larger animals but for now, a deer would be cool.

I'm not going to pay for a hunt, I'd much rather just walk out into the woods and shoot a deer. How do I find out where I can hunt without having to go to some farm that's going to charge me $$$$ to murder an animal?

Thank You in advance.
Start with a Hunter Education Course. Local gun ranges and outdoor supply stores should have plenty of info on classes nearby.
if ya be looken for skulls an a good story, i hear they be doing an arciolagy dig for a saber tooth tigger won't cost ya alot of money for a new rifle, they even provide ya with a shovel, just need a strong back...
Definitely take the Hunter's ed course. Get on a hunting forum and just read the different threads. Get on PA fish and game's home page and look at maps.
Do you want to hunt in PA because that is where you are from? Surely someone you know could point you in the right direction.
Hunting is a lot of hard work and a lot of the times you won't kill an animal. But that is not what all the fun is about anyways (of course a successful hunt is much better, but hunting is about the experience).
I would try finding a PA hunting forum and start asking a few questions. Be polite and don't say "you just want some heads". I understand what you mean and am not offended, but somebody probably would be on a hunting website. Don't ask for somebody's honey hole, but maybe ask for some references of some property maps, general areas to hunt, etc. Somebody might even be nice enough to offer to take you out on a hunt.
Here are some of my heads: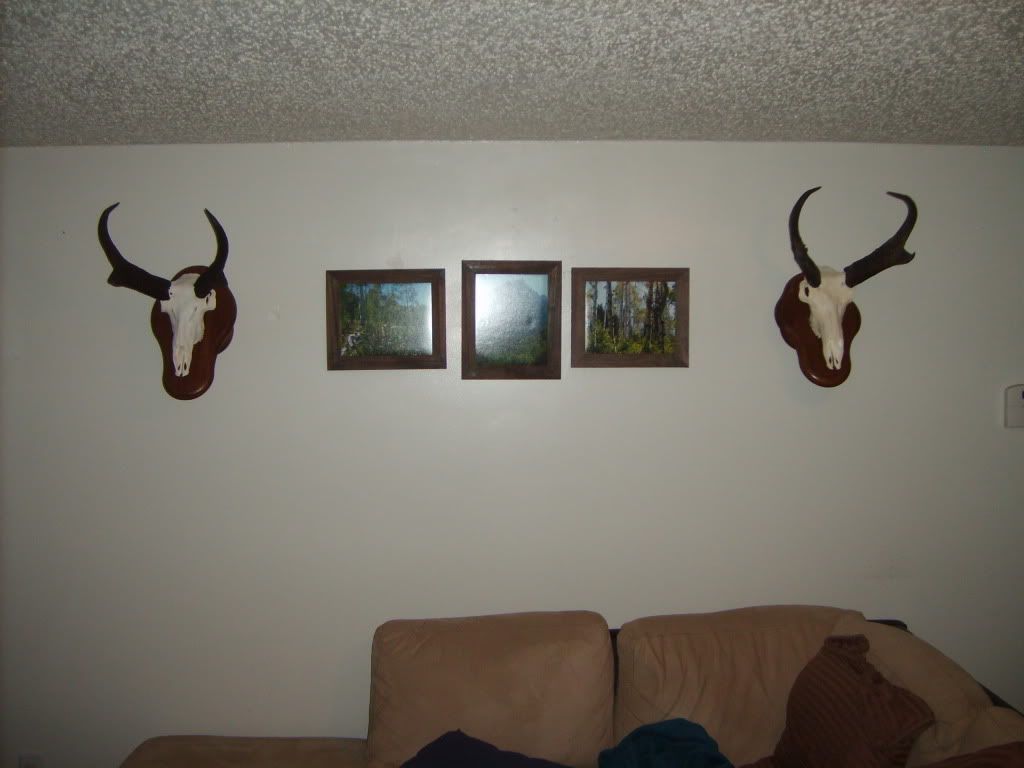 And if you military ("stationed in south Florida") you can usually hunt your home of record state for free or reduced rate. Also, you qualify for resident in the state that you are on orders to.

Hunter education program first. Make sure it'll pass for the state that you'll be hunting in. I'll assume if you're military that you're younger than me which means you'll need it in most of the 50 states.

Each state that I've researched has a DNR website. Don't know if they all do but that's a start for base info. You can also call the game warden for the AO you'll be hunting in. They're busy but they're also there to help and assist.