Who's ready?
Idaho back country rifle opens September 15th and I can't wait.

Who else has got the fever to hunt?
been practicing at the range and walking the treadmill. reorganized my hunting pak. Damage hunt for whitetails starts Sept 18 in district 322. You get to shoot two does and then a 4pt or smaller buck on some of the nicest bottomland in SW MT. Last year one 50acre field had 100+ whitetail bucks and no does
wished I'd had a camera
I can't wait! Going to NM to get a bull in October.

I'm pretty excited, but a little disappointed that I'm not in better shape physically. I started training earlier in the summer, but my knee was giving me hell so I had to take some time off. I'm just now starting to work out again, with one month to go. I'm not going to push myself too hard because I don't want to hurt myself, but I figure if I can do a little here and there and watch what I eat, hopefully I can at least shed a few pounds between now and then. Every pound I can lose will make things that much easier.
I head in to the Selway Zone in Idaho Sunday.
Dam I'm jealous! I have to wait till mid Oct for CO 1st Rifle. Good luck! Man, I've been trying to think about other things so the date gets here quicker. LOL... Its not working!
Elk rifle season, for my area, starts October 1st.

Mulie/Whitetail starts November 1st.

I am stoked.
My fever is huge this year....selected for moose hunting in October and or course normal deer hunting in November. I have a ton of vacation time for both and can't wait. I still have things to do for the October moose hunt like finalize the sightin of my 2 rifles, but basically we are in good shape and by the end of this weekend I should be good to go. After that I have 2 weeks to re-purpose my gear for deer season.

My camp up north is going to see alot of action this fall and that is half the fun.
I go to the same area on the 1st.
Originally Posted By Chacal87:
I head in to the Selway Zone in Idaho Sunday.
IL archery season Opens Oct 1. I'm ready!
I've got the fever, but no tags. Have been out for four days hunting with a friend for a early season bull elk.
had a blast. Hiked a lot. Got close to several shooters, saw several smaller bulls. Had to come back for work tomorrow.
He's still out there hunting the ginormas bull that he saw two days before opener, and on opening day. he says it's a 390 bull.
Me on a scale to ten, 8.75.
Another friend has a late bull tag, and his daughter has a late cow tag. I'm jazzed to go with them. Although, I wont sacrifice any vacation time to make these hunts.
All of these tags are for area 16 Nevada. My back yard:)
Very excited. Waterfowl season opens in 6 days. Been at that for a few years. Numbers are through the roof in our area for both ducks and geese. Should be a great opener.

What I'm really excited about is big game. My wife said she wanted to try it so we bought rifles and started shooting. Applied for tags and between the 2 of us we can kill 8 big game animals this year. Starting in less than 2 weeks!!!!!! Antelope season starts Oct 2 and I'm not packed but very ready. We have 4 doe/fawn tags to fill but the season reopens Jan 1-9 so we might wait and fill some then. First big game hunt. Very excited.
well 10 days spent in the back country, out for the night and 7 days left in camp.
A full report will be needed when you get back
Think I'm ready?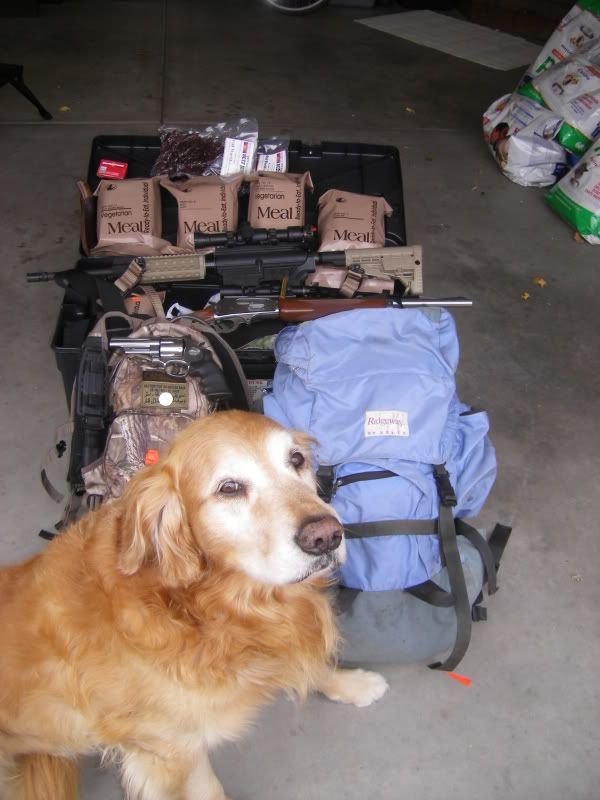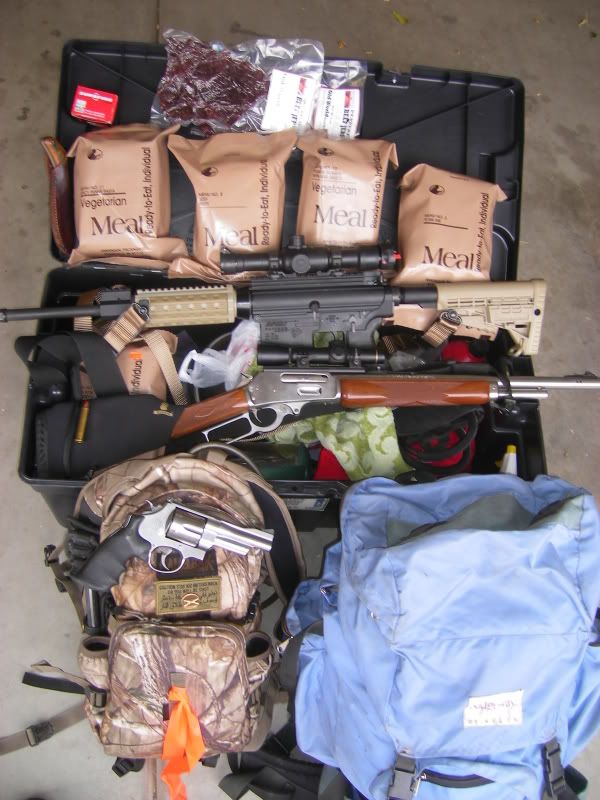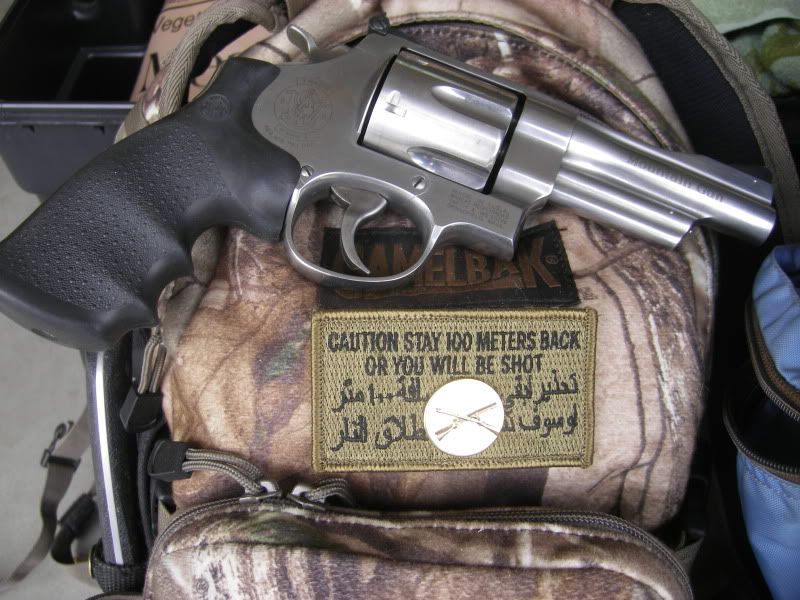 Well, was a slow SLOW early season where I was at. It was unseasonably hot, and the elk in Idaho don't talk like they used to thanks to our wolf friends.
Only heard a few elk bugle total, a disappointing early season. Hopefully my deer season is better, and if I'm still around I'll do a late season muzzle loader cow elk hunt.
ALMOST FORGOT! I did wack a couple of grouse with rocks
Just a little something from while I was in, faces and signs have been blacked out so people don't have to claim to know me
One of the bulls we kills while I was in guiding.