I was thinking something lighter than the average 150+grain, but what do you think?
After maybe 200 or 300 yards heavy bullets have the advantage in trajectory again. I shoot heavy bullets for everything.
Find one that shoots good out of your rifle......I'm killin em with a recurve, a 308 should be easy pickins!!!
I was actually more concerned with doing too much damage. lol
Think a PTR-91 can pull off the shot?
If you hit it in the ribs, you shouldn't be loosing too much meat, provided it doesn't exit through the opposite shoulder.
I've taken numerous antelope and deer, both with .308's and 30-06's. Used Hornady 150 gr BTSP's. They work great. Pretty much the only thing I use for deer size game when hunting with a 30 caliber. Heres a pick of my 2007 antelope taken with my M1A Scout rifle: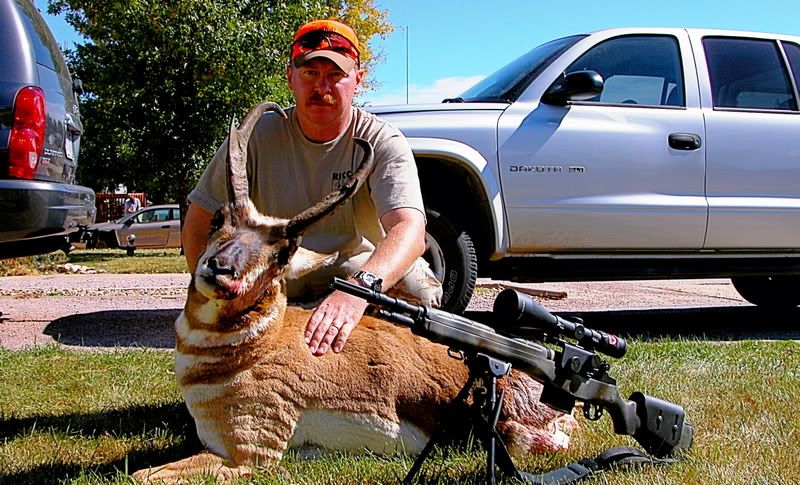 My son's 2008 antelope, also taken with a .308 Thompson Encore with the same load: