I knew today would be close to hatching, however they are a little early by 2 days. Chickens take 21 days to hatch once the incubation process is started and these are at 19. The ones hatching are Dominiques and CuKoo Marans, The Black Australorps are peeping but none are pecking out yet. Had to get the old egg shells out and then get the lid back on to keep them warm, they get cold quick when just hatching.
I will have some Buff Orphingtons in a day or 2 in the other incubator if all goes well. Here are the little ones.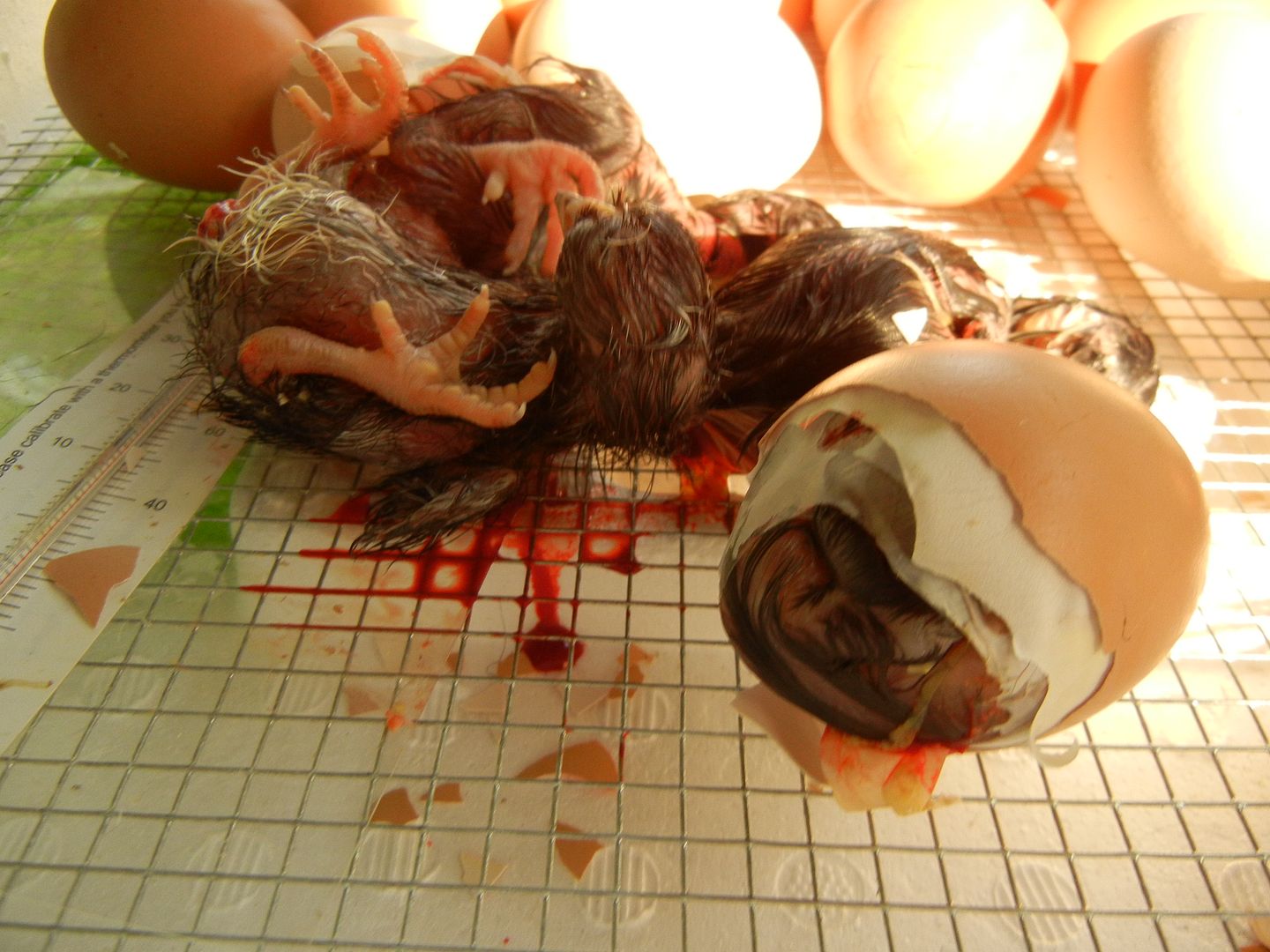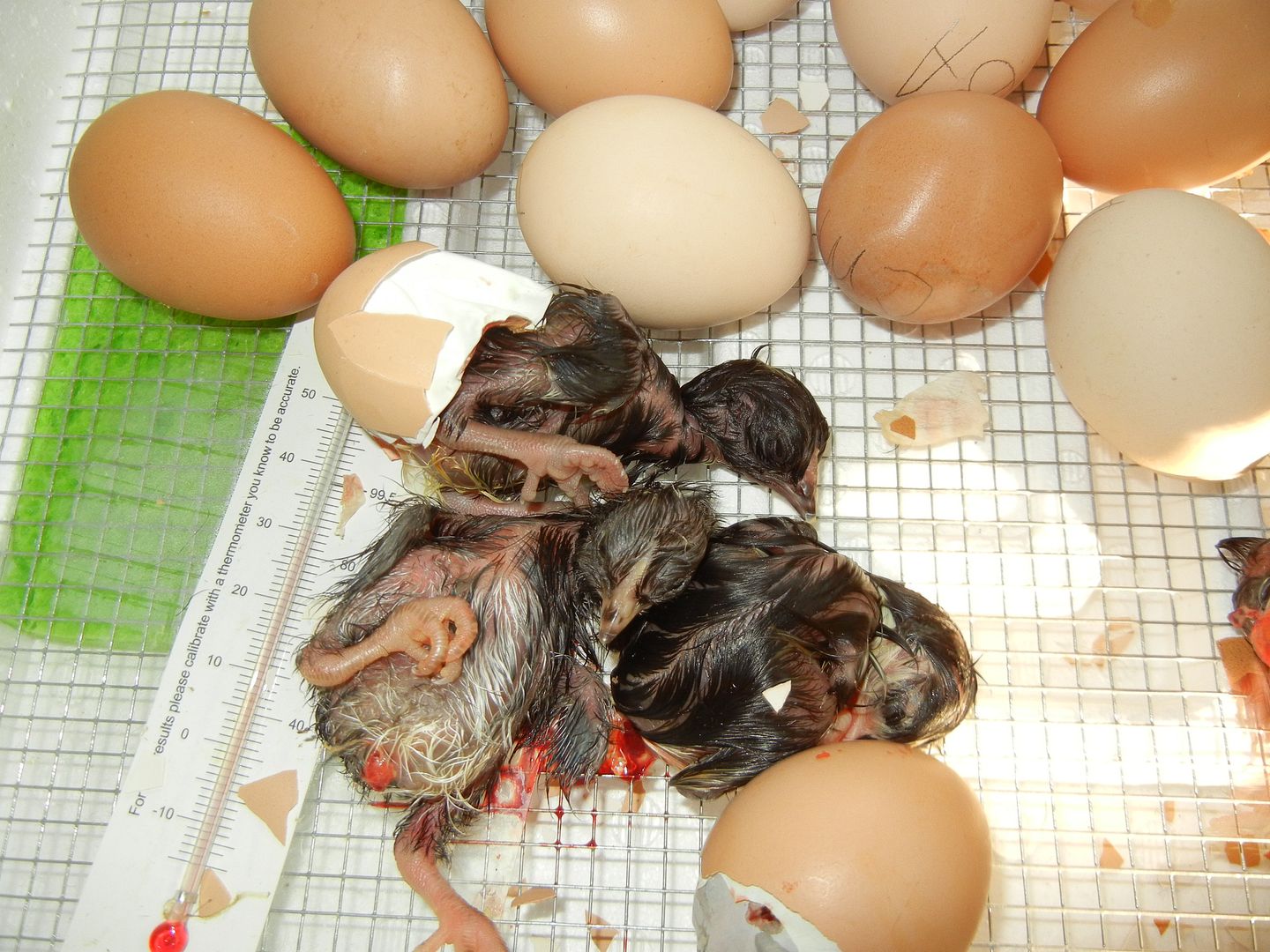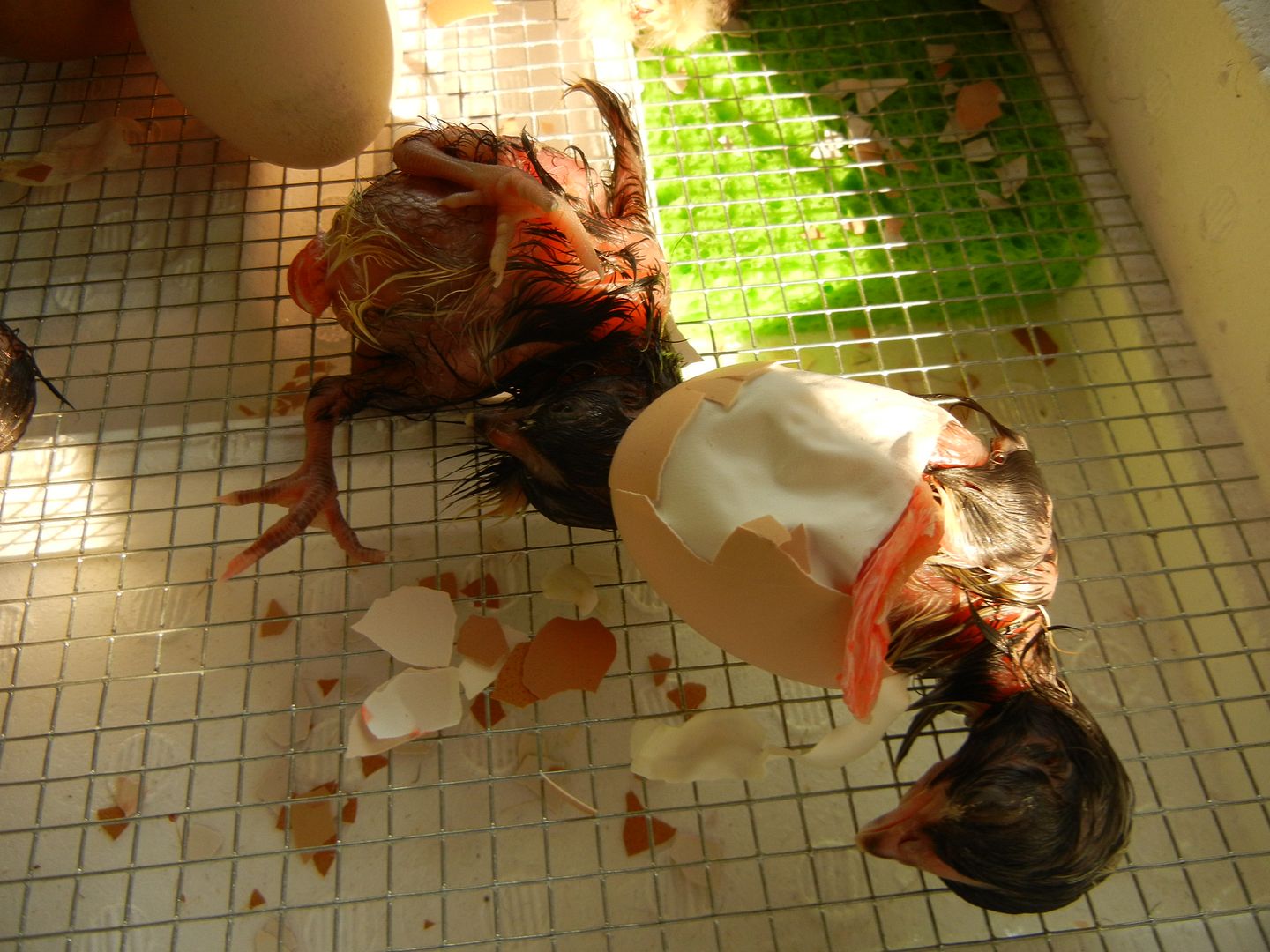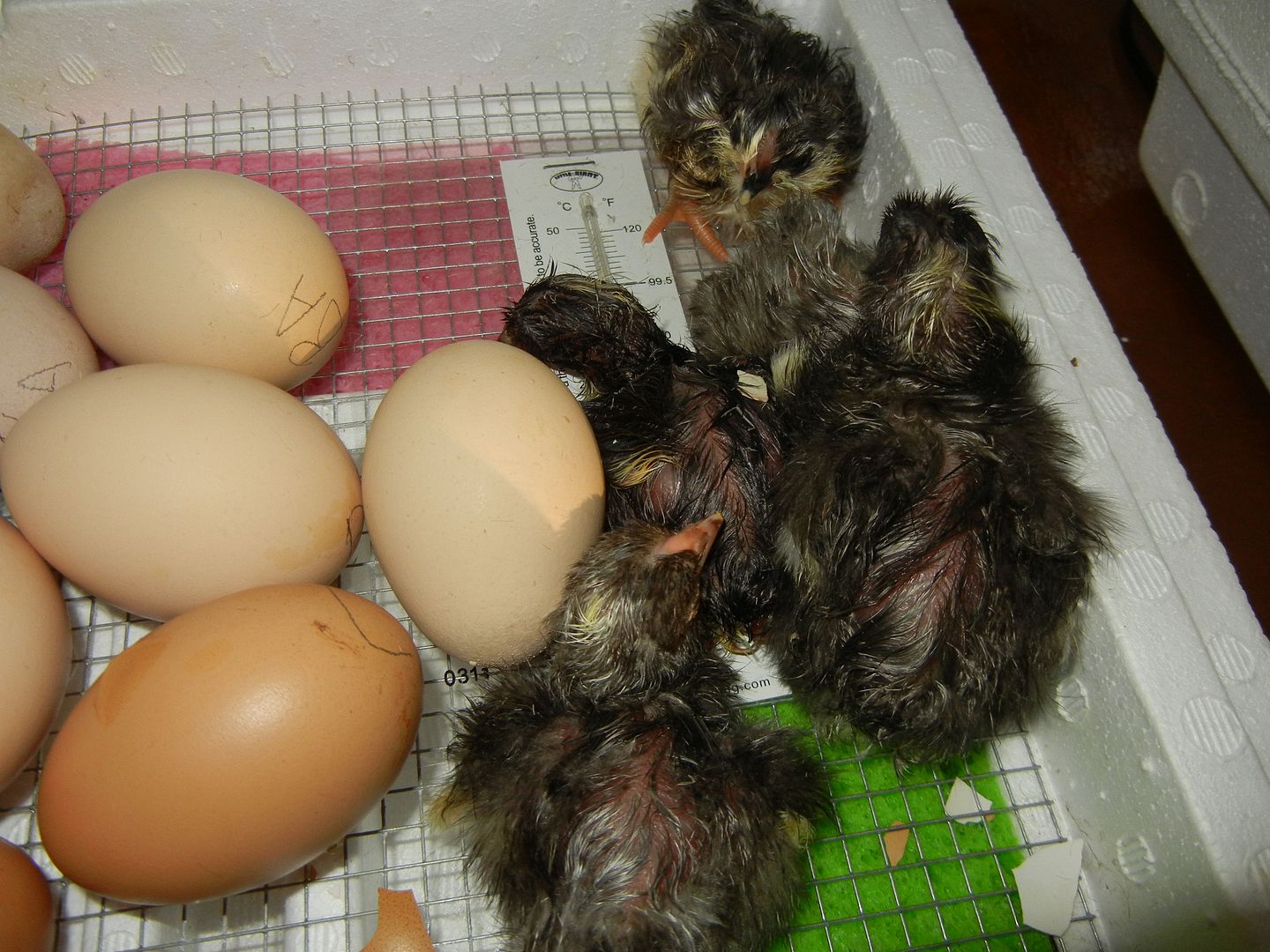 nice, keep the pics coming.
I transfered the remaining unhatched eggs to the other incubator and made this incubator my hatcher/temp brooder till tomorrow.
I don't know how people do this with just one incubator, speaking about the cheap ones like I have. Here are a few more that just hatched and all the ones from earlier are running around chirping.
All of them that had yolk butt, it seems to have dried up and they are normal looking now in the butt area.