? about Ferro rod fire starter?
Has anyone here ever drilled a hole in a ferro rod,,,,, or whats the best way to attach a solid handle?
Years ago I drilled and tapped a ferro rod I bought online. I think it was a1/4" rod maybe 3" long. Attached it to the Bottom of one of the round waterproof match containers.
Used JB Weld on the outside to help with strength and rubber washer on the inside to seal it where the bolt passed through. Placed a piece a hacksaw blade and tinder on the inside. It's in my pack in the car. Hope that helps.
It's pretty soft metal. Just go slow and you won't have any problems.

As for a handle you can drill a hole into your handle material of choice and epoxy your ferro rod in. Shape as desired.
A lot come with holes, so it shouldn't be that difficult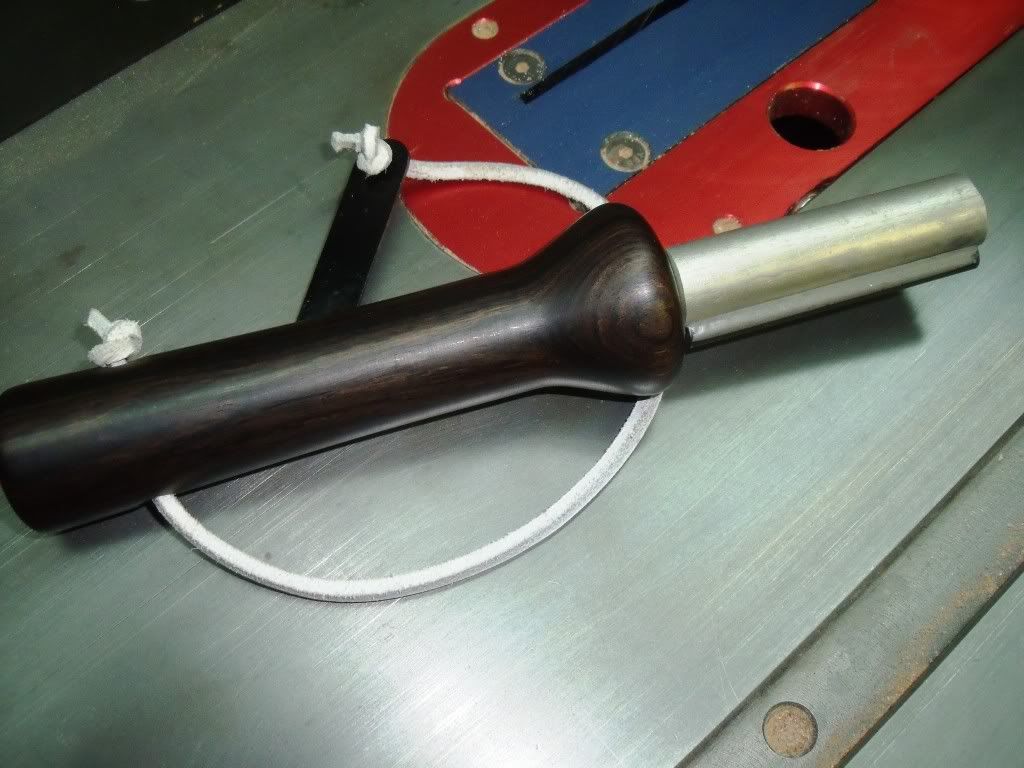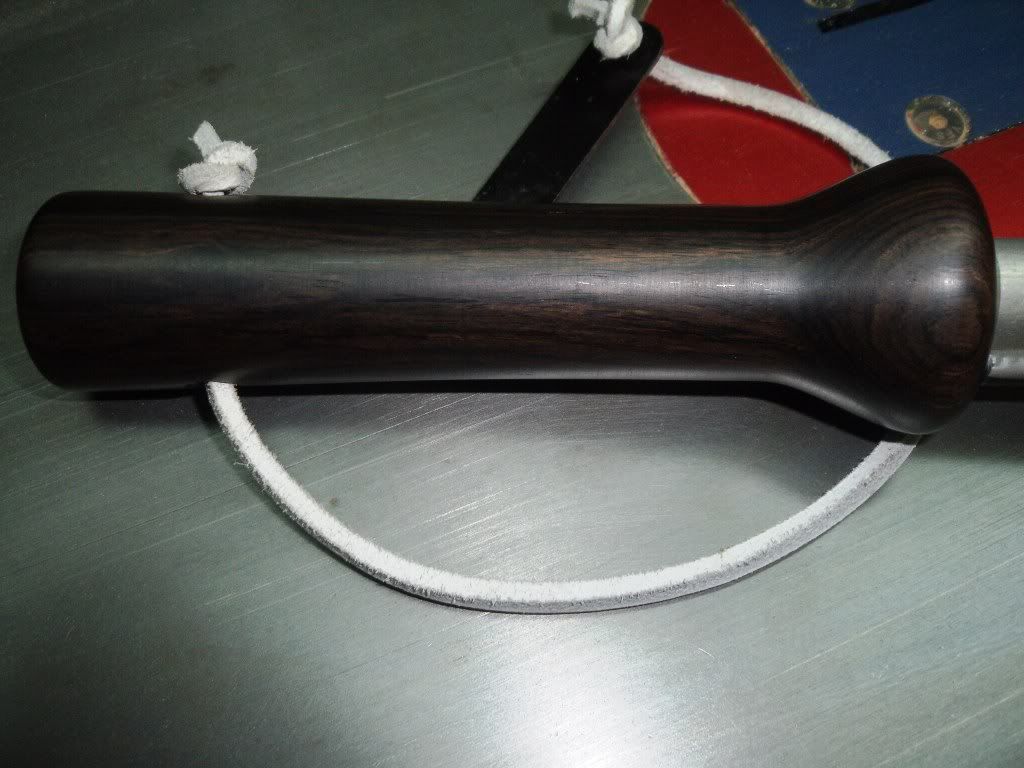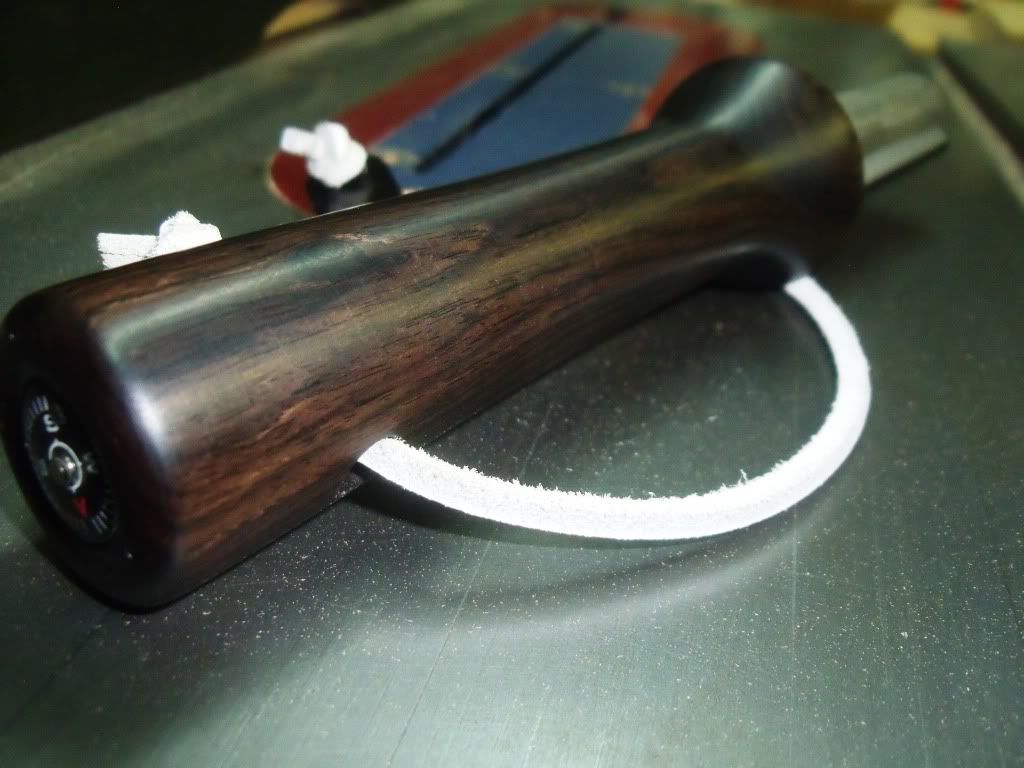 You don't drill a hole in the rod. You drill a hole in the material (ebony wood pictured) that you are using for a handle. Helps if you have a lathe to turn the handle to something that fits in the hand but a large dowell will do just fine. Use epoxy to secure the rod into the handle you've made.
ETA:
fire starter kits
handle making instructions
I bought a few small rod blanks of ebay and drilled small holes in them to run some bank line through... If you drill to fast your "dust" pile lights up
I drilled one last week. As stated above, if you go too fast you will ignite some sparks.
I went the opposite route and attached a "hollow" handle. I used various waterproof aluminum pill-fob tubes. Drilled a hole in one end big enough to insert the ferro-rod and then added some JB weld. I still left enough room for a couple of Vaseline/cotton balls to fit in the handle. Gives me a good handle along with tinder close at hand and most are attached to my sheath knives: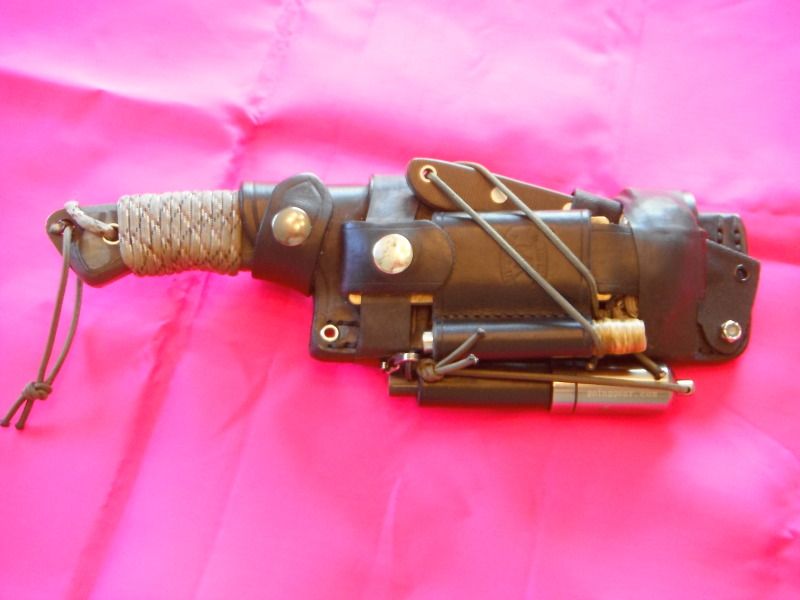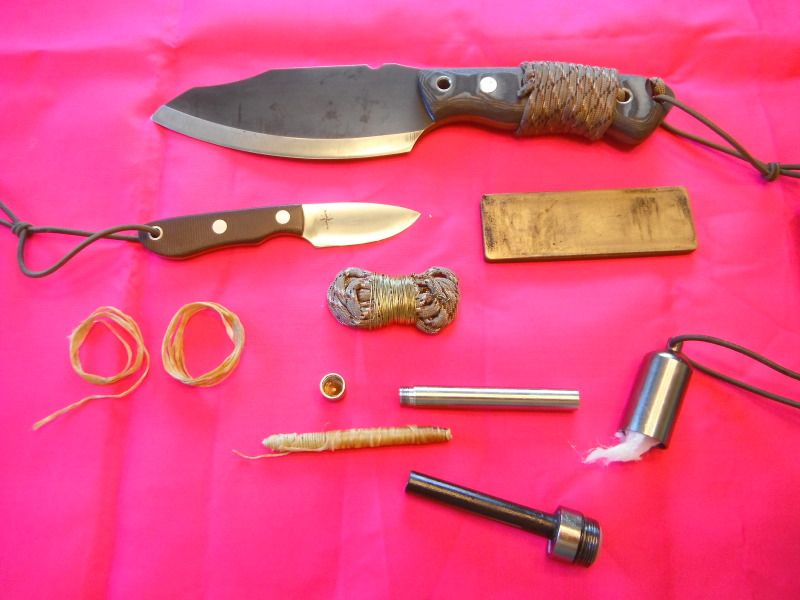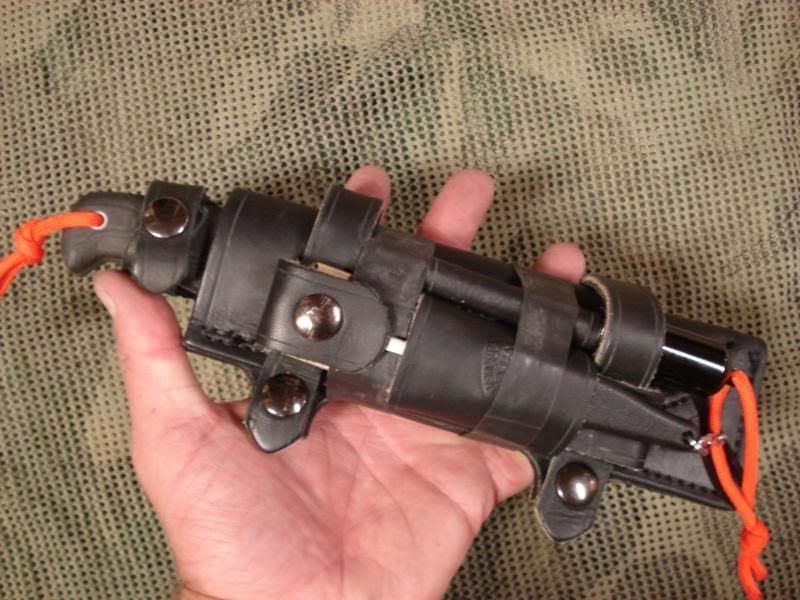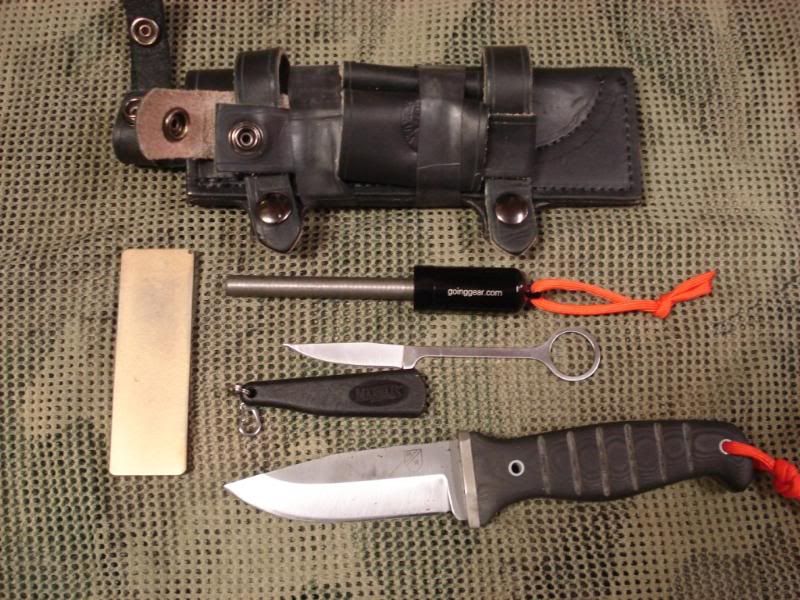 ROCK6
Rock, have you talked to Kifaru about getting a bikini frame sized up for that rig?
Originally Posted By PFC_Kramer:
Rock, have you talked to Kifaru about getting a bikini frame sized up for that rig?
Yeah I may need to
ROCK6
go to lowes by some small pvc pipe of the appropriate size. glue onto rod with epoxy. cheap easy and a good handle that can easily be drilled for a lanyard.
Holy hell, Rock...where did you get that sheath setup? I NEED one:)
Posted Via AR15.Com Mobile
got a brand or link for that silver pill fob?? and do you have a pic of what the attachment point looks like?
Clever
If you don't mind my asking... who makes the large knife in the photos? Thanks
Stuck in a VTC conference, so I'll try and answer some of the questions. The larger knife is the Habilis Bush Tool the smaller blade is the Bushcraft Tactical, made by Martin Knives. The sharpening stone and firesteel attachment is made by Martin Knives and they sell them separatly. I added one of those attachments on the Habilis sheath and it fit well. I also added a smaller Bark River knife to the sheath. I actually prefer packing the smaller BT most outings.

As to the firesteel handle, I picked up several waterproof pill fobs from Going Gear dot com; Marshall the owner is a great guy. I also ordered most of my firesteel rods from him...most are 3/8" by 4" long. I used a same size drill bit and drilled either into the lid or bottom of the fob, but the ones with a deeper lid are easier to secure with JB weld. I only JB weld about 1/2" inside the fob; they're still waterproof and very solid. Hope that answers most of the questions...

ROCK6
Originally Posted By MattNificent:
got a brand or link for that silver pill fob?? and do you have a pic of what the attachment point looks like?
I'll take a picture or two tonight and post them up. I'm mostly Neanderthal and it's really easy enough that a caveman could do it
ROCK6
just buy a strikeforce for $17. I have had one for 4 years and its been used 100's of times by my scouts and it is still going strong. It will last a lifetime plus. I carry that but also an old school iron knuckle buster with flint. I also have a nice bow drill set but i dont regularly pack it. I am working on building fire pistons now.
I mostly just buy the rod blanks now and don't even botehr with any handle. both to save weight and price.