Originally Posted By Arc-Lite:
I hate to impose on the ARF.com members but...

Could someone give me the dimensions for a steel, NATO Jerry Can? Overall height, width and depth to the nearest 1/8 inch.

I have a specialized truck mount in mind and would like to get started on it...but my can is somewhere in UPS-land.

Thanks for any help!
Can be found here on page 3... Hope this works for ya.
http://ldsprep.org/JerryCanPaperV1.2.pdf
Originally Posted By Arc-Lite:
Thank you!
I found some numbers online too and they agree within a quarter inch or so.
I think I'm GTG.
Thanks again.
Keep in mind that the numbers are for the MFC, which can expand quite a bit when full of gas on a hot day; an expanded MFC will slightly bigger, almost all in the ~6" dimension.
I know you plan these for NATO cans - and for those, the dimensions should work just fine - I would recommend that you leave a little room for MFC's just in the off-chance you get some in future. This can and probably will lead to too much room for the NATO cans, but that is easily solved.
Good luck with your project, please post pics when you're done!
non mil can (old photos)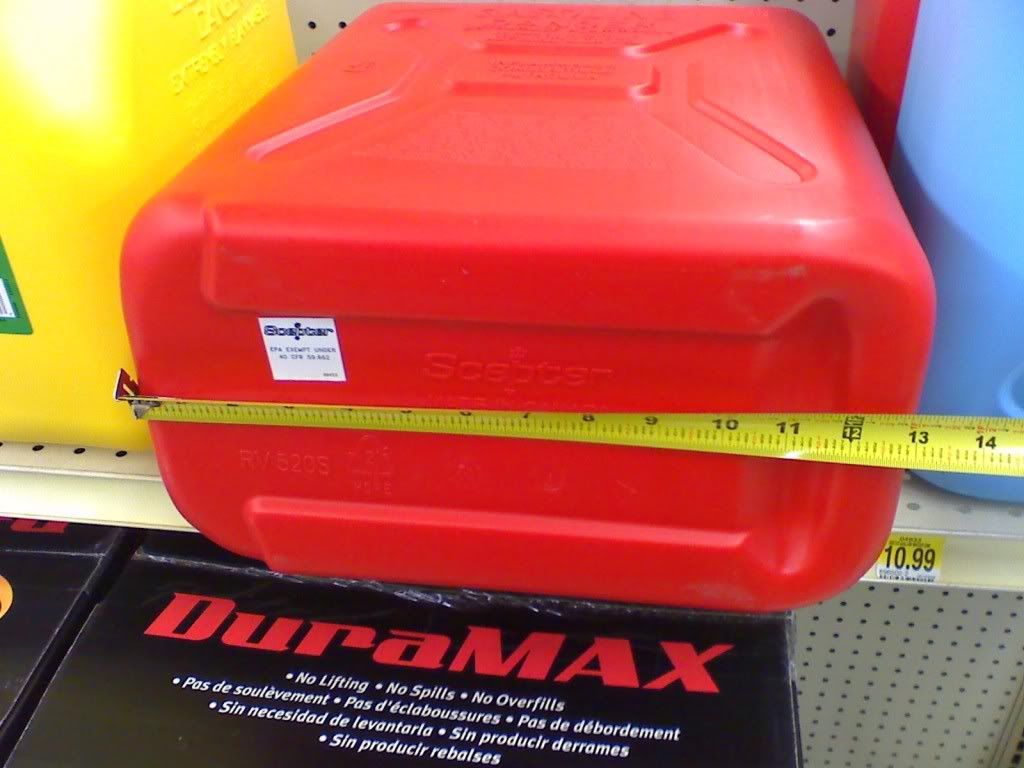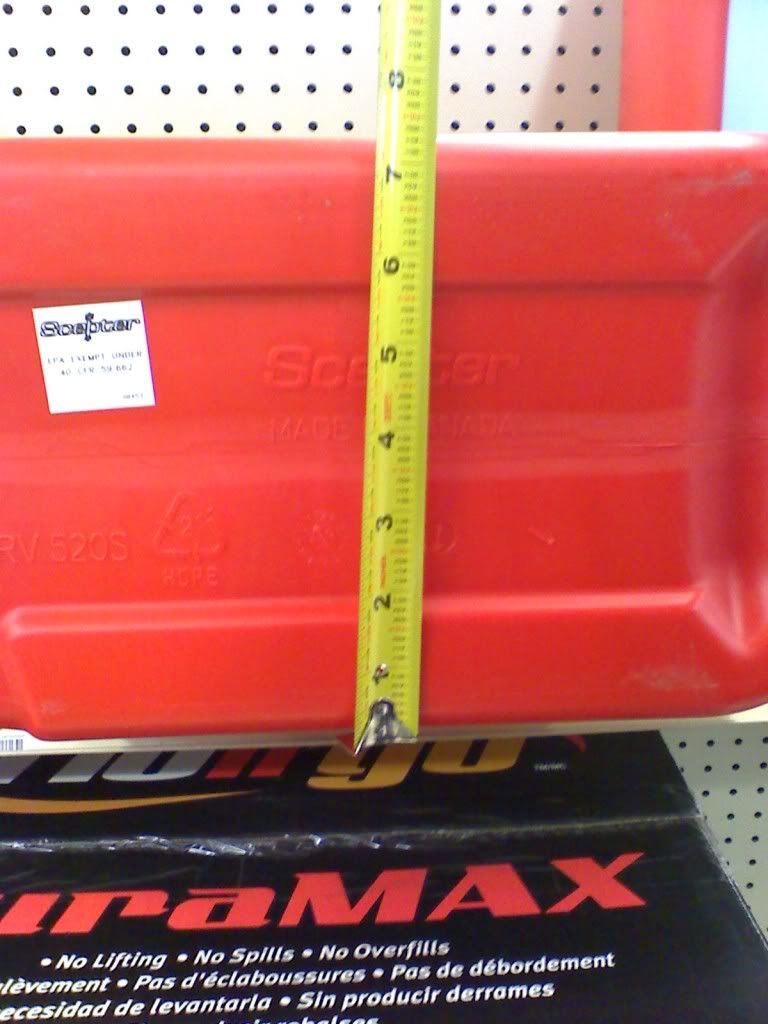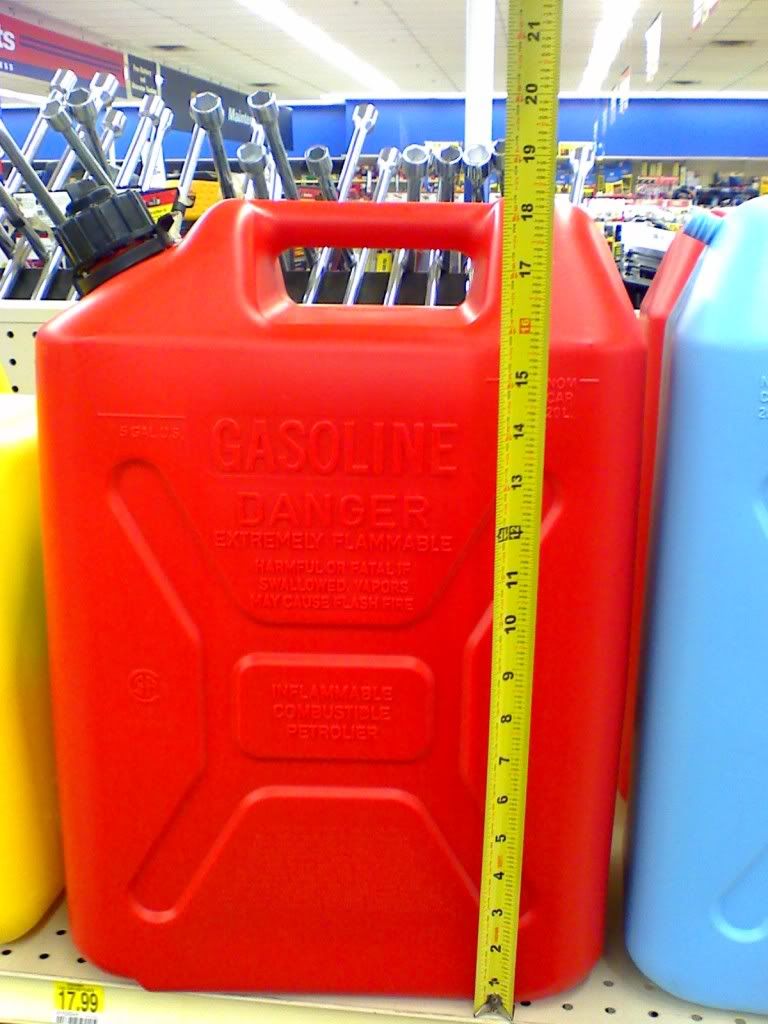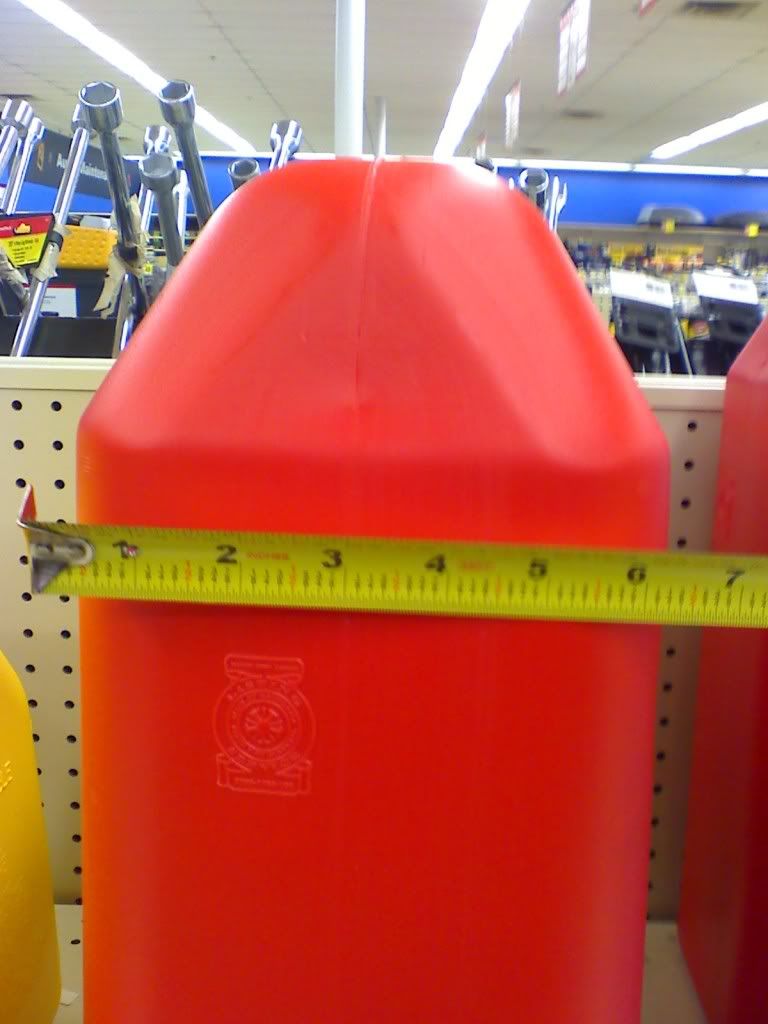 Edit I would have given the size of a nato can also but the op already found that