I was woken to the sound of my alarm beeping; I rolled over, hit snooze and shut my eyes. Dammit I thought, I went to bed at 2100 and tried to sleep; I fell asleep after 2200 and here it is 0000 and my alarm is going off. I rolled out of bed, bushed my teeth and hit the shower. After the shower I called Jeremy to let him know that I was on my way (good thing I packed yesterday).
By 0045 I was on the road and on my way to his house. I arrived at 0100, we packed his gear and we were on our way. The drive was quite long so we passed the time BSn' about this and that. Once it got a little lighter I decided to pass the tame in a little different manner.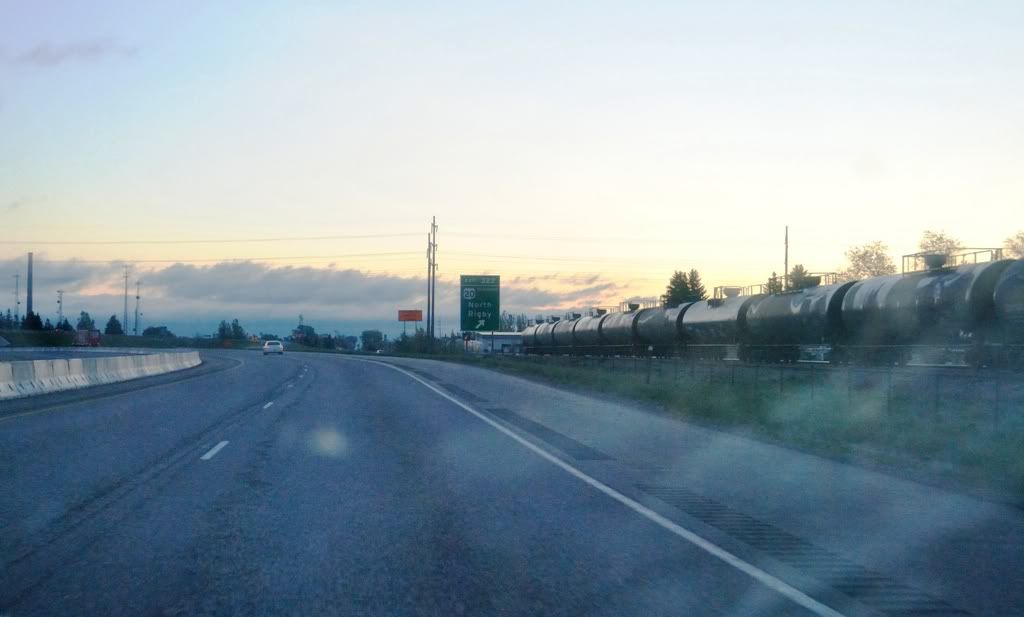 Once we were in the caldera I knew it was not much longer to our destination.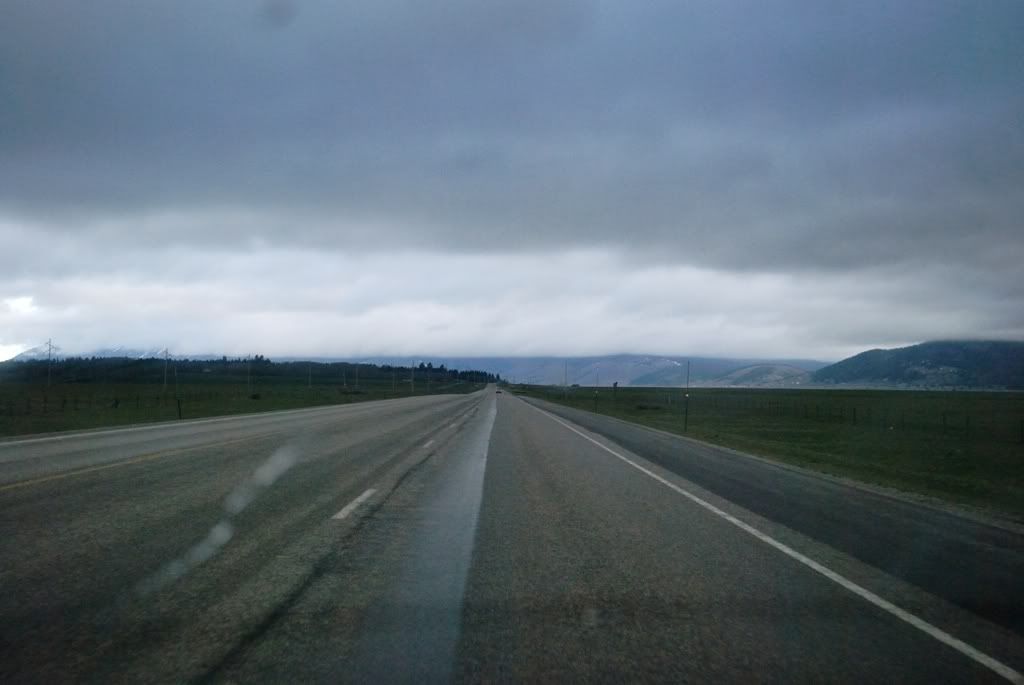 The weather called for highs of 50 with max winds of 9 MPH. Well if it is one thing I have learned out here it is that they can't predict the weather for sh##. When we got there it was still very early as in the sun had only been up for an hour. However the winds were a bit above 9 already. The air temp was in the 30s' which wasn't too bad. We were greeted by his father once we got out. We got our stuff out, went into the cabin and got ready for the day.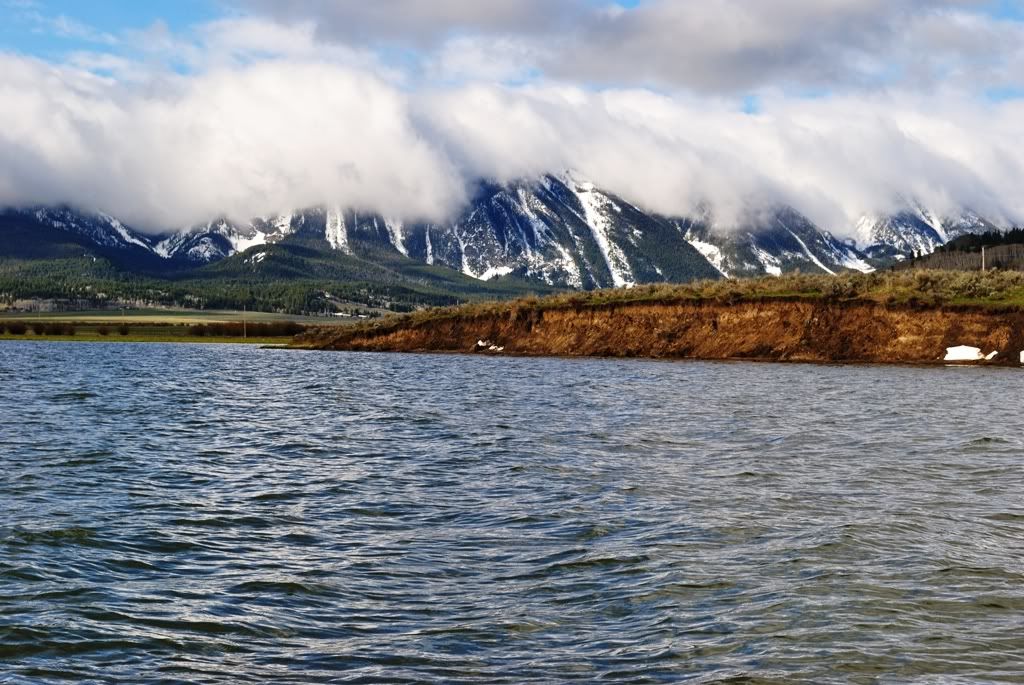 Once ready we made our way to our pimp ride for the day. I will admit it was kind of nice being where we were on private land with a private dock.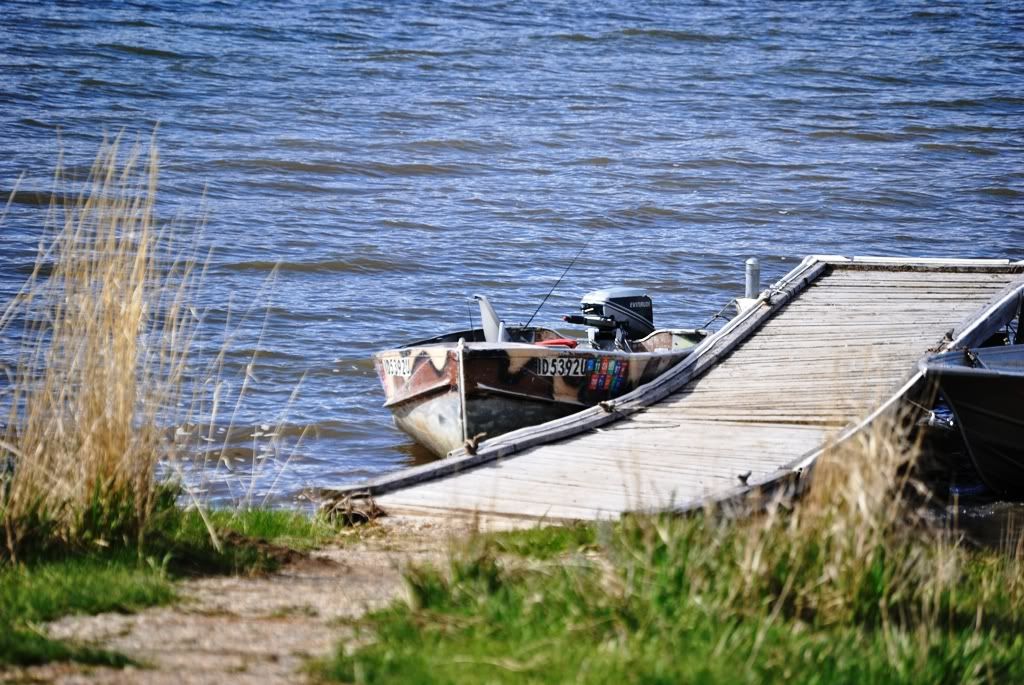 Once we launched we headed right out and began fishing. I decided to start the day with a #8 green simi seal leach with krystal flash. We got to the spot we wanted to start at and began to fish. The direction of the wind turned out to be a good thing. We were able to basically set up long drifts with the wind pushing the boat. Yes it isn't really actively fishing, as we did not have to strip in line. However it was extremely effective in catching fish.
On our first drift I felt a good take and set the hook and the rod came to life. This fish made several good runs during the course of the fight. It also broke the surface several times while it was still a good distance from the boat. Unfortunately when it was netted I saw a large amount of blood come from its right gill. Once landed I realized why, it was hooked very deep in the throat. As a result this fish ended up getting bonked and kept; as I don't believe in throwing fish back that 100% will not make it.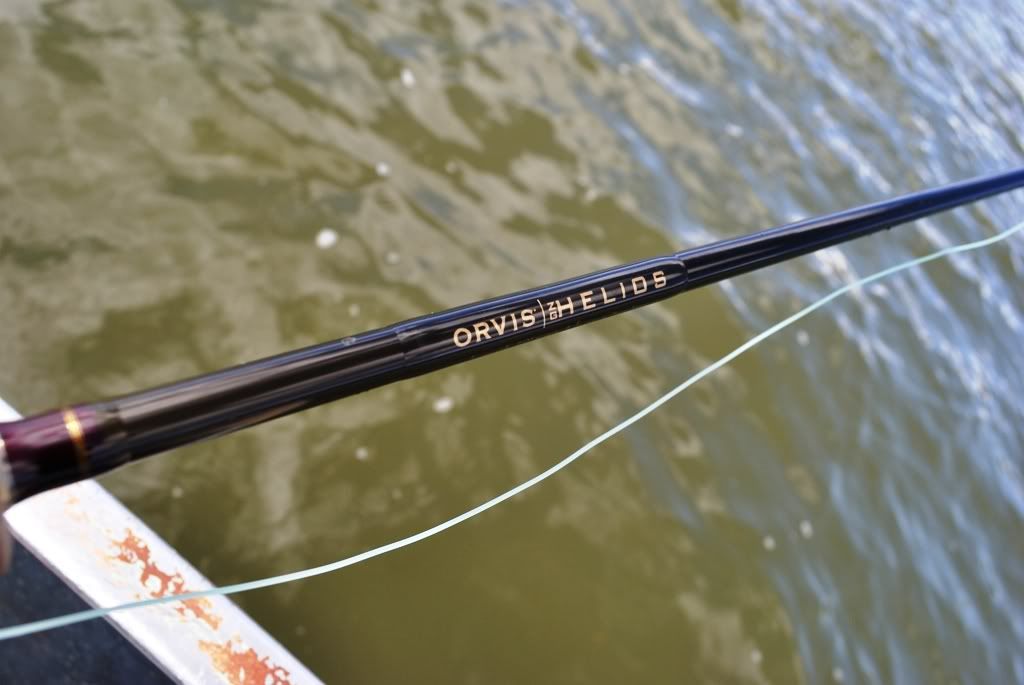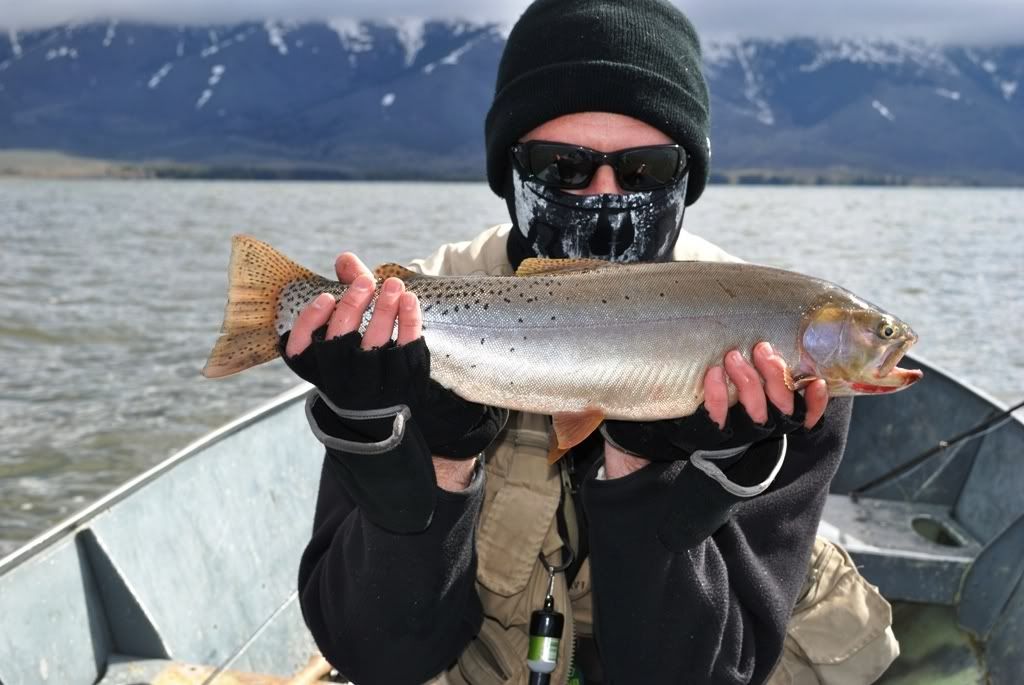 We made several more drifts before we decided to break for lunch. By this time Jeremy was starting to get a little frustrated as he had yet to wash off the skunk. After lunch I decided to take a few shots of the area prior to returning to fishing.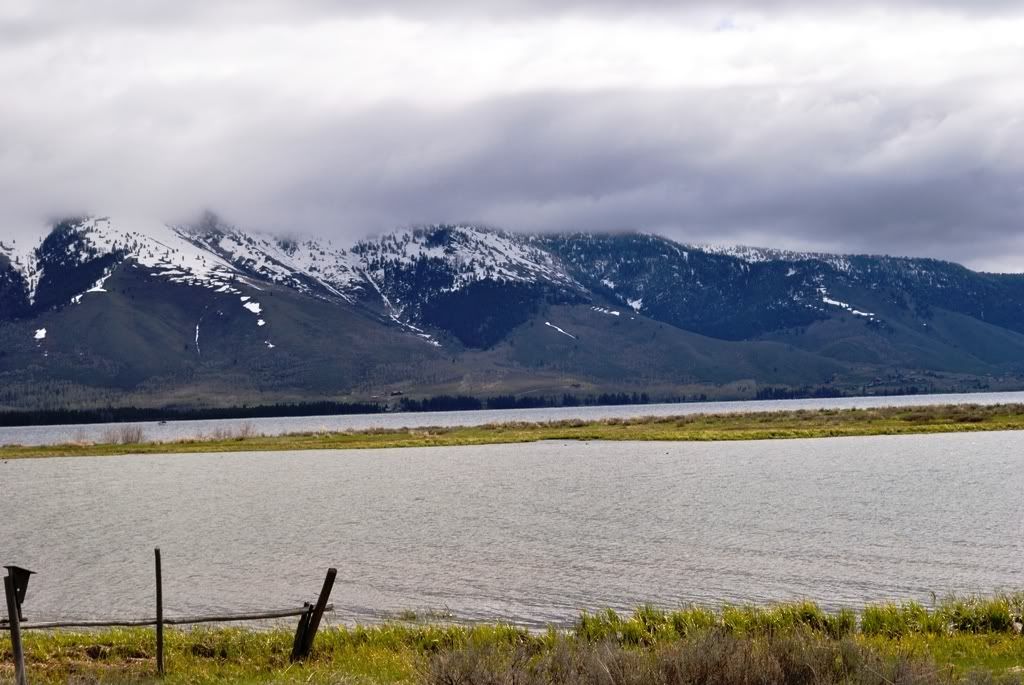 One of the residents did not like me getting too close to her nest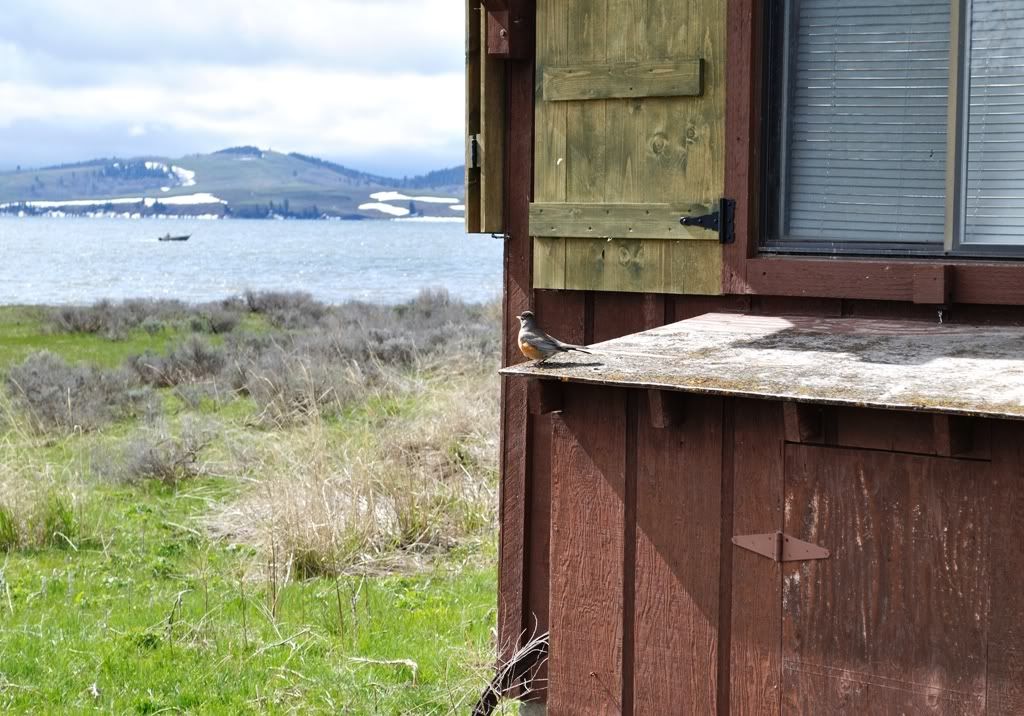 Others didn't seem to mind and almost liked to show off.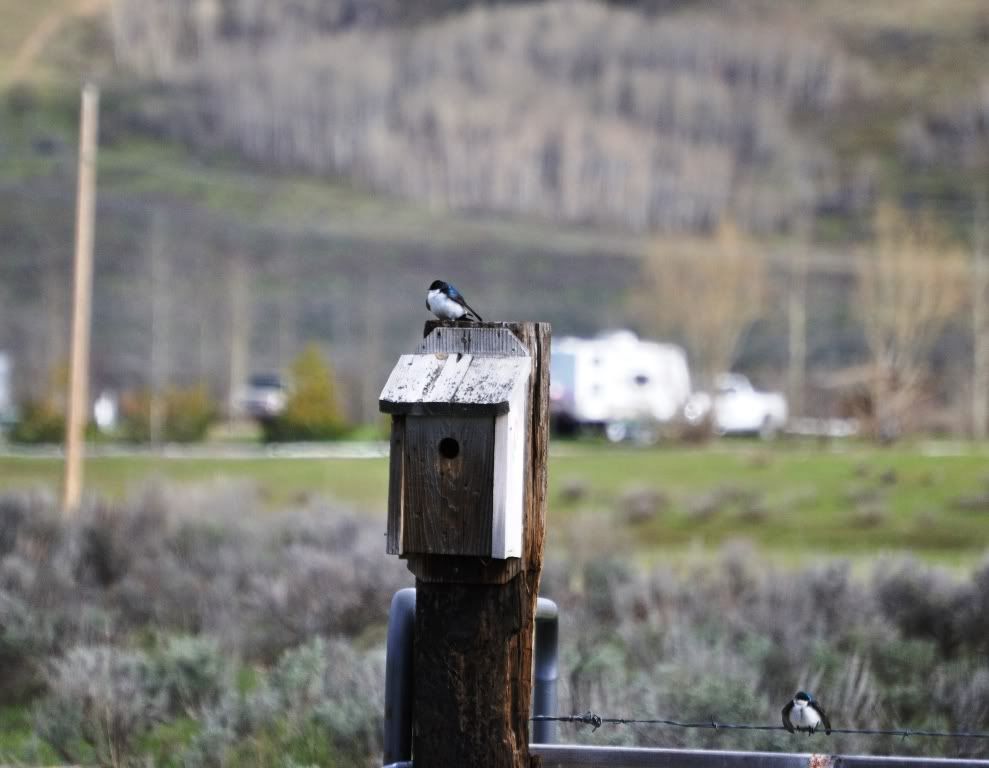 After we returned to the water I decided to switch up to a #8 bugger tied in Olive and Orange, the tail was orange with krystal flash. This guy produced some results right away.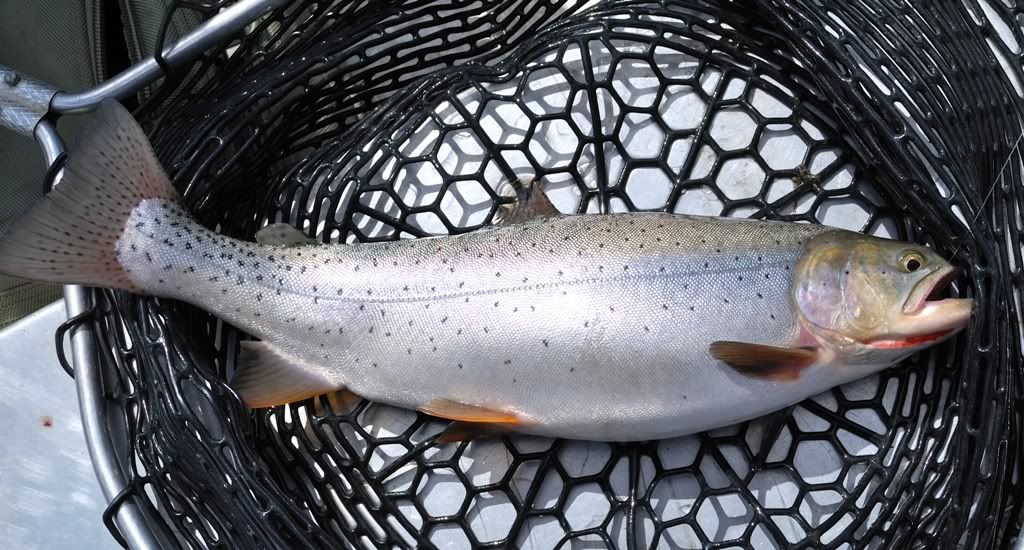 Now I could tell that Jeremy was really starting to get frustrated with the day. I had now caught quite a few and he was still blanked. I no sooner said "Dude its only because I am a still water noob and you ar..." When I heard him say "fish on!" A short time later his skunk was off.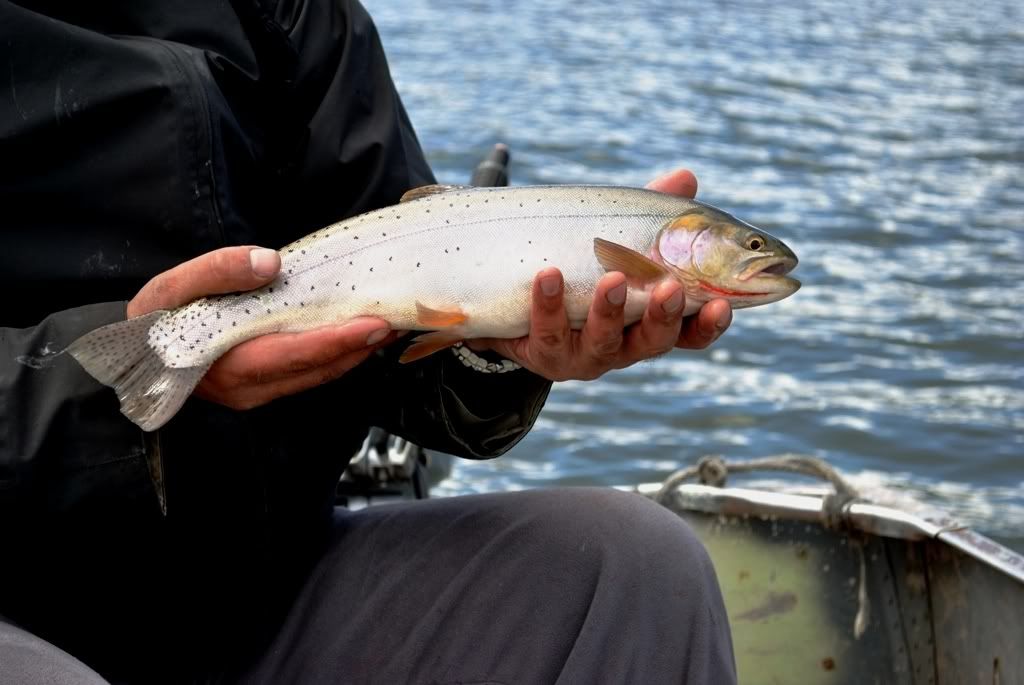 We made several more drifts both catching fish.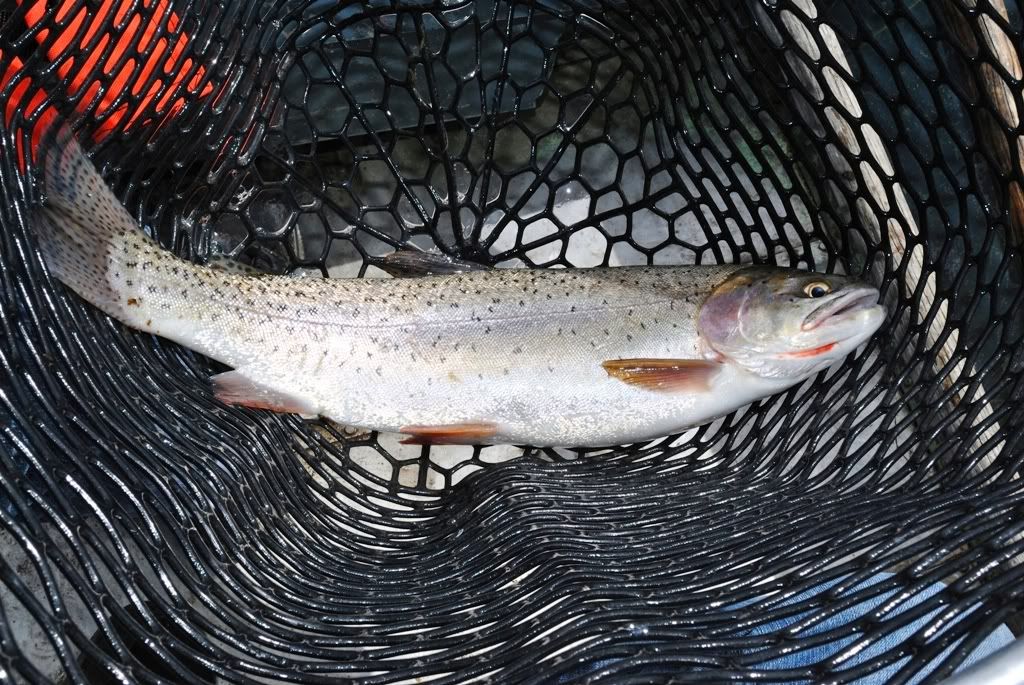 On what ended up being the last drift of the day and keeping with tradition. I ended up hooking and landing the smallest fish I have ever seen come out of this place. It was a little 13" Yellowstone Cutthroat. I laughed a little and returned him to the water without taking a photo. Jeremy went to start the motor. The motor did not want to start. After a while he got it started but something was wrong. It was like it didn't have any power.
We limped back to the dock so we could check it out. The prop wasn't fowled, it had fuel and everything else seemed normal. Even his father could not figure out what was wrong. Not wanting to get stuck out on the water we reluctantly decided to call it a day. Before packing up I decided to take a few more pics.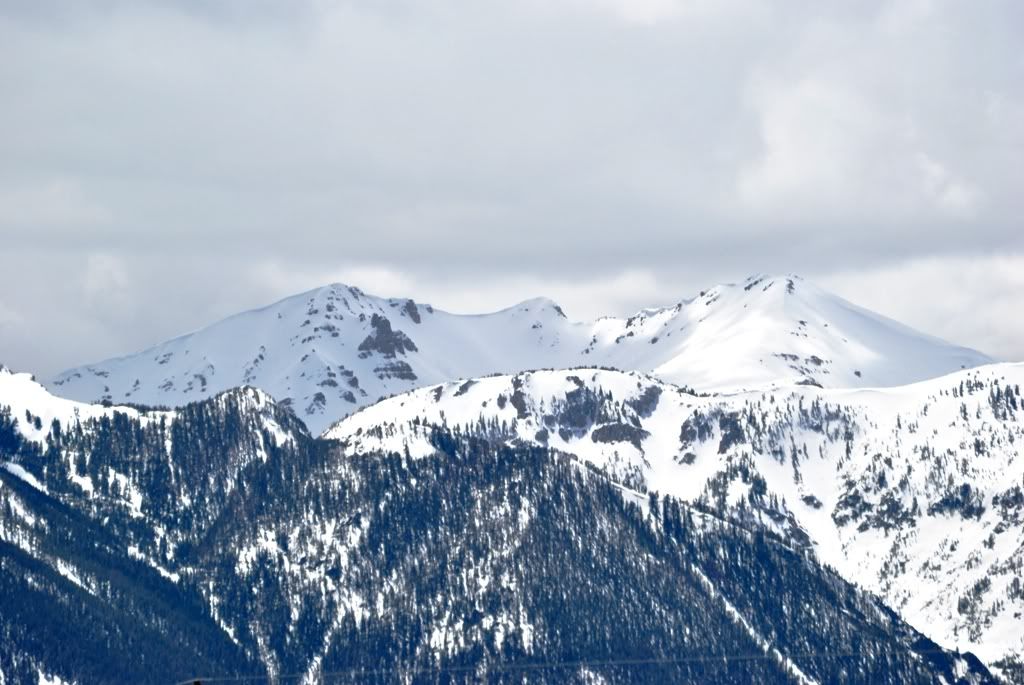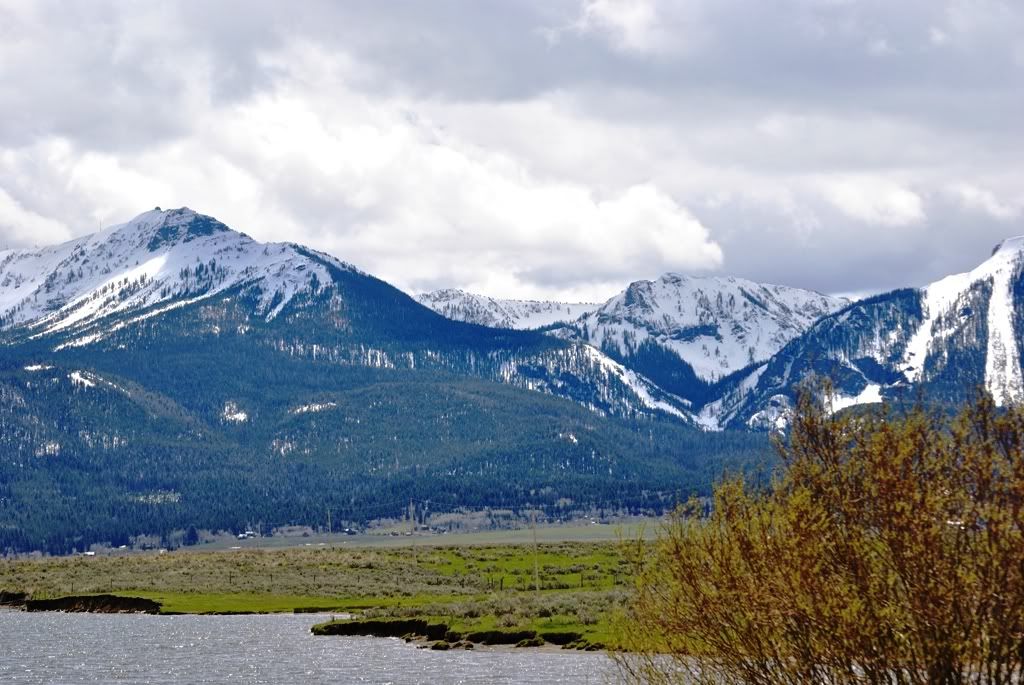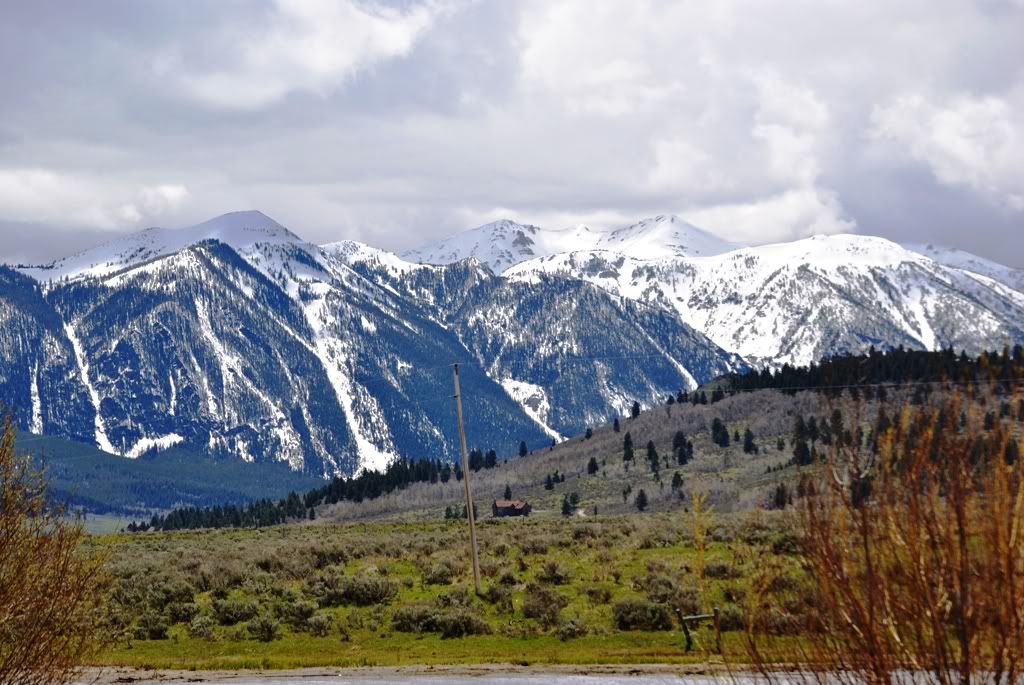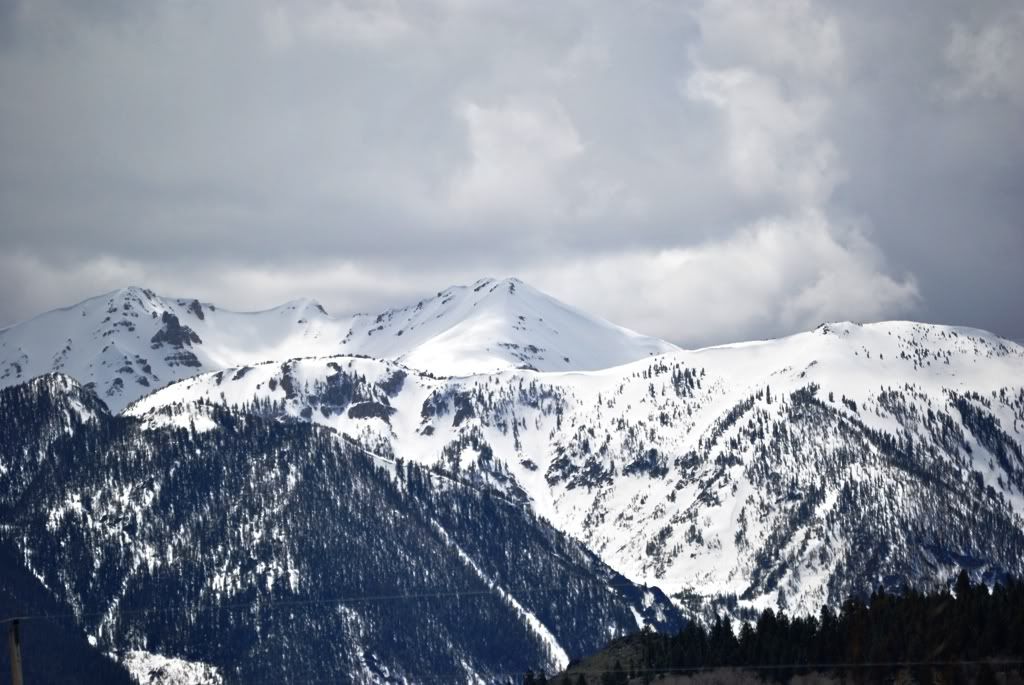 After packing up everything we ended up heading back at around 1630. Despite the fact that we left very early (we were planning on fishing until it got dark) we had a blast. We got out, caught fish and had a great time. Another bonus was that we pretty much had the place to ourselves. We only ever saw four other boats on the water. I finally made it back home at 2220 grabbed by camera, gun and the cooler with the fish in it and went inside. I put the fish in the fridge, gun in the safe, uploaded a few pics from the camera, brushed my teeth and hit the hay. I crashed pretty much right away and was lucky as our kids let us sleep in until 0930 this morning. I guess the strange weather we have been having and huge runoff has been a blessing in disguise. I have become much more proficient at still water fishing as a direct result.
If I ever get the money and time to come out west, I'm going to Idaho and going with you!
Beautiful.