I got out for some scouting today. Two steelhead and a cuttthroat to the net. The steelhead went 24' and 25" and the cutt was around 16".
I love fall fishing!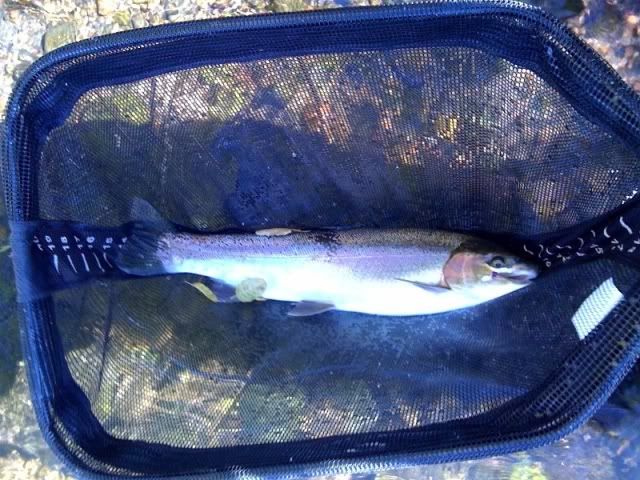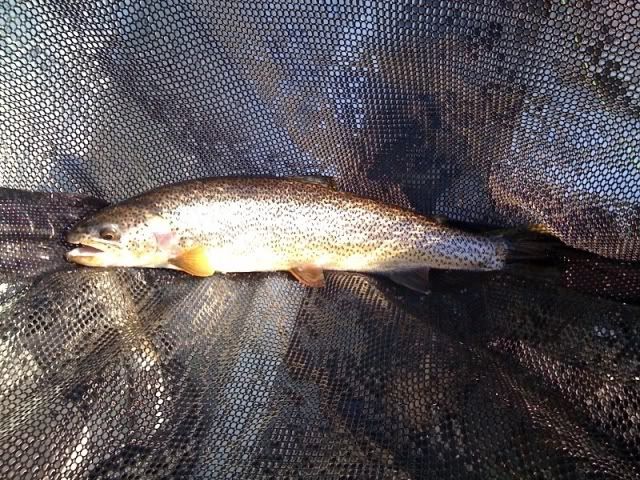 Originally Posted By san_antonio_fj:
looks like a brown in the bottom pic
I thought the same thing when I caught my first one years ago. But it is a cuttthroat for sure. We went three for four today on steelhead. We were not getting any action in the morning so at 2 I switched to 8 & 6 lb test. I also went down to size 16 caddis on the dropper. Three of the steelhead ate that little size 16 fly. Including a toad that snapped the 6lb jumping. Our fist storm of the season is due in tomorrow. It will be interesting to see what that does for the fishing.