It was a cool and foggy morning as I made my way to the freeway. My destination this week was in the opposite direction from last week; as I drove I ate a couple of bear claws. You see I was still surprised by the fact I was able to get a kitchen pass considering it was Valentine's Day. I did not want to waste any time stopping for breakfast.
When I got to the river it was still fairly dark. I stopped and watched the water for a bit waiting for it to get a little lighter before I geared up. I noticed a bald eagle fly overhead; man I wish I had an awesome camera so I could have got a shot.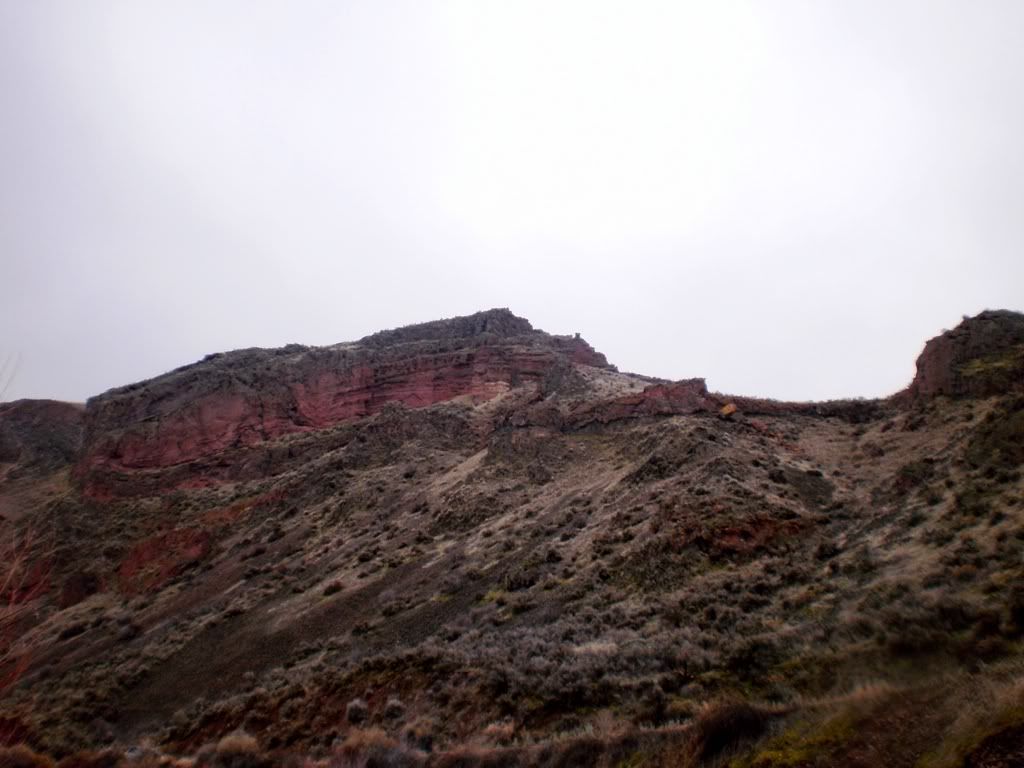 A short time later I decided to get geared up. I made my way down to the water and started to fish. On the third cast I detected a strike and set the hook. My rod came to life as I fought this wonderful brown. When I landed him I thought that he looked familiar. Yes I had caught this same fish a few weeks ago.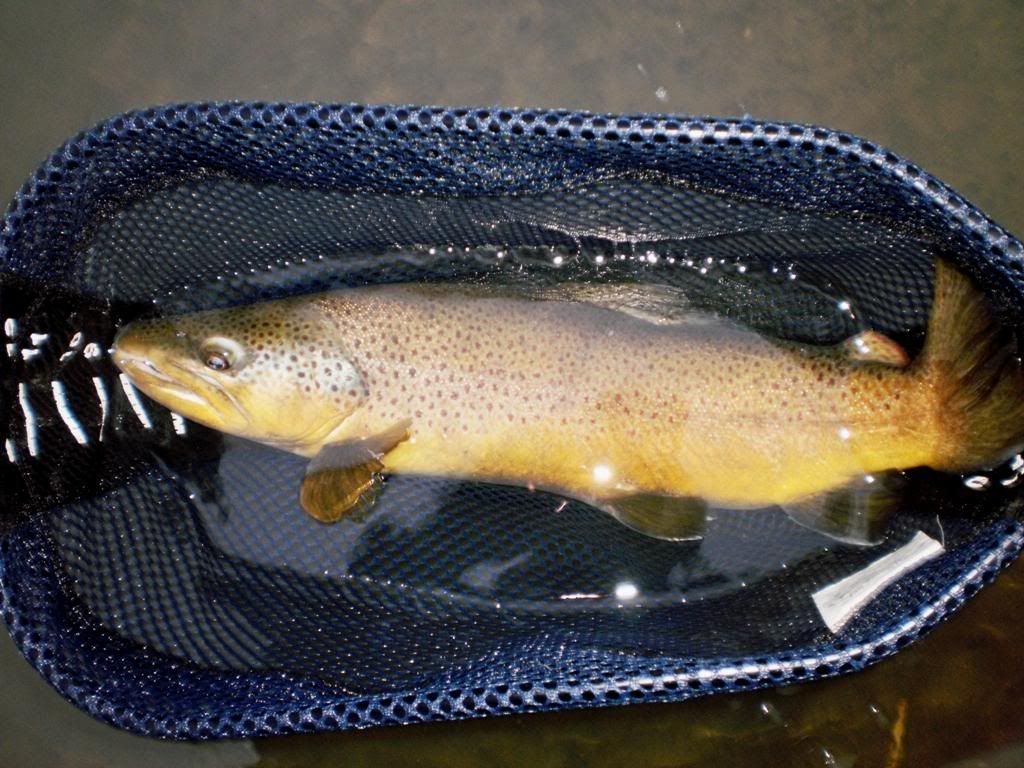 I went back to fishing….. A short time after the first fish I had another strike. This fish was also real feisty. I landed this one and thought to myself that this is definitely a good sign.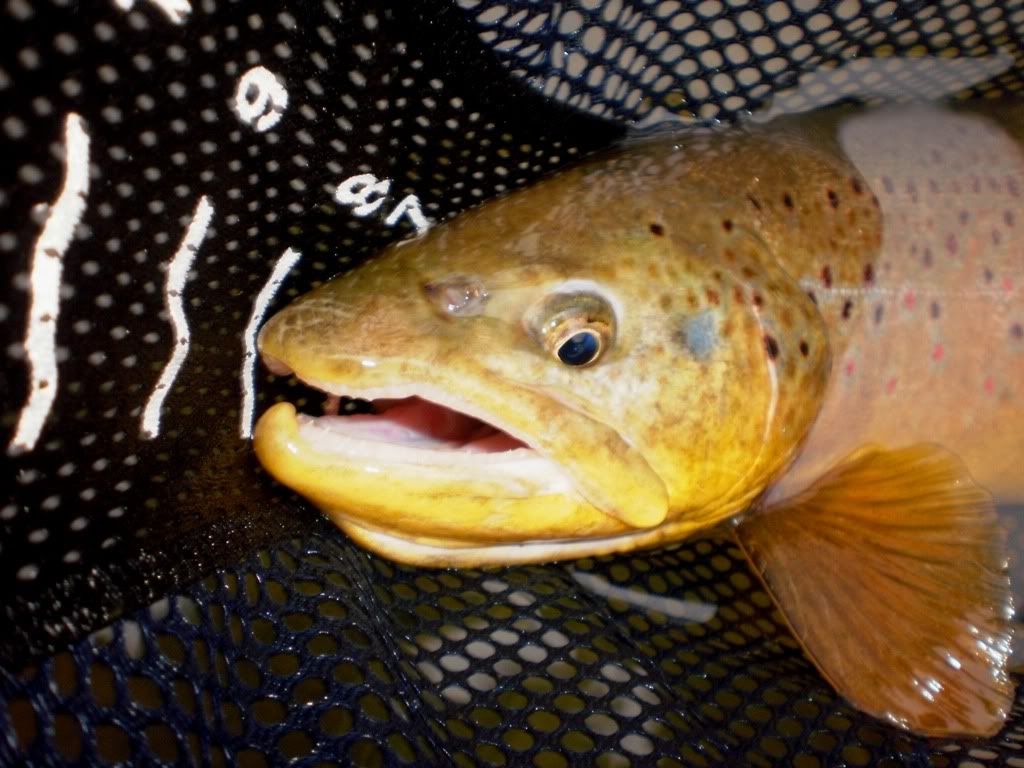 I had been having a wonderful time catching fish so I decided to take a quick break and watch the water some more. There was not much surface activity. It was not real cold but that overcast cold type of day. There was not really anything in the way of hatches. I did notice one fish that kept rising, I tried to identify what it was rising to but I was unsuccessful in locating any surface bugs.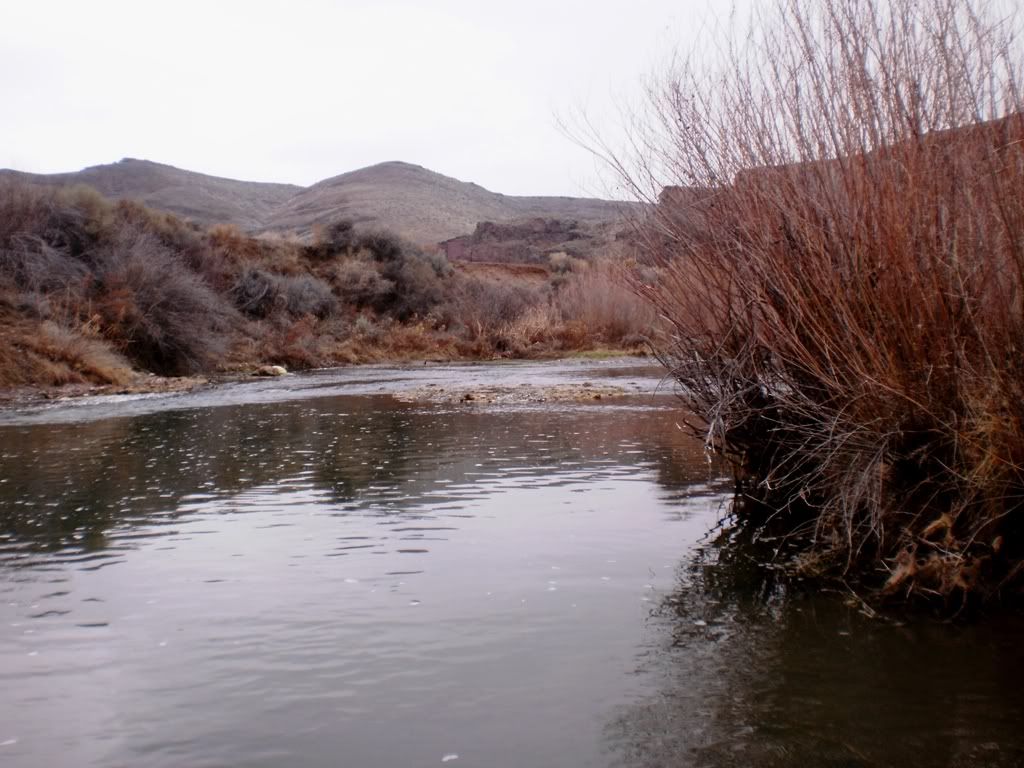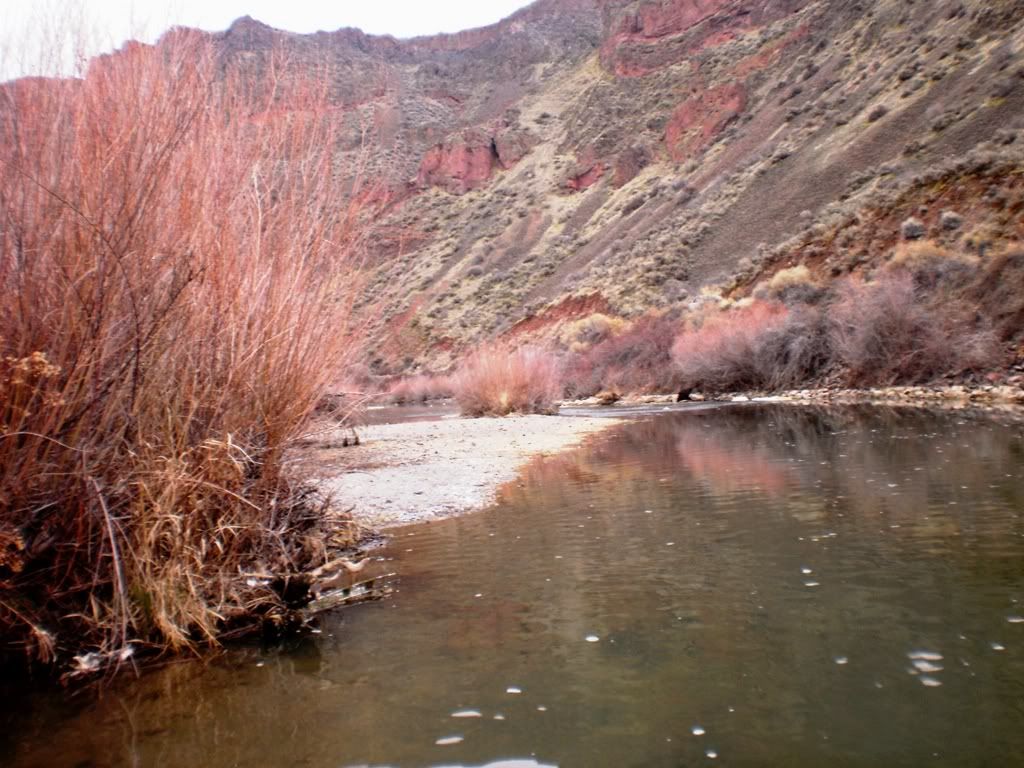 I decided to continue fishing and for the short time I was there I had a blast. I only fished for 5.5 hrs today as I promised my wife I would not be gone all day. In the short amount of time I was on the water I managed 7 to net and no LDRs.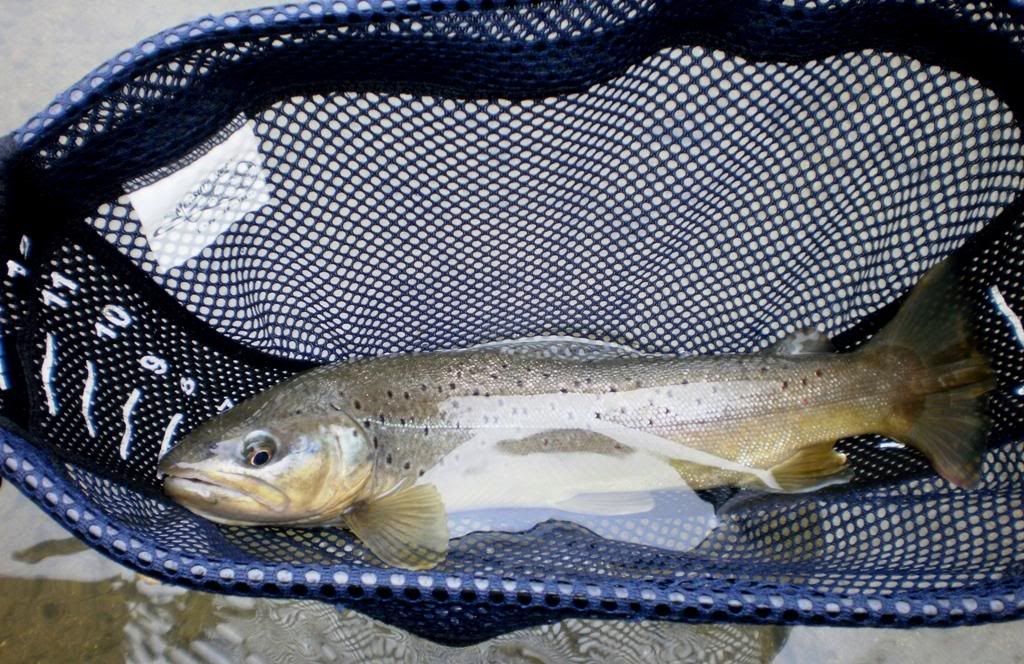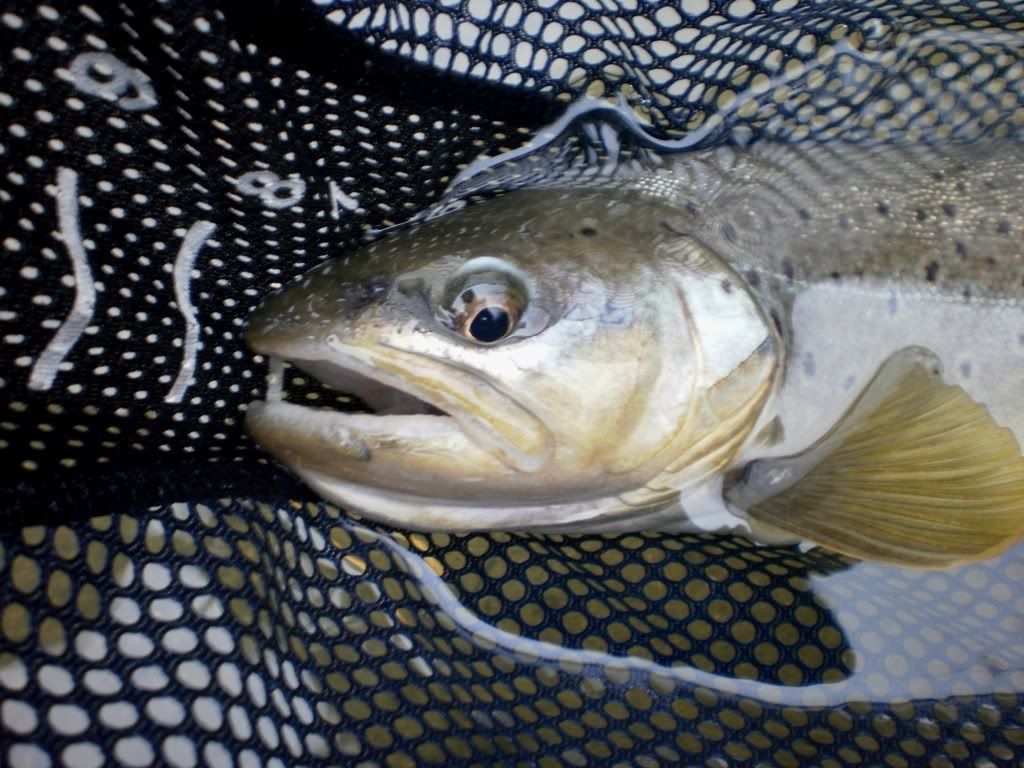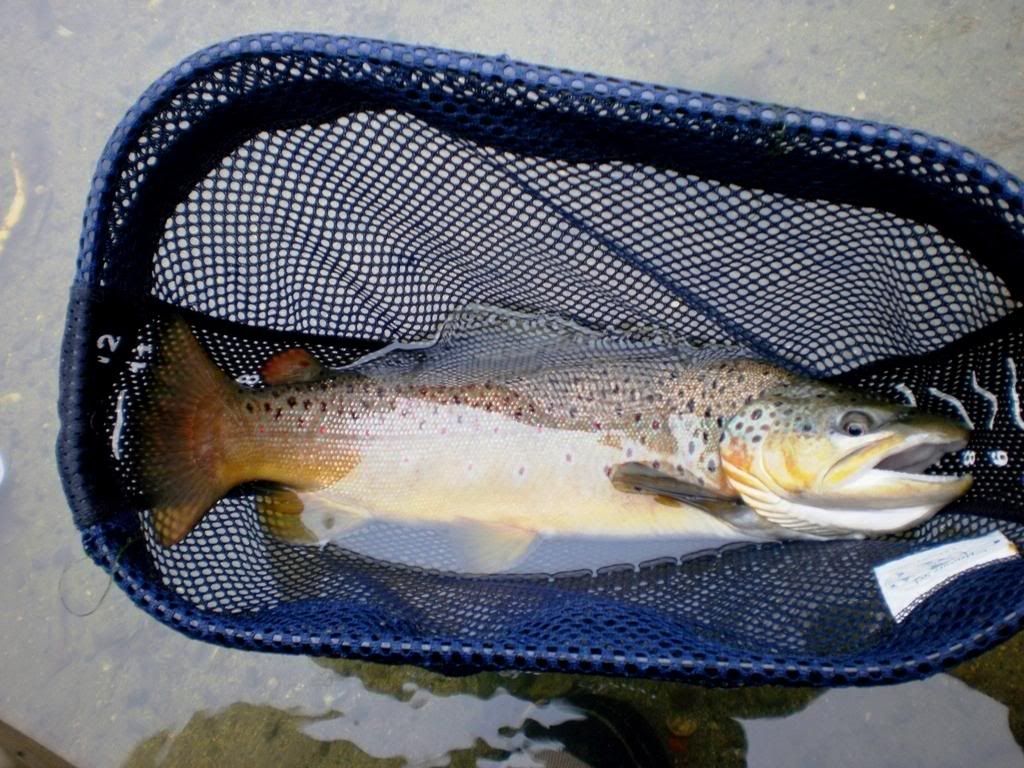 I packed up my things got in the car and headed home to go have a nice dinner (King Crab cooked by me) with my wife. I hope you enjoyed this short report.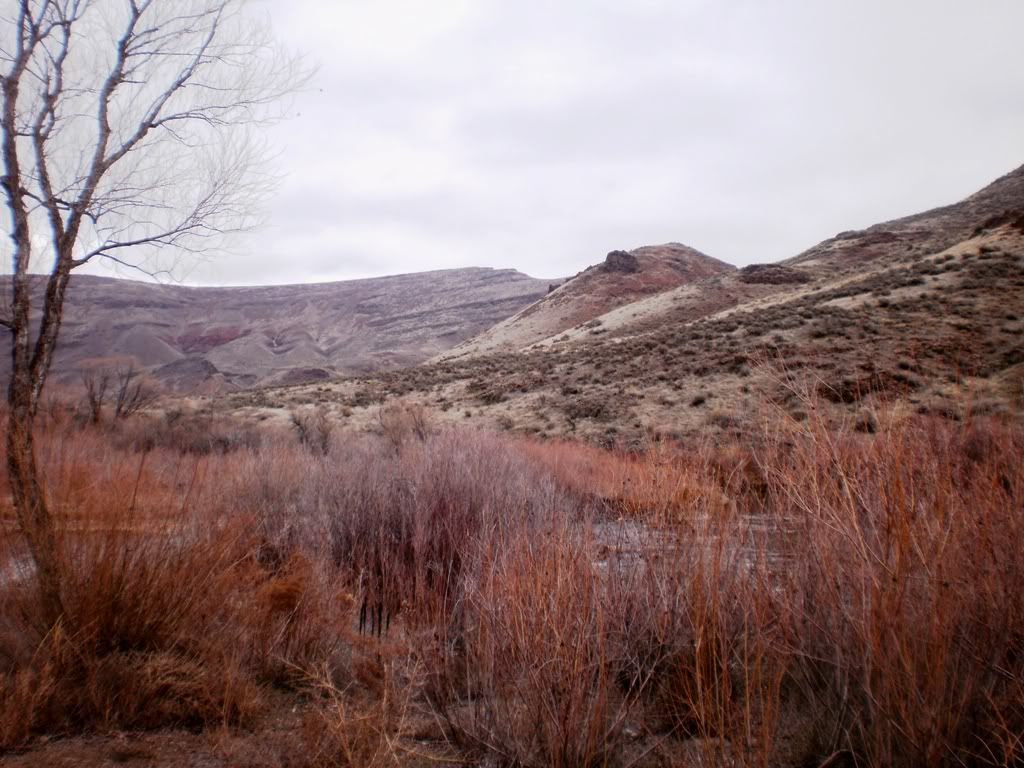 Nice Browns.
Awesome fish and report as always.

Funny that you recognize the fish. I've done that before... caught the same fish twice. Except it was in the span of about an hour.
Thanks guys! It was a fun day for sure, but I am really waiting for the season to open up so I can hit some other types of waters.