Well today was our first recovery of 2012. This was "rear ended" yesterday afternoon and was
run up on the beach so it wouldn't sink in deep water. Smart thinking by the owner. By the
time we got to it today, it had been vandalized and things solen off of it.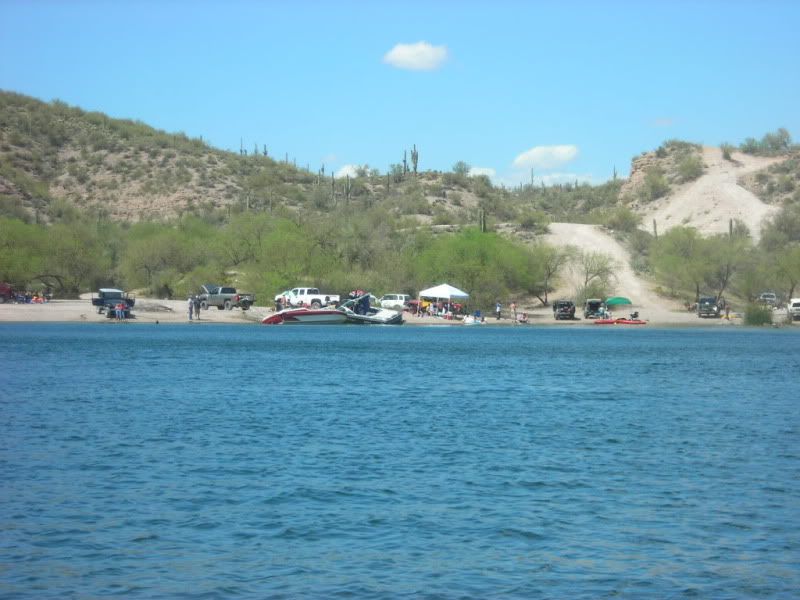 We patched up the hole in the transom with some plywood screwed over the hole, then we
Gorilla Taped a garbage bag over the plywood.
Diver Charlie fired up his pump and we had it almost floating pretty quickly.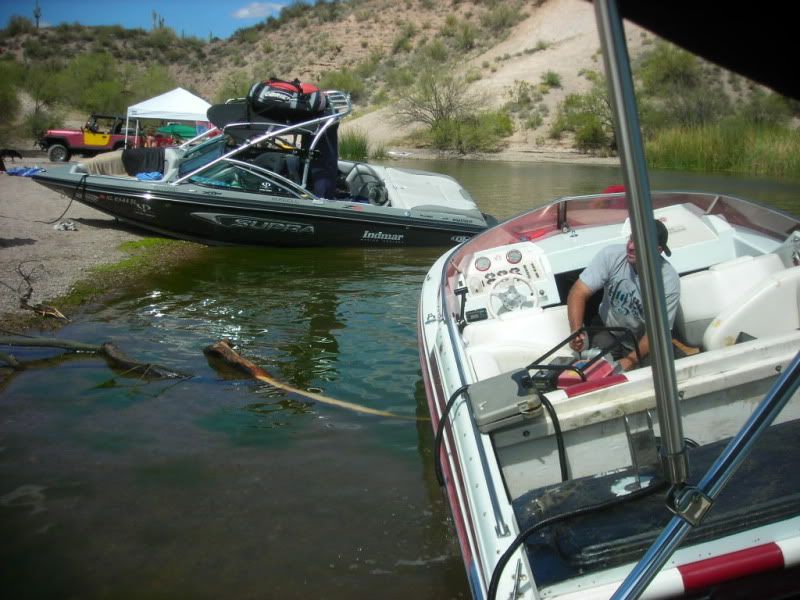 With the hole patched and a tow boat hooked to the bow eye, we pulled it off the beach and
dragged it back to the shop's ramp.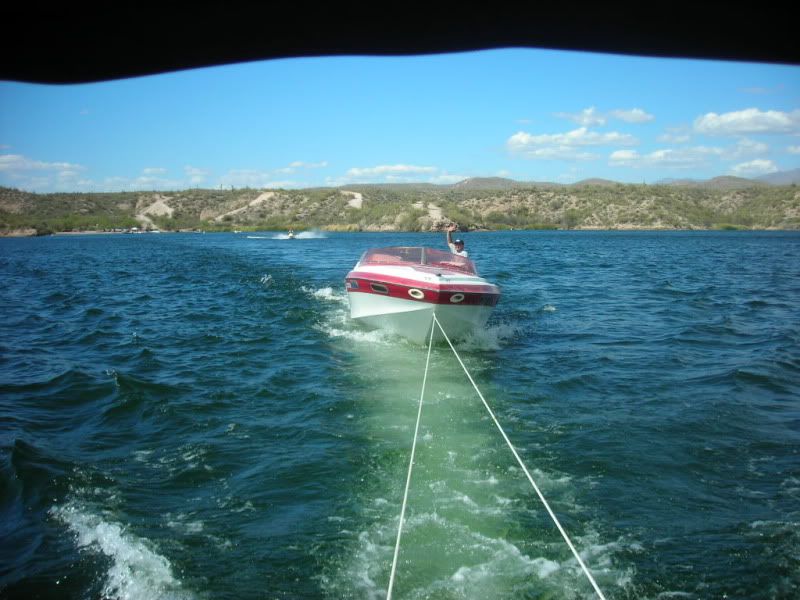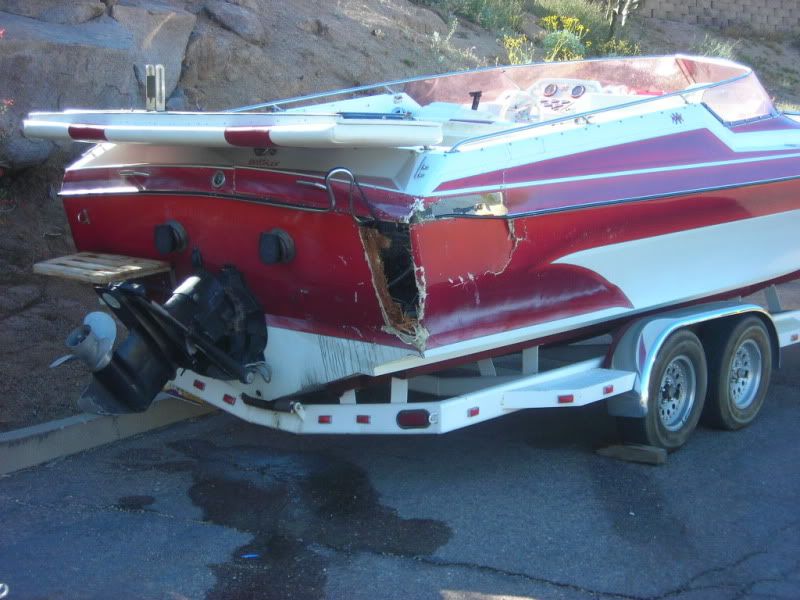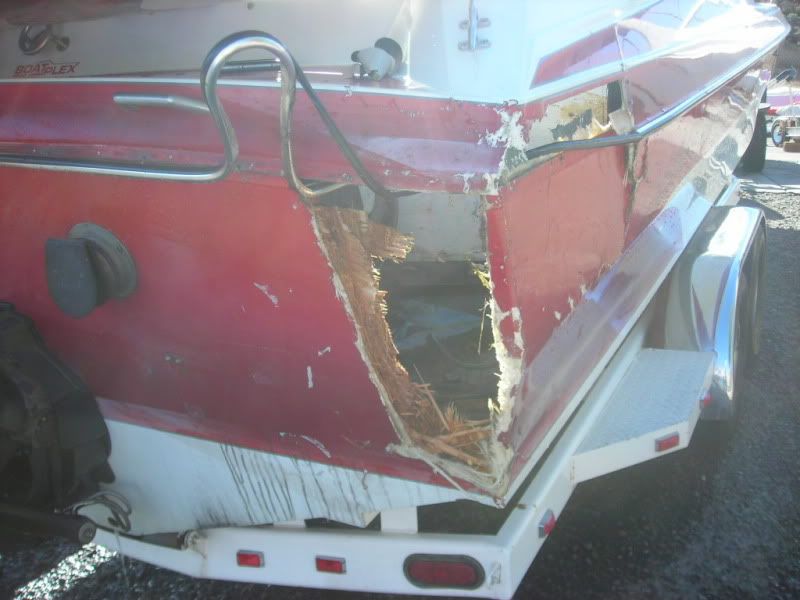 I'm betting it's a total loss as oil had infiltrated everything. The water level rises and
drops without warning on this lake, hence the black wakeboard boat high and dry. It was not
involved in the accident. The recovered boat had been in deeper water when it was beached,
but the water dropped overnight. The engine was full of water displacing the oil. The boat
that struck the recovered boat ran from the scene only to be chased down by the owners
friends and the Sheriff was called.
whoops!
you guys are lucky! hopefully i can get my boat out this week
We're lucky 9 months out of the year. Come out here in June,July or August and you can see how lucky we are.
The owners wife suffered a broken clavacle and back injuries. Too many people out there that don't realize boats are just as dangerous as cars, and probably moreso.
Of course there was alcohol involved. The driver of the other boat ran from the scene but was caught at the ramp loading the boat. How far did they think they'd get with the Sheriff's sub-station only a few yards away from the ramp.
I don't know how fast they were going, but the "holed" boat was underway, not anchored. Lucky nobody was killed.