We had a pretty good storm come through this afternoon. Waves were about 3 feet and the docks were moving wildly up and down. We usually take a break from working and watch it roll through. They don't last very long, but always do some damage.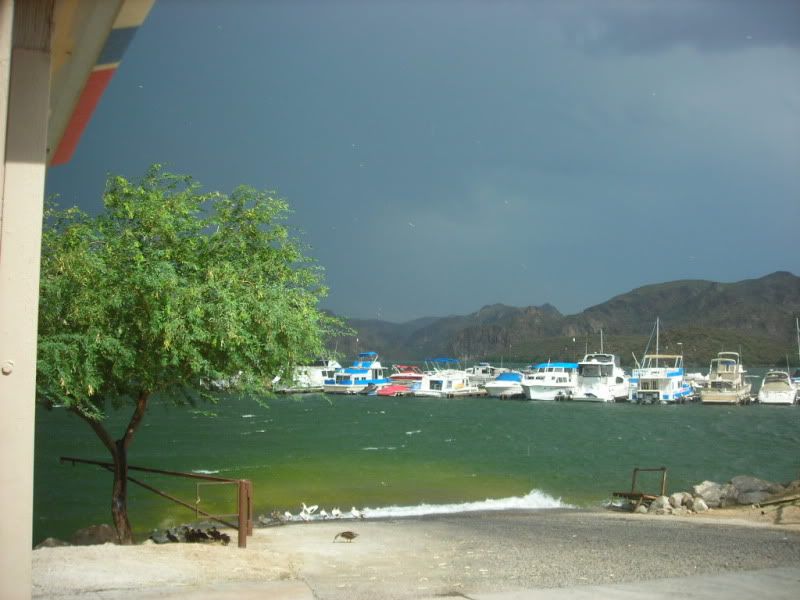 This pic taken just minutes befor it really started to blow. The lake always turns green just before it rains. The ducks are waiting to "catch a tube"
These unfortunate people got their bow smashed.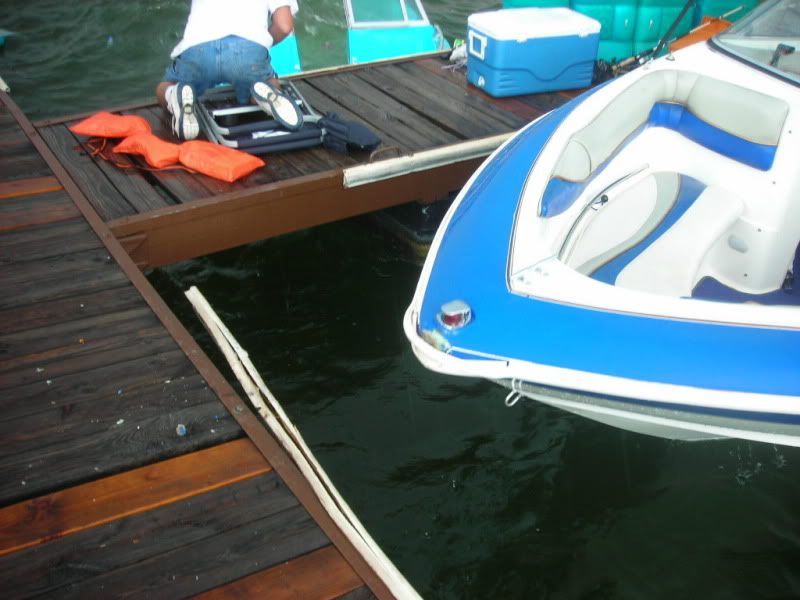 They were using those bungy type mooring lines..
And these poor folk sunk their boat!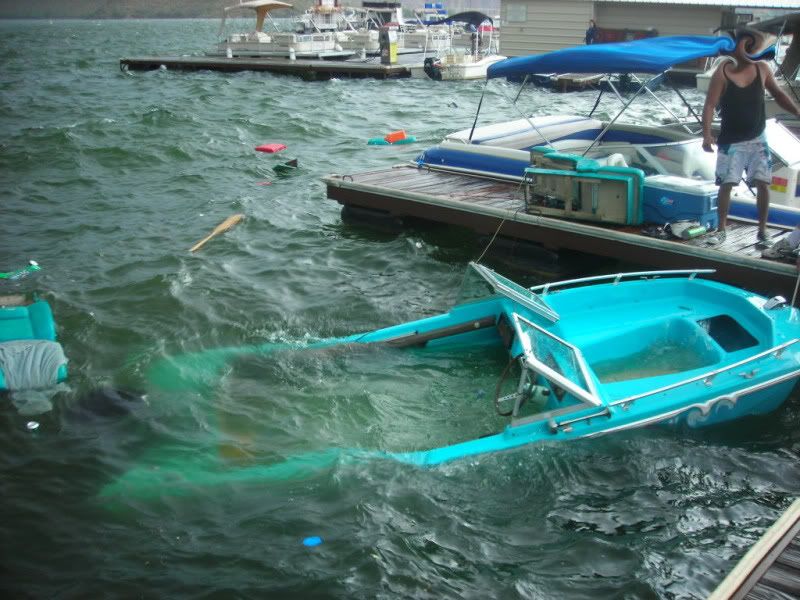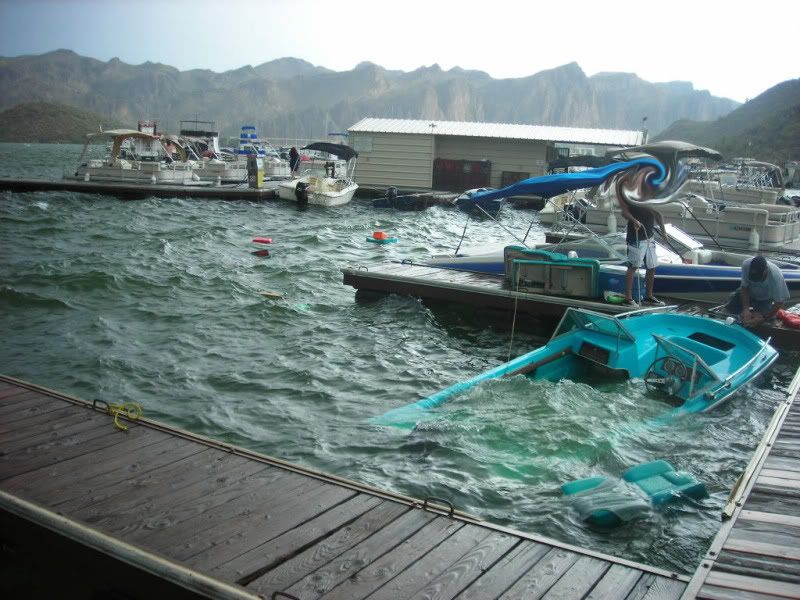 We saw these people come racing across the lake and tie up with the side of the boat towards the waves
. It was smashing into the headpier and I'm surprised one of them didn't break an arm trying to hold onto it. They then turned it 90 degrees.....with the stern facing the waves...
A few minutes later it was sunk.
This is a lesson in what NOT to do in a storm. If you are caught out in a storm, don't run to the dock to tie up! Go into the wind and waves to the other side of the lake, where the wind originates from. This side will be much calmer and ride it out. Put the bow into the wind/waves and anchor if you think you can safely. If you cannot anchor, you will have to keep the boat running and headed into the wind. This is what separates the Captains from the weekend warriors.