The motor that came on my boat gave up on me last summer.
I found a different one this spring on craigslist and swapped them around.
I figured I might as well try to salvage anything I could off the bad one before I take the rest of it in for scrap aluminum,
Bad piston in the block yet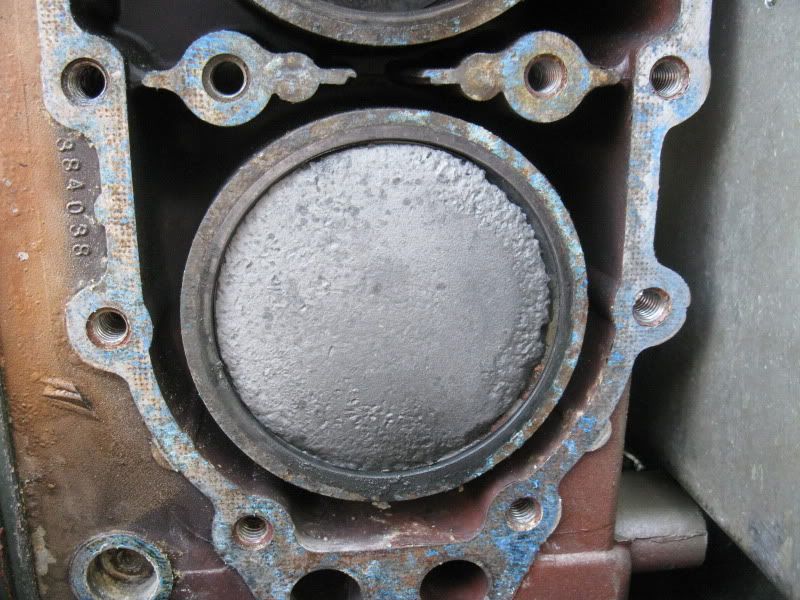 Got the powerhead stripped today after I came home from work
Suprised the motor would even run anymore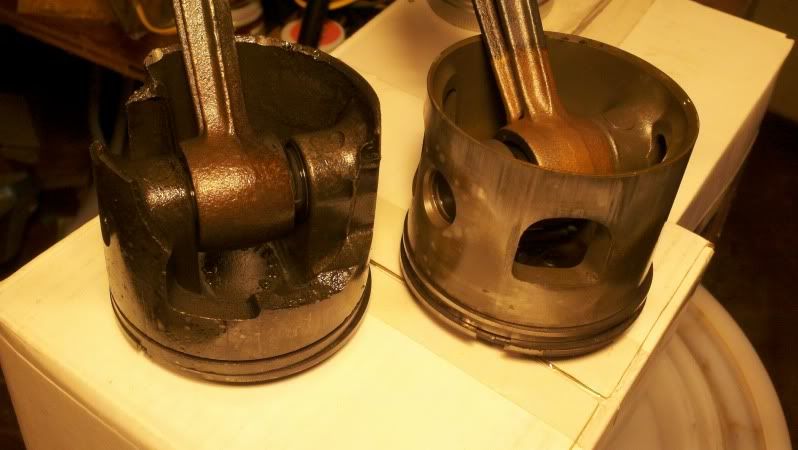 Oooof.. You should see the OptiMax I'm replacing. #1 piston came apart at the wrist pin. Bent the small end of the rod up at 30 degrees. Hanging a New 250hp Verado on there now.