I inherited this motor from my Grandfathers estate way back in 1984. It had bad ignition coils so it wouldn't run. Being a stupid teenager, I removed the flywheel in an attempt to fix it. When I couldn't afford the new coils, I stashed it in the corner of the outbuilding and forgot about it. A few years ago I decided to get it running again but after several moves (one across the country) had lost/misplaced the flywheel and rope start assembly. I finally located one that would work, but lost interest in it again. So it sat in the closet for a few more years. A few weeks ago, I decided to get it running once and for all. I ordered new coils and ignition components as well as a carb kit and went to work (it helps working at a marina).
I disassembled the ignition plate and carb, cleaned and rebuilt each.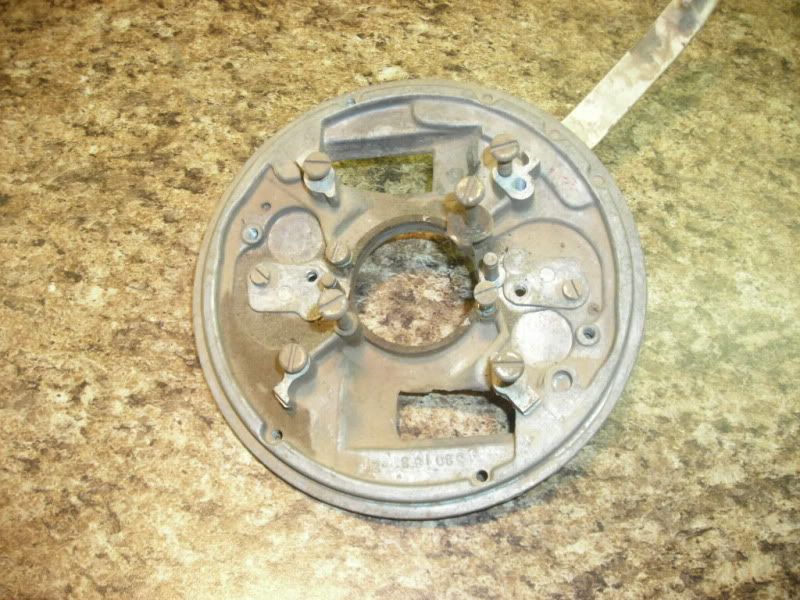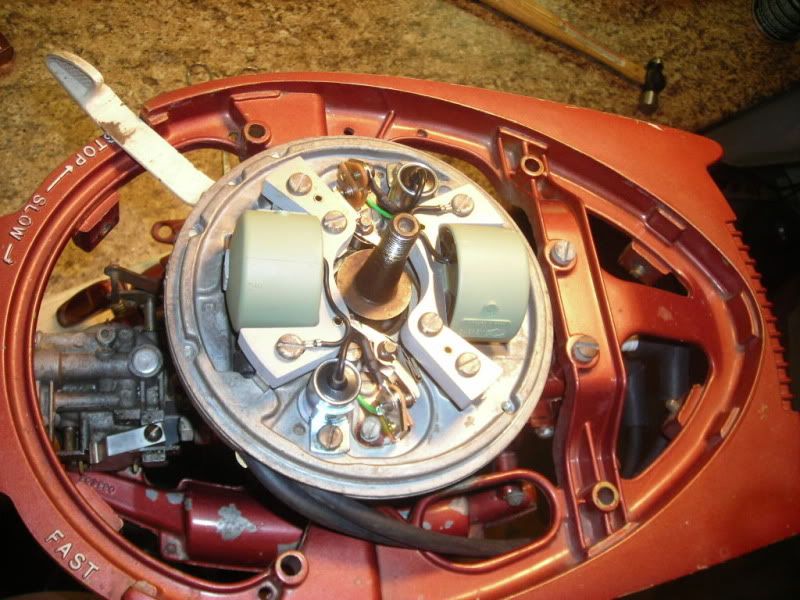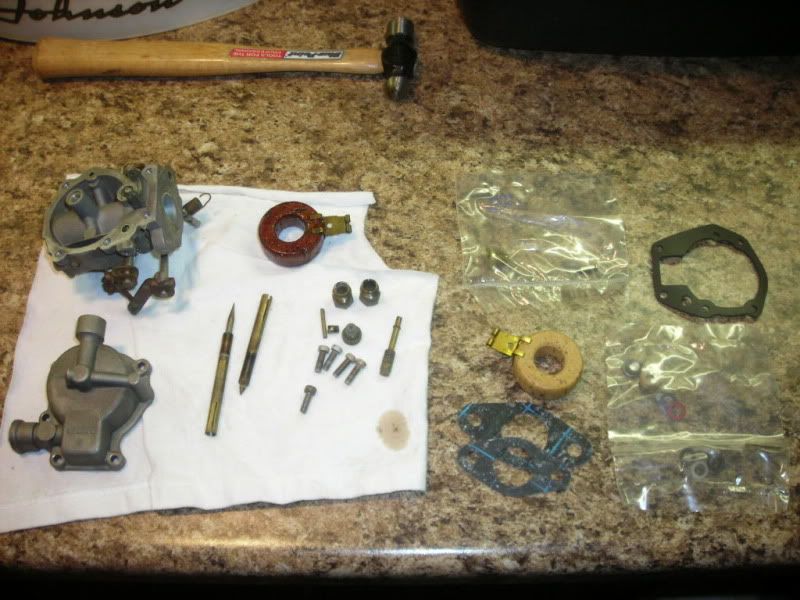 I cleaned up the powerhead and installed a new water pump impeller.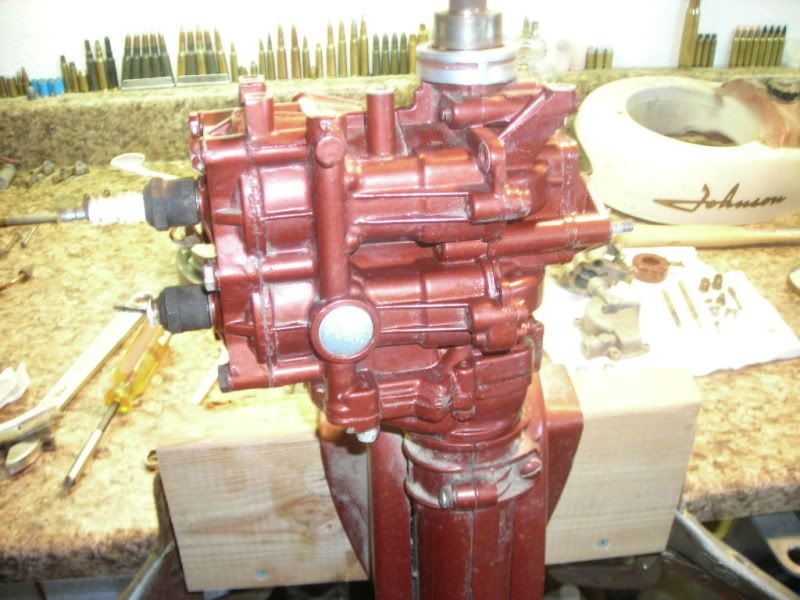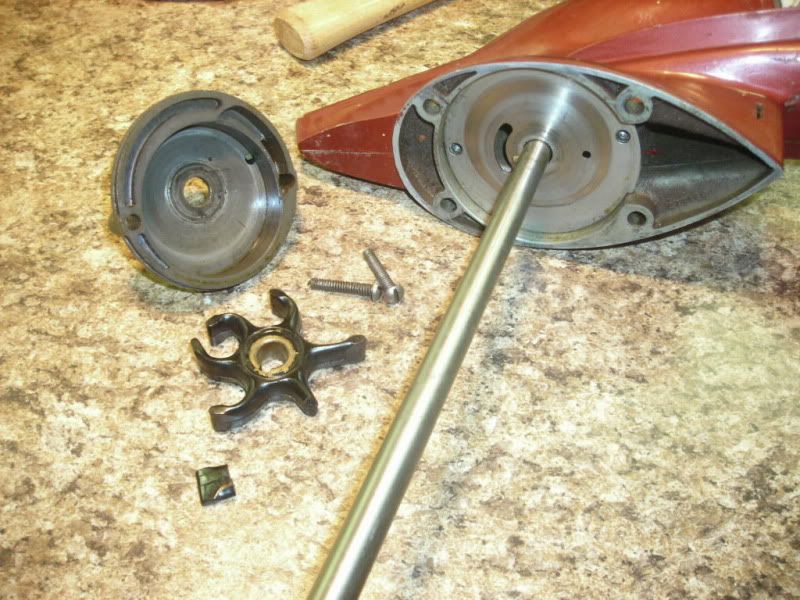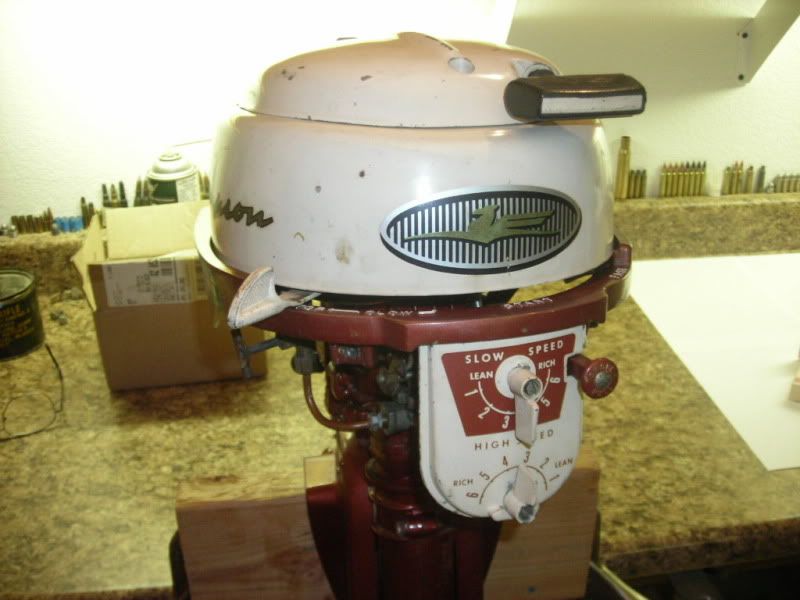 The motor is almost done. I just need to test run it and re install the lower cowling.
Now all I need is a small boat to put it on.
Beautiful!
I take it you know about this:
http://www.aomci.org/
First, terrific job on the rebuild!!! iT LOOKS A BEAUTY! Brings back many memories. May I share? As a kid, I spent weekends from age 8-15 on the Steinhatchee River in Florida. My vessel was a 12ft. aluminum, v bow, 3 seater, with a 7.5 hp Evinrude. It actually had a F-N-R shifter on it. Motor was made in '57 (year I was born). It would run all weekend on one 6 gal. Cruise a Day tank, with a little oil added. Winchester Mod. 90 pump, box or two of shells, coupla grape Nehi's and Moonpies. Ahh, life was grand back then! Needless to say.........I RUE THE DAY I EVER LET THE BOAT AND MOTOR GET AWAY FROM ME
Go find ya a good, sound hull to put it on, and run it like hell for as long as the Damnable bastard greenies will allow it, ie until all two stroke motors are permanently banned. Just be sure to take a kid or grandkid along, to plant a spark of freedom.! 44.
About the same here. Moved next to a pretty big lake when I was 13-14 and spent 19 years there on and off until I moved here in 1999. Got a 12ft aluminum boat for my 14th? birthday and a borrowed 1957 Johnson 10 horse got me wherever I needed to go. Fishing all day coming home just for lunch. Going out on weekend nights, camping on some of the little islands. Then the "need for speed" took over and I dropped a 1958/59? 30hp Johnson on it. Man would that thing go! The lake patrol once stopped me and I thought I was in serious trouble. He just wanted to know how fast it would go.
Great fun and led me to my current career.
Off topic a bit but.....I remeber a moonpie moment several years ago